Category —
Mobiles
Prince McLean, AppleInsider
The hyped anticipation surrounding the Apple Event later this week is looking for clues as to exactly what the company might deliver. One element of the anticipated new tablet's software side is related to Apple's 2005 acquisition of multitouch technology and expertise from FingerWorks.
Inside the multitouch FingerWorks tech in Apple's tablet
[Read more →]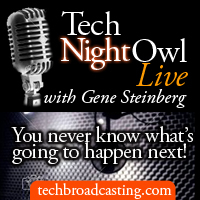 Gene Steinberg of the Tech Night Owl invited me to talk about the potential of Apple's Tablet and things Google is doing wrong with Android. Listen here, pull up earlier podcast episodes via iTunes, and subscribe to the Tech Night Owl RSS feed at:
The Tech Night Owl LIVE with Gene Steinberg
The family behind the Night Owl has also been facing some tough times and posted an appeal for help.
[Read more →]
Prince McLean, AppleInsider
Apple's anticipated press event later this month is widely expected to debut a new tabled-sized device as a sibling to the company's Mac, iPod and iPhone product lines. Here's what has led up to the launch, and why the futuristic tablet hasn't taken off so far.
The inside track on Apple's tablet: a history of tablet computing
.
[Read more →]
Prince McLean, AppleInsider
Microsoft announced to the press that Google will face a series of Zune-like problems with its Nexus One as it tries to balance its Android platform.
Microsoft frets Google's Nexus One will suffer Zune's failure
.
[Read more →]
Prince McLean, AppleInsider
A test comparing the accuracy and sensitivity of smartphone touchscreens across various makers gave the iPhone top marks ahead of HTC's Droid Eris and the Google-branded Nexus One, and much better results than the Motorola Droid.
Touchscreen analysis shows iPhone accuracy lead over Droid
.
[Read more →]
Prince McLean, AppleInsider
Google has taken the fate of its Android smartphone platform into its own hands by promoting and directly marketing HTC's latest new Android phone under its own brand. How does the new "superphone" stack up to last summer's iPhone 3GS?
Prince McLean, AppleInsider
AT&T reported the successful completion of a nationwide software upgrade program that will enable the company to deliver High-Speed Packet Access (HSPA) 7.2 Mbit technology across its 3G cell sites. However, the company is still mum on its 3G MicroCell progress.
AT&T announces completion of nationwide 3G upgrade
.
[Read more →]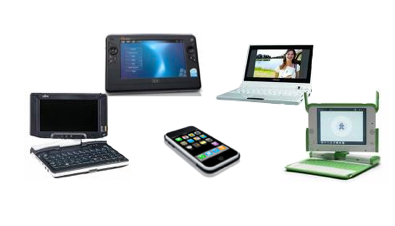 Daniel Eran Dilger
Everyone is taking turns speculating about The Tablet that Apple is expected to debut about three weeks from now. It's my turn.
.
[Read more →]
Daniel Eran Dilger
AT&T has tipped the scales of ironic behavior by dumping Tiger Woods, apparently because it doesn't want to be represented by a figure who cheats his partner and screws anyone willing to sign up for service.
Perhaps the company should have instead signed up Woods as its primary spokesperson. Who else could better explain that while AT&T can't really be trusted about what it promises, it's still pretty good at what it does in terms of speed and technique. Luke Wilson is less convincing in saying that AT&T's 3G is the faster and more world-savvy than Verizon's.