Category —
Journal
Daniel Eran Dilger
Microsoft's new Windows Mobile strategy is turning out to be just like its failed strategies for Vista and Zune: a belated, wrongheaded attempt to shamelessly copy Apple too late to make a difference, all while ignoring its own strengths in a delusional, self-destructive bid to be something it is not.
.
[Read more →]
Daniel Eran Dilger
Microsoft's Courier concept has rapidly evolved over the last three years, but in rather random directions. It now says it will have the product finished by the end of 2010, an extremely ambitious goal for a company that simply could not deliver its last several product concepts within a year of announcing ETAs, including the Surface and Windows Mobile 7.
The problem is, even if Microsoft ships the Courier at some point, it will still suffer from the company's randomly aimed shotgun strategy for delivering a viable mobile platform.
Daniel Eran Dilger
Apple's shareholder meeting is coming up tomorrow morning in Cupertino. I'm in San Francisco and need a ride! So if you're headed along the same path tomorrow and want to let me tag along in your car please contact me. My bike is wrecked and I still don't have a replacement driver's license, so I can't rent a car tomorrow.
Also, if you have any good questions to pose to Apple's board, please suggest them. Keep in mind that having good questions to ask won't help if I can't get down there! Thanks – (and myth ten is on the way soon…)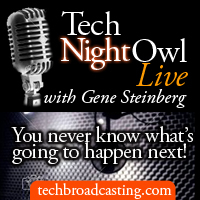 Gene Steinberg of the Tech Night Owl invited me to talk about what's notable in Apple's iPad. Listen here, pull up earlier podcast episodes via iTunes, and subscribe to the Tech Night Owl RSS feed at:
Daniel Eran Dilger
You probably know I have a Facebook page, but now I've set up a Roughly Drafted page on Facebook you can join.
Daniel Eran Dilger
Despite being aggressively manhandled by a Fox affiliate cameraman who stomped on my foot and shoved his tripod into my broken shoulder in an ineffectual attempt to register ahead of me (he was already registered by his colleague, and I was trying to tell him that — we weren't even in the entry line), I managed to survive the piranha tank of rabid enthusiasm over Apple's new iPad without additional injury.
.
[Read more →]