Posts from —
December 2009
Daniel Eran Dilger
AT&T has tipped the scales of ironic behavior by dumping Tiger Woods, apparently because it doesn't want to be represented by a figure who cheats his partner and screws anyone willing to sign up for service.
Perhaps the company should have instead signed up Woods as its primary spokesperson. Who else could better explain that while AT&T can't really be trusted about what it promises, it's still pretty good at what it does in terms of speed and technique. Luke Wilson is less convincing in saying that AT&T's 3G is the faster and more world-savvy than Verizon's.
Prince McLean, AppleInsider
A new report bolsters the rumored January 26 date assigned to an Apple Event planned at Yerba Buena Center in San Francisco. The event is widely believed to serve as the debut of the company's new slate as an expansion of its iPhone/iPod touch platform.
Report: Apple Event set for January 26, 2010
.
[Read more →]
Prince McLean, AppleInsider
Expectations that Google would jump into the smartphone business itself and directly challenge the iPhone are being squelched by reports that indicate that the company is really only putting its name on a new HTC device to be sold by T-Mobile, which will compete against the Verizon Motorola Droid instead.
Google's Nexus One takes on Droid as Apple's iPhone App Store grows
.
[Read more →]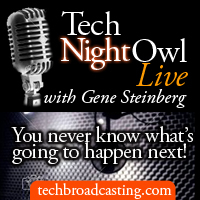 Gene Steinberg of the Tech Night Owl invited me to talk about the craziest things said about Apple in 2009 and a forward look at what will happen in 2010. Listen here, pull up earlier podcast episodes via iTunes, and subscribe to the Tech Night Owl RSS feed at:
Daniel Eran Dilger
Pundits think there's a war between Apple and Google over smartphone (and perhaps netbook) platform technology. They're wrong, here's why it's really all about who pays.
Daniel Eran Dilger
When the iPhone first appeared in 2007, a variety of pundits and analysts lined up to explain why Apple would fail. Having been since proven wrong, they've mostly slinked off into quiet obscurity, except for John Strand. He's wrong, here's why.
.
[Read more →]
Daniel Eran Dilger
According to Gizmodo, Apple's rather routine internal efforts to secure its trade secrets and the details of its product development plans exposed to the employees who work for it are somehow comparable to the oppressive police state brutality carried out by the Nazi Gestapo and KGB secret police against citizens. He's wrong to an egregious and irresponsible extent, here's why.
[Read more →]
Daniel Eran Dilger

The New York Times has again violated its own no-shill policy by paying Randall Stross to amplify Roger Entner and a variety of other mobile company clients who are all struggling to portray the iPhone as the reason why AT&T's network is terrible in New York and San Francisco, a bizarre denial of the simple reality that AT&T's networks in those two cities are simply "performing at levels below our standards," as AT&T's CEO Ralph de la Vega recently told the Wall Street Journal.
Daniel Eran Dilger
My new book on Snow Leopard Server was spotted by my friend Urs Aeschbacher in the wilds of Switzerland, prowling bookshelf stores for a buyer willing to pay just short of $85 (the Swiss Franc is now almost exactly a US Dollar).
[Read more →]
Daniel Eran Dilger

Nokia sued Apple, now Apple is suing Nokia; both companies claim the other is trying to appropriate their own technology unfairly. But that's not really the case at all. The real story isn't even being reported.
[Read more →]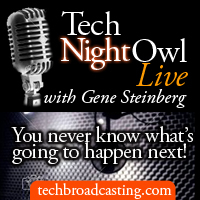 Gene Steinberg of the Tech Night Owl invited me to talk about iPhone development and Google's Android and Chrome OS. You can tune into the live stream Thursday December 3 at 6 PM PST, or listen to podcast episodes via iTunes, and subscribe to the Tech Night Owl RSS feed at: