Posts from —
October 2009
Prince McLean, AppleInsider
Apple has designed its new 27" iMac model to serve as an external display for DisplayPort devices such as recent MacBook and MacBook Pros.
Apple's new 27 inch iMac designed to also work as a display
Daniel Eran Dilger
Apple's April 2007 Q2 earnings call announced that the company planned to book revenue for its new iPhone and Apple TV using the "subscription method of accounting," a decision that startled analysts and left many users confused. Here's what resulted and why the company is working to reverse the decision.
Inside Apple's iPhone subscription accounting changes
Prince McLean, AppleInsider
Apple's new Magic Mouse brings multitouch technologies first exposed on the iPhone and MacBook touchpad to the venerable mouse.
Prince McLean, AppleInsider
Apple's Grand Central Dispatch technology, which debuted in Snow Leopard as a mechanism for optimizing parallelism across multiple cores and processors, has now been ported to FreeBSD.
FreeBSD adds support for Snow Leopard's Grand Central Dispatch
.
[Read more →]
Daniel Eran Dilger
A fourth source has added new insight into Microsoft's Danger datacenter disaster, pinning the root cause directly on Pink Project leader Roz Ho rather than Microsoft's third party vendors, which the company is itself seeking to scapegoat.
.
[Read more →]
Daniel Eran Dilger

Lance Ulanoff, the man who in 2003 wrote that an obscure flaw in Mac OS X Jaguar made it "just as vulnerable as Microsoft Windows" during a year that businesses suffered $55 billion in virus-related losses due to their use of Windows, who in 2006 wrote a diatribe reviling bloggers so masterfully link-baiting that John Dvorak 'bowed in awe,' and who served as the canary in the coal mine last year in warning us all about the dangers of DRM-free music (which he called the "road to ruin"), is now serving as one of the few Windows Enthusiasts ready and willing to advocate for Microsoft's beleaguered Windows Mobile platform.
.
[Read more →]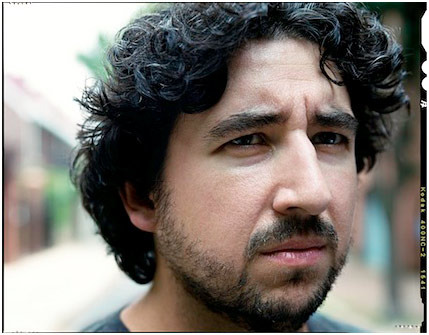 John Gruber's Daring Fireball blog got hot over TUAW linking to a partner site (Engadget) rather than the original source of a story, calling out the attribution failure as "crummy." After drawing attention to the issue, he noted in an update that TUAW had fixed the link to make it "slightly more clear" who the original source was.
However, Gruber doesn't like to link to my articles, so when he couldn't resist but draw attention to the original piece I wrote up on Microsoft's Danger fiasco, he posted a link to what was very obviously a linkjacked version on another site, which itself noted that it was not the original source of the story, stated the original source, but then failed to actually link to the original work.
When contacted to correct the attribution, Gruber refused to update his link.
Isn't this the guy who assigns a "Jackass of the Week?"
Daniel Eran Dilger

Years before Mac OS X 10.0 was first released in 2001, Apple launched Mac OS X Server, targeting its newly acquired Unix-based operating system technology at the education and workgroup server market. Apple has struggled ever since to find a broad server strategy that works. The solution may be as obvious as the iPhone App Store.
Inside Mac OS X Snow Leopard Server: Apple's server strategy
.
[Read more →]
Prince McLean, AppleInsider
Apple's MobileMe cloud services package has been updated to improve its public file sharing features and make it easier to locate the Find My iPhone page. The web apps still can't be accessed from the iPhone however.
Apple updates MobileMe file sharing, iPhone features
.
[Read more →]
Daniel Eran Dilger

Earlier this week, an anonymous tipster leaked the news that Microsoft's top secret Pink project, aimed to take on the iPhone just as the Zune targeted the iPod, was "near death and probably will be canceled." Another source has now spilled even more details about the internal crisis brewing within the company and how the failure of Pink relates to iPhone, Google's Android, and Windows Mobile.
Exclusive: Pink Danger leaks from Microsoft's Windows Phone
.
[Read more →]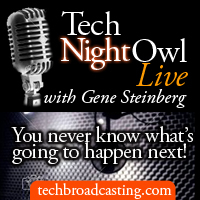 Gene Steinberg of the Tech Night Owl invited me to talk about Adobe Flash, FCC rules on bloggers who take gear for favorable reviews, Windows 7, and terrible Microsoft hardware. You can tune into the live stream Thursday October 8 at 6 PM PST, or listen to podcast episodes via iTunes, and subscribe to the Tech Night Owl RSS feed at:
The Tech Night Owl LIVE with Gene Steinberg
Recent episodes:
September 17, 2009 Zune HD, Flip video and the iPod nano.
August 27, 2009 Windows 7 and Snow Leopard.
July 30, 2009, Windows 7, netbooks, and the Apple tablet.
July 9, 2009, Mozilla and Opera fight to make Ogg Theora the official codec of HTML 5.
June 18, 2009, Microsoft Enthusiasts
May 21, 2009, talking about Windows 7
March 19, 2009, talking about the iPhone 3.0 SDK
February 26, 2009, covering the Apple stockholder meeting
January 8, 2009, covering Apple's last Macworld Expo
Earlier episodes I've participated on:
Oct 16 08
Oct 2 08
July 31 08
June 12 08
May 1 08
Mar 20 08
Jan 31 08
Jan 3 08
Nov 8 07
Sep 20 07
Aug 9 07
Jun 14 07
Apr 26 07
Mar 1 07
Jan 11 07
Daniel Eran Dilger

Looking into its crystal ball, Gartner Group has predicted that Google's Android will become the second largest smartphone platform by 2012. Problem is, nobody's talking about how terrible Gartner is at predicting things, or that Gartner's "research" has historically been paid for by special interests. So why the headlines?