Posts from —
October 2009
Daniel Eran Dilger
A number of pundits and other wags keep insisting that Apple desperately needs to sell the iPhone through Verizon, and will likely do so sometime really soon now, providing AT&T haters and Verizon family plan users with empty hope. They're still wrong, here's why.
.
[Read more →]
Daniel Eran Dilger
Wrting for TechCrunch, Erick Schonfeld channeled Glenn Beck to blend righteous outrage, over-the-top moralism, and boldly presented misinformation to insist that Google wrote Apple's iPhone apps and that it "should" now force Apple to beg to use Google's open APIs. He's wrong, here's why.
.
[Read more →]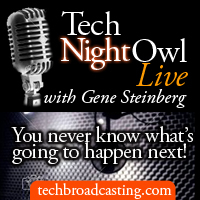 Gene Steinberg of the Tech Night Owl invited me to talk about Windows NT, Vista, 7, and Unix. You can tune into the live stream Thursday October 29 at 6 PM PST, or listen to podcast episodes via iTunes, and subscribe to the Tech Night Owl RSS feed at:
Prince McLean, AppleInsider
Multiple sources have noted that Apple will be transitioning its retail store EasyPay handheld checkout systems from Windows-based PDA devices to iPod touch hardware for the 2009 holiday season.
Apple retail stores upgrading EasyPay from Windows to iPod touch
.
[Read more →]
Daniel Eran Dilger
Remember when Microsoft paid Jerry Seinfeld $10 million to lend some credibility to Bill Gates as a regular person? That was a decade after Seinfeld went off the air, after a decade of seasons that regularly featured Macs in the background. Clearly, Seinfeld as a character was not a Windows user. This explains why Microsoft went after "Family Guy" …the company is not a quick study, and clearly doesn't watch these shows.
Prince McLean, AppleInsider
A new consumer survey shows smartphone ownership is still growing rapidly, future demand is strong, and that Apple's iPhone 3GS has made a big impact since its launch, overshadowing the Palm Pre and approaching RIM's BlackBerry.
Apple's iPhone 3GS blunts Palm Pre impact, challenges BlackBerry
.
[Read more →]
Daniel Eran Dilger
Supporters of Google's Android platform studiously ignore all its potential problems. Now they're refusing to acknowledge why it is free. This is a bad omen for anyone who hopes that Android has a future.
Daniel Eran Dilger

While Appleinsider predicted the arrival of a new dual-drive, optical-free Mac mini, Apple managed keep secret its plans to introduce a new Mac mini server bundle up to its relatively subtle launch this week. Now the company faces the task of publicizing its availability as it works to enter a market it hasn't excelled at in the past.
Daniel Eran Dilger

John Dvorak needs your attention for his latest prediction: something new that should out-troll his previous efforts to rile up tech enthusiasts and send them streaming to his blog to explain exactly why his latest idea is so ridiculous: Microsoft needs to apply its Xbox 360 hardware savvy to produce its own PCs to rival Apple's Macs.
Daniel Eran Dilger

Apple's efforts to support the development of ZFS, an advanced file system originally created by Sun, were officially terminated today in a notice posted by MacOS Forge.
Daniel Eran Dilger

Nokia has filed suit over patent infringement on Apple' iPhone, claiming that "by refusing to agree appropriate terms for Nokia's intellectual property, Apple is attempting to get a free ride on the back of Nokia's innovation." Actually the reverse is true.
Daniel Eran Dilger
A variety of people seem to think that Google's Android is quickly shaping up to be the "Windows 95 Macintosh-killer" to Apple's iPhone, with some of the most vocal proponents of this idea being analysts and bloggers associated with Gartner. They're wrong, here's why.
.
[Read more →]
Daniel Eran Dilger
Microsoft has announced the restoration of Sidekick users' contacts as the first milestone in recovering data it lost in the cloud computing disaster affecting its Danger subsidiary, while a new source explains why the restoration was possible without a backup and why it is taking so long.
Sun, Oracle save Microsoft's Pink after Danger data disaster
.
[Read more →]