Why Apple is killing the Pre via iTunes
July 27th, 2009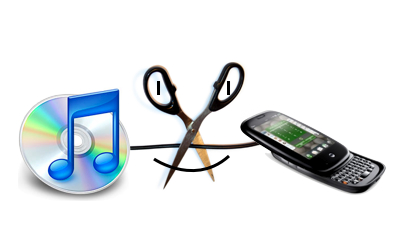 Daniel Eran Dilger
Several readers have asked me to comment on the brouhaha between Apple and Palm regarding iTunes syncing, either to castigate Apple for throwing roadblocks in front of its weaker competitor, or to complain that Palm is unfairly trying to appropriate Apple's software. However, I don't think Palm is even on Apple's radar as a threat. Instead, Apple's efforts to block the Pre are really aimed at a larger target. Here's why.
.
Back when Palm first announced its plans to 'force' iTunes to sync with its new Palm Pre phone, I assumed it was hype being used to associate the fledgling new effort with the established media attention focused on the iPhone and iTunes itself. Everybody knew Apple could stop Palm, although I suggested that doing so wasn't in Apple's interests. While I still think that Palm is no threat to Apple, I can understand why Apple would want to kill the Pre's ability to use iTunes.
Palm Pre: The Emperor's New Phone
Why Apple's Tim Cook Did Not Threaten Palm Pre
The Imagined War between Apple and Palm: Pre vs. iPhone
This all happened before
Palm's strategy sounded a lot like Real Network's efforts to bolster its struggling DRM subscription music business by "tricking" the iPod into playing back the company's Helix DRM songs. Apple didn't want Real to push its DRM into the iPod, not because Apple was the evil monopolist as certain pundits were trying to suggest, but because Apple was working toward pushing the music industry toward supporting DRM-free downloads instead.
Back then, the idiot ranks of punditry were all insisting that Apple had "locked in" iPod users with iTunes' FairPlay DRM, and didn't want to offer Real a chance to compete with its own version of DRM. In reality, it was painfully obvious even at that time that Apple's real goal was to wean the music downloads business off of DRM, not because Apple was "anti-DRM," but because it was not in Apple's interests to try to sell impossibly difficult-to-secure DRM downloads while the labels were already selling DRM-free music on CD.
All DRM was doing in music was repressing the growth of legitimate downloads and making unauthorized distribution more attractive to consumers. Every time Steve Jobs had offered a comment on the music business, it reflected this unchanging view.
Apple wasn't afraid that Real's DRM would win against its own FairPlay DRM when exposed to competition in a fair market; it was primarily concerned that this nonsense of "competition" in licensing the same commodity music from the same labels using different DRM would take hold and allow Microsoft to turn back the clock for a few more years of trying to stuff Pandora's DRM-free music back into the Windows Media Audio DRM box. (And I mean Pandora the mythical allegory, not Pandora the radio service).
After all, if Apple were forced to support Real's DRM on the iPod, it would also be forced to support Microsoft's. Windows Enthusiasts have long complained that iPods contained the latent capability to play back WMA DRM, if only Apple could be forced to pay Microsoft to license its use. This would effectively allow Microsoft to leverage the popularity and goodwill of the iPod to force adoption of its WMA DRM.
Rather than comprehending how terrible it would be to have some fake competition in DRM, where one of the competitors was an 800lb gorilla that was exempt from obeying US law and court-ordered consent decrees throughout the last two decades, rather than real competition in selling inherently interoperable music without DRM, idiot pundits tried to make Apple out as bad while championing the largely irrelevant Real. Wittingly or not, they were actually rooting for Microsoft to prevail with its draconian form of DRM.
Apple quickly acted to thwart Real's ability to trick the iPod into playing back its Helix DRM using updates to iTunes to kill support for it. Apple had already prevented Microsoft from "embracing and extinguishing" the iPod with "support" for it in the Xbox. What looked like anti-competitive, protectionist behavior from Apple actually resulted in an open market for DRM-free audio in AAC or MP3 formats that any modern player can use. Music from iTunes can play on a Corwin, Creative, SanDisk or Walkman, and music from Amazon or eMusic can play on the iPod.
Apple killed Real's DRM in order to kill Microsoft's DRM so it wouldn't have to maintain its own FairPlay DRM in iTunes, sort of like the West seeking to stop North Korea and Iran from producing nuclear weapons so that, ideally in a fantasy utopian future, there could be some hope of ridding the world of nukes entirely. Except that Apple actually pulled off the global elimination of music DRM.
Having lost any possible capacity to dominate the music industry with DRM, Microsoft has largely given up on its efforts to sell music entirely, and most, if not all, of the PlaysForSure stores selling WMA DRM are now closed.
How FairPlay Works: Apple's iTunes DRM Dilemma
BBC's Bill Thompson Hates Being Fingered As a Fraud
Steve Jobs and the iTunes DRM Threat to Microsoft
Palm repeats Real's mistake
Today, Palm is attempting to do something similar by forcing iTunes to sync with its new phone. As I outlined earlier, Apple fears no direct threat from the Pre; in fact, Apple actually benefits from a smartphone market where there are multiple vendors offering a diversity of options. Apple would be in a much more difficult Mac vs Windows game if the only other competitor in smartphones were Nokia or Google's Android or even Windows Mobile.
The more competitors, the better Apple does because the company competes on merit. That's why the iPod could decimate a wide range of competing alternatives, including much larger and experienced companies like Sony. None of the iPod's competitors could inhale all of the market's oxygen. The iPhone is doing the same thing in a crowded market of hundreds of phone models, scores of vendors, and a variety of different platforms. For Apple, the more the merrier.
Alternatively, Apple was hard pressed to compete against Microsoft in the Mac vs. Windows PC market because there were no distracting competitors of any significance. At first, this was because Apple itself repressed Microsoft's primary PC competitors in the graphical computing market through a series of "look and feel" lawsuits in the era before software patents. Microsoft could then use its exclusive licensing contracts to kill off IBM's OS/2 and prevent any upstarts from entering the PC OS business. That left Apple competing against one major company with collective market power.
In smartphones, Apple has welcomed competition as long as those competitors don't violate the company's patents. The nonsense of Apple trying to stop Palm is simply pundit theater. What Apple is trying to stop is the unlicensed use of iTunes by another company. In the case of Palm, the Pre's use of iTunes is really not that damaging to Apple. However, as was the case with Real, if Apple allows Palm to leverage iTunes, Apple will not only assume informal responsibility for supporting the Pre, but will also have to extend that support to every other competitor, including Microsoft.
Imagine if Microsoft–or Nokia–shipped a phone or music player that used iTunes to obtain music and sync data without using the proper sync APIs Apple offers. Stopping the Pre isn't about Palm, it's about Apple protecting itself from inheriting the work of supporting the unofficial use of its products to deliver competition that Apple must subsidize, even while that competitor berates Apple's own products.
Even if Apple achieves a dominant share of the smartphone market, it does not have the responsibility to support competing devices in iTunes in the same way that Microsoft is being prodded to level the playing field in web browsers and media playback on Windows (at least in Europe, where the rule of law still prevails). That's because there are no barriers for entry for Palm or other vendors to deliver their own media sync software. If the day comes when you can't buy a smartphone that isn't from Apple, then there will be antitrust issues to solve.
Apple's Billion Dollar Patent Bluster
Office Wars 3 – How Microsoft Got Its Office Monopoly
Palm 09 = Windows 95
This iTunes-syncing issue isn't what I wanted to write about however. The story that I find much more interesting concerns a highly touted feature that has anti-Apple critics lauding the Palm Pre with hyperbole suspiciously similar to that used in the hyperventilating that surrounded the launch of Windows 95. As was the case back then, they were wrong, and the next article will demonstrate why.