Posts from —
July 2009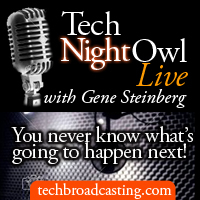 Gene Steinberg of the Tech Night Owl invited me to talk about Windows 7, netbooks, the possibilities for an Apple-based tablet computer. Listen and subscribe to the Tech Night Owl RSS feed at:
The Tech Night Owl LIVE with Gene Steinberg
Recent episodes:

July 30, 2009, Windows 7, netbooks, and the Apple tablet.
July 9, 2009, Mozilla and Opera fight to make Ogg Theora the official codec of HTML 5.
June 18, 2009, Microsoft Enthusiasts
May 21, 2009, talking about Windows 7
March 19, 2009, talking about the iPhone 3.0 SDK
February 26, 2009, covering the Apple stockholder meeting
January 8, 2009, covering Apple's last Macworld Expo
Earlier episodes I've participated on:
Oct 16 08
Oct 2 08
July 31 08
June 12 08
May 1 08
Mar 20 08
Jan 31 08
Jan 3 08
Nov 8 07
Sep 20 07
Aug 9 07
Jun 14 07
Apr 26 07
Mar 1 07
Jan 11 07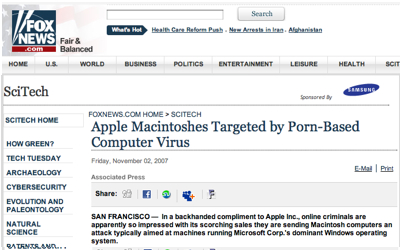 Daniel Eran Dilger
A report published by Fox News says that "online criminals are apparently so impressed with its scorching sales they are sending Macintosh computers an attack typically aimed at" Windows PCs. The story then falls apart in series of inept contradictions.
.
[Read more →]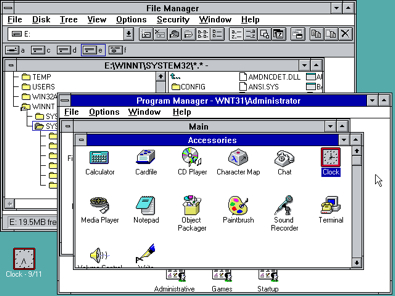 Daniel Eran Dilger
Responding to "The Palm Pre/iPhone Multitasking Myth," which described the history of multitasking in operating systems, reader Marc Dufresne offered some additional insight into how Microsoft obtained the basis of Windows NT from DEC.
[Read more →]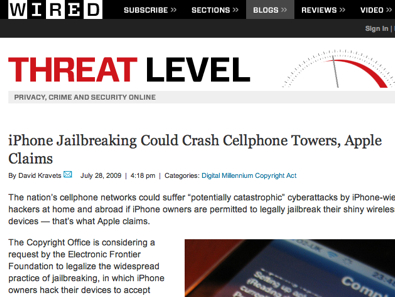 Daniel Eran Dilger

Another day passes as Wired continues its populist belittling of the iPhone and Apple, this time uncritically posting the opinions of Electronic Frontier Foundation blogger Fred von Lohmann over his attempt to obtain an exemption from the DCMA that would prevent Apple from being able to use the law to stop copyright infringement of the iPhone's software. But first, a train wrecks.
.
[Read more →]
Daniel Eran Dilger

At $143.4 billion, Apple's market capitalization is now higher than HP ($100.2B) and Dell ($27.3B) combined. Market cap is a company's outstanding shares multiplied by the market-determined price per share.
Based on figures for PC units shipped in Q2 2009, Dell and HP are the top two PC makers, with just over 50% combined market share in the US, compared to figures of around 8% for Apple, with Gartner reporting slightly higher numbers for Apple and IDC reporting slightly lower.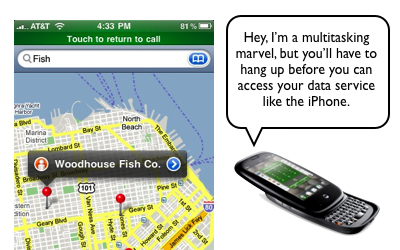 Daniel Eran Dilger
Vendors in the smartphone market desperately need to offer unique strengths that can offer a credible alternatives to Apple's blockbuster iPhone and its App Store. A primary strategy of Palm's new Pre is to advertise the potential of "multitasking apps" as a key differentiator. The problem is that Palm and its boosters don't seem to understand what multitasking is.
.
[Read more →]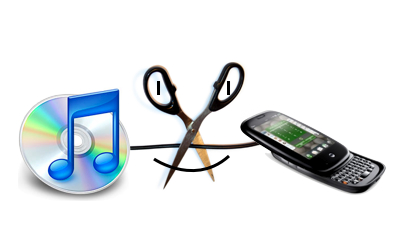 Daniel Eran Dilger
Several readers have asked me to comment on the brouhaha between Apple and Palm regarding iTunes syncing, either to castigate Apple for throwing roadblocks in front of its weaker competitor, or to complain that Palm is unfairly trying to appropriate Apple's software. However, I don't think Palm is even on Apple's radar as a threat. Instead, Apple's efforts to block the Pre are really aimed at a larger target. Here's why.
.
[Read more →]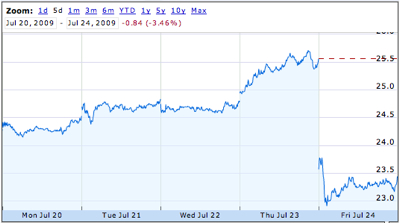 Daniel Eran Dilger
After posting a spectacular 17% revenue drop, the company's first ever year over year decline, Microsoft and its satellite pundits have assembled a seemingly plausible distraction/solution going forward: Windows 7 will boost sales of generic PCs back into orbit and erase the crater caused by Vista and the recession. They're wrong, here's why.
.
[Read more →]
Prince McLean, AppleInsider
A variety of sources have published a story accusing the iPhone 3.0 software of broadcasting "your AIM [instant] messages to random recipients without your knowledge or consent." In reality, the problem is created by hackers experimenting with their phones without understanding what they were doing. Without user tampering, the iPhone's security layer actually prevents this from happening.

Daniel Eran Dilger
Brett Arends, the notorious shill who filed discredited attacks on the iPhone launch in Jim Cramer's the Street listing "Five reasons not to buy an iPhone" and attacking the new phone at its launch for supposedly costing buyers "$17,670," is now printing his fully unsubstantiated opinions on Apple in the Wall Street Journal.
Daniel Eran Dilger
Lately, it seems like all those writers who take gifts from Microsoft can't help but talk about Microsoft's Bing as a looming threat to Google. Can you imagine those same people characterizing Safari as a potential savager to Internet Explorer? Of course not, yet Safari's share of the browser market is greater and growing faster than Bing's share of search.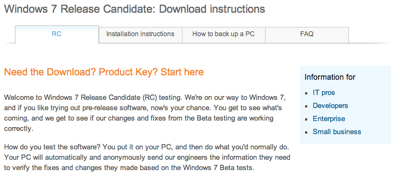 Daniel Eran Dilger

When Microsoft released Windows Vista after 6 years and $6 billion of development, the company was so proud of its new product that it hiked the price dramatically over the existing Windows XP. Two and a half embarrassing years later, Microsoft is showing its pride in the revamped Windows 7 by unprecedentedly giving it away for a year, just to get people to try it.
[Read more →]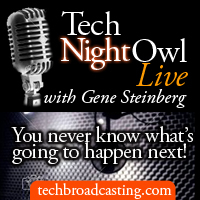 Gene Steinberg of the Tech Night Owl invited me to talk about HTML5 and the future of the web. Listen and subscribe to the Tech Night Owl RSS feed at:
The Tech Night Owl LIVE with Gene Steinberg
Recent episodes:
July 9, 2009, Mozilla and Opera fight to make Ogg Theora the official codec of HTML 5.
June 18, 2009, Microsoft Enthusiasts
May 21, 2009, talking about Windows 7
March 19, 2009, talking about the iPhone 3.0 SDK
February 26, 2009, covering the Apple stockholder meeting
January 8, 2009, covering Apple's last Macworld Expo
Earlier episodes I've participated on:
Oct 16 08
Oct 2 08
July 31 08
June 12 08
May 1 08
Mar 20 08
Jan 31 08
Jan 3 08
Nov 8 07
Sep 20 07
Aug 9 07
Jun 14 07
Apr 26 07
Mar 1 07
Jan 11 07