Repair company promoting misleading Mac reliability rating isn't even an authorized Mac repair shop
March 27th, 2009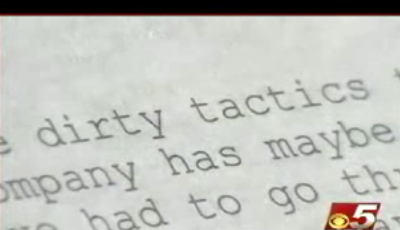 Daniel Eran Dilger
A computer repair company based in New York has issued a report this week claiming that Apple's reliability ranking has dropped precipitously over the past three months compared to other PC makers, using statistics that make little sense.
.

The company
compiled its reliability rankings
by comparing the proportional volume of support calls it gets from each PC vendor with the US PC market share of that vendor, resulting in a number that supposedly reflects the overall reliability of a given PC maker's products.
For Apple, that ranking dropped from 700 in December 2008 to the current 324, due to an increase in the proportional call volumes related to Macs at that specific company's outlets while Apple's market share dropped due to a large influx of cheap netbooks flooded the US market over the holidays.
However, the company isn't even authorized to repair Apple's machines, meaning that the calls it gets from Apple customers are most likely to involve either old machines or systems that have been damaged by their owners and therefore not covered under warranty, such as a MacBook exposed to water damage. Neither case reflects the reliability of Apple's hardware.
Additionally, in cases where Apple did ship a defective product, those problems would be covered under warranty, and handled directly by Apple or through the company's network of authorized repair centers. Those repairs would not even be encountered by the company inventing the reliability statistic.
The repair company has also stated that the initial large call volume related to the Windows Vista launch has subsided, indicating that many of the calls it handles relate to software, not hardware reliability. And as Vista-related call volumes go down, the proportion of the Mac related calls will go up, even if the actual number of calls do not, resulting in a "reliability ranking" figure that does nothing but offer misleading sensationalism to headlines.
The company, a franchised chain doing business under the name Rescuecom, has also come under fire from former employees and franchisees which claim the firm engages in unscrupulous business practices. "Everything about that company is dishonest," a former employee told a news reporter covering the allegations, "everything."
Did you like this article? Let me know. Comment here, in the Forum, or email me with your ideas.

Like reading RoughlyDrafted? I'd write more if you'd share articles with your friends, link from your blog, and submit my articles to Digg, Reddit, or Slashdot where more people will see them. Consider making a small donation supporting this site. Thanks!