Why Apple & AT&T will continue to partner closer
March 23rd, 2009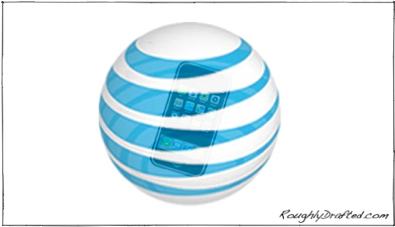 Daniel Eran Dilger
If you only listen to prediction-impaired pundits and amateur strategists reporting from their mom's basement, you'd think the biggest thing holding back the iPhone was Apple's exclusive provider contract with AT&T. They're wrong, here's why.
.
The idea that AT&T is bad for the iPhone is actually 180 degrees wrong. Apple really needs to replicate the same kind of exclusive partnership it developed with AT&T to launch the iPhone in order to kick off sales of its AirPort, Apple TV, and new mobile Macs. Further, it appears Apple is planning to do just that. The Boy Genius Report says Apple will be releasing integration allowing the iPhone to control AT&T's Uverse DVRs that ship with the company's cable and Internet packages.
That's not too interesting, as there isn't much involved with such remote control. Apple already has its Remote app for iTunes and Apple TV, and the Tivo already allows for web based remote control from any phone, including the iPhone. What Apple really needs to do is to get AT&T to sell its AirPort wireless devices and Apple TV itself, or perhaps a custom device that can do both. Subsidizing it into AT&T's cable service would result in major new hardware sales and entry into a market Apple hasn't been able to crack into itself: the living room.
Report: Apple and AT&T to partner on U-Verse, $99 Netbook

The "AT&T Is Bad for the iPhone" Myth
Despite being fully aware of the other options available to it, Apple forged an exclusive partnership with AT&T to launch the iPhone in the US, and has continued that partnership through extensions that last at least into 2011. Why? Certainly not because the company doesn't know any better.
Without AT&T, the iPhone would have struggled to find initial sales in the US. That's not just idle speculation. Look at Nokia, the company that makes those fancy European smartphones that the US tech pundit press likes to get excited about. Despite leading the world in countries where it established an early lead, Nokia has near zero penetration into the US market because it has no real partnerships with providers here. Those pundits recommending Apple do the same were dead wrong.
Were Apple to have tried to launch the iPhone as an unlocked device that worked on any network, it would have only sold a few hundred thousand units to core Mac users, just as Nokia struggles to sell its phones "a la carte" in the US, without much success. The iPhone would have been an Apple TV, not a spectacular blockbuster big enough to eclipse the original iPod launch.
Now look at the iPod: it took several years to take off, even if its initial sales were very good for Apple given the company's then current circumstances. The iPod had competition, but none of it was very organized or competent. Microsoft couldn't finish its PlaysForSure DRM until around 2005, and Sony's ATRAC was so limiting and PC sync-averse that Apple swept the market, offering a much better product with easy access to paid downloads of commercial music. Even so, the iPod didn't pass ten million in sales until its fourth year.
The availability of commercial content in iTunes was key to the iPod, but sales from iTunes only contributed to iPod sales, it did not in itself "launch" the iPod. People bought the iPod because they wanted it; its ability to work with iTunes content was just icing on the cake. That eventually resulted in big sales numbers for iTunes, but those digital content sales were always relatively in terms of per-unit sales, as Apple has only sold around 25 to 30 tracks per iPod on average.
How AT&T Picked Up the iPhone: A Brief History of Mobiles
iTunes Only Defended the iPod Launch from Microsoft

A few iPod buyers were consuming lots of iTunes tracks, but many were buying none at all. iTunes only made users comfortable with buying an iPod. Without iTunes, potential iPod buyers would have to fear that CDs might someday be replaced with DRMed DVD-A or SACD, or fake CDs with Microsoft's WMA DRM in place of rip-able tracks (something Microsoft was ardently pushing), or a world where the only downloads of commercial music available were un-burnable songs sold through stores licensed by Microsoft or Sony, and similarly DRM-ed up to not work with the iPod.
If you think that's just conspiracy theorizing, consider the PC games market, where most titles only run on Windows PCs because of Microsoft's valiant efforts to court developers with its proprietary Direct X / Direct 3D graphics APIs rather than encouraging the use of interoperable APIs like OpenGL. Direct X did to games what Microsoft's WMA DRM hoped to do to music, what WMV was supposed to do to movies, what its opaque Office file formats do to productivity software, and what "IE-only" websites did to the web in the 90s, and what Silverlight is trying to do to the web today: attach markets to the Windows monopoly, freezing out competition.
So Apple's iTunes' deals with labels and studios launched the iPod defensively, making sure there wasn't a good reason NOT to buy an iPod. It also helped defend Mac sales, ensuring that commercial content was legally available for playback on its computers. Without iTunes, we'd be in a world much like the early part of the decade where video playback offerings from Microsoft were only half supported on the Mac, and conspicuously missing the ability to play DRM content. Sony Connect, Netflix Instant Streaming, and everyone else would have had no reason to court the smaller Mac market, leaving Microsoft as a gateway to kill commercial entertainment content for the Mac just as it kills Mac gaming with Direct X.
Even today, the only way to play Netflix Instant movies on the Mac is through Silverlight. Microsoft desperately wants everyone to pay it a cut for every thing watched or listened to, including its failed HD-DVD and Sony's struggling Blu-Ray, both of which incur WMV licensing fees. Apple's iTunes is the only source for commercial video content that isn't taxed by Microsoft.
Apple's ability to corner the market for digital downloads turned out to be a fortunate turn of events, not just for Mac and iPod users, but for the world in general, as it defused Microsoft's ability to control music, and in turn prompted the labels to offer their music as MP3s through Amazon and other outlets instead, competing with Apple's iTunes dominance (the only way possible, by opening content even further) rather than groveling at the feet of a system devised by Microsoft to position itself as the King of DRM with broad taxation powers and the ability to selectively execute entire competitors simply by revoking their license.
iTunes Can't Launch Apple TV

If the availability of iTunes commercial content was anything more than a defensive play, Apple TV would have launched more like the iPod, with sales that took over the segment. It didn't. The problem is that Apple TV is a more difficult product category to sell.
While consumers immediately recognized the iPod as the "new" music player, replacing the familiar Walkman, CD, and Rio MP3 devices which were ubiquitous long before the iPod appeared, most people don't get the idea of Apple TV being a replacement to the VCR as a movie rental box. That's what Apple hoped users would connect. Instead, many largely thought that Apple TV was a DVR like the Tivo or Microsoft's Media Center PCs.
That's because consumer's behaviors had changed between the 80s, when everyone rented VHS tapes, today, when many people buy DVDs, "stream" them through mail via Netflix, or watch content through cable TV feeds, most of which involve a DVR to capture programs from the stream of content they subscribe. Apple TV has been slow to catch on for the same reason as Blu-Ray: people have moved from a unit rental model to a subscription mindset, where they pay a cable or Netflix fee monthly and then try to gobble down enough at the movie buffet to justify those monthly fees, rather than just paying for what they want.
Apple needs to either change buyers' behaviors, which is difficult and takes time, or find a way to make its products fit buyers' existing expectations. Apple is better at and prefers to do the former rather than the latter. For example, rather than coming up with a cheaper PC like everyone else, Apple rolls out iMacs and MacBooks with higher end features and gives buyers software reasons to buy a better product: editing movies, making music, and so on.
How AT&T Could Launch Apple TV

Since iTunes content itself can't launch Apple TV, Apple can borrow a card from its iPhone strategy deck: subsidize Apple TV through cable subscription fees. The biggest problem here is that Apple TV doesn't have the must-have appeal of the iPhone, and cable providers already have boxes they subsidize.
The cable box market is so saturated and competitive that even Tivo, which users do recognize, desire and ask for by name, struggles to sustain itself. Cable providers have simply come out with simple DVRs of their own. For Apple to enter this market, it would have to offer a box that consumers demand, giving cable providers a reason to subsidize, just like the iPhone.
The biggest problem here is that cable is, in most US markets, a monopoly. There is often little competition between cable providers, unlike the mobile phone service market where Apple could successfully convince AT&T to subsidize its iPhone in exchange for the new subscribers it could steal from T-Mobile, Sprint, and Verizon.
That is changing somewhat however, as big phone companies like AT&T try to take on the big cable companies, with the AT&T's of the world seeking to provide TV and internet access while the cable companies try to expand their offerings into phone service. Partnering with Apple would allow AT&T to offer a sophisticated product for providing AirPort wireless networking and Apple TV integration between their PC and HDTV.
Apple TV desperately needs a service partner, because like the iPhone, it isn't worth much without a fast Internet connection. Both are also more expensive than their more generic equivalents, making both more palatable to consumers if they can be subsidized into subscription service. How does Apple do this?
It could probably add digital tuning services, in software, to Apple TV, allowing it to function as a navigation system for AT&T's cable channels. Even if the actual tuning were delegated to the TV, Apple TV could act as an easy to navigate system for picking shows to watch. Apple could also add an optional software DVR, using a USB device for encoding video and saving it to an external storage drive.
Apple is more likely to focus on enhancing TV playback, fixing the outstanding problems of HDTV (slow channel changing, horrible program listings, atrocious navigation, parental controls, and so on) rather than trying to create a way to sift through broadcast TV as a DVR. This would naturally also sync up with Apple's strategy for offering paid downloads and rental movies through iTunes, just as many radio devices now feature iTunes integration to buy the song you just heard.
AT&T gets a sophisticated way to woo subscribers from cable and its basic DVR box, providing a very iPhone like experience where Apple provides the hardware and software front-end and gives AT&T a high-value, sticky customer for providing a fast data pipe.
Sidebar: Why the iPhone is Stuck to AT&T Exclusively

Is Apple's iPhone partnership with AT&T really a bad deal? Many Verizon users think so. Had Apple instead hooked up with Verizon Wireless, which it did attempt to do at one point during early negotiations, it would have been similarly exclusive.
The benefit of going with AT&T over Verizon was that AT&T's US network uses GSM/UMTS, which enabled the same iPhone model to be sold overseas on other GSM/UMTS carriers; a Verizon CMDA/EVDO version would have been limited largely to the the US.
There are some Verizon users who can't or don't want to change providers, and they've been hoping for a CDMA/EVDO version of the iPhone since it arrived. That's always been unlikely to happen, given that Verizon doesn't offer Apple anything it can't get from AT&T, and instead demands things from Apple that AT&T doesn't.
However, given the increasing strength of AT&T's 3G service (which wasn't good enough for Apple to support at its original launch), and AT&T's future outlook for remaining the fastest 3G provider over the next several years, there's now no reason at all for Apple to do all the work to support a CDMA/EVDO model just to sell to Verizon customers over the next two years before that network technology is abandoned for LTE, the future Long Term Evolution networks both AT&T and Verizon will be moving toward.
Given the wildly successful US launch of the iPhone and then the iPhone 3G on AT&T's network, and the intense pull it has exerted upon rival carrier's subscriber bases, Apple has little to gain from watering down switcher demand and making the iPhone more available at a less attractive price on any other US networks, including other GSM providers such as T-Mobile and Metro PCS.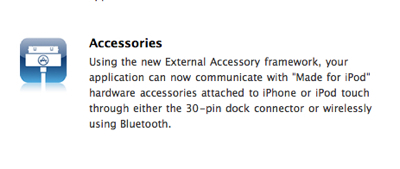 The big 3.0: How iPhone will shift peripheral devices

Did you like this article? Let me know. Comment here, in the Forum, or email me with your ideas.

Like reading RoughlyDrafted? I'd write more if you'd share articles with your friends, link from your blog, and submit my articles to Digg, Reddit, or Slashdot where more people will see them. Consider making a small donation supporting this site. Thanks!