iPhone 3.0 to include peer-to-peer support, push notification
March 17th, 2009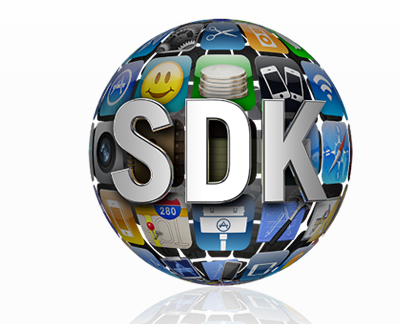 Prince McLean, AppleInsider
In offering a preview look at the new iPhone OS 3.0 platform, senior vice president of iPhone software Scott Forstall announced that Apple has added over a thousand new Application Programming Interfaces to allow developers greater access to the mobile device's features, from peer to peer discovery to peripheral hardware support to background notifications.
.
In App Purchase
Among the changes are support for new business models for selling mobile software, including subscription sales to pay for continued access to software services, and the ability to sell add-on packages of new content, game levels, or similar expansions.
Bonjour Peer-to-Peer Discovery
The new iPhone 3.0 software will also add Bonjour discovery support, allowing iPhone users to discover nearby devices without requiring them to set up an ad hoc WiFi network. Instead, the device will use Bluetooth to discover other phones advertising their presence, a feature that can be used in multiplayer games and other applications.
Peripheral accessory support
The next major update will also finally give developers access to hardware peripherals using the Dock Connector, with Forstall giving examples that included smart stereo docking devices, an FM transmitter controlled by an app, or even medical devices, referencing a slide of an iPhone connected to a blood pressure cuff.
Maps
Apple will be converting the mapping engine behind its own Maps app into a general purpose API that developers can use to add mapping features to their own apps as well, including the same multitouch navigation control, street and satellite displays, and GPS plotting.
Core Location will also finally make Turn-by-Turn GPS directions possible, although developers will need to sell maps separately as Google's free maps are not licensed for GPS mapping.
Background Push Notifications
At last years WWDC, Apple announced plans to roll out its Push Notification Server for the iPhone last September. The system never appeared however.
After noting that ESPN delivers 50 million alerts every month, Forstall said Apple had been forced to redesign its background notification system to accommodate much greater traffic than it had originally anticipated.
He also said Apple had tested background apps on rival mobile operating systems from RIM and Microsoft and found background standby time dropped by 80% or more with background listening enabled.
Forstall said Apple's solution will only see standby time reduced by 23%. Apple's PNS will allow developers to push badge number updates, text messages, and alert sounds to users who request background updates. Apple is customizing its PNS network for all 80 countries where the iPhone is available, making sure it's optimized across all of the applicable mobile networks.
Additional APIs
Apple is also adding a new API for streaming audio and video and another for in-game voice audio. Other new APIs to be released in iPhone 3.0 include iPod Library access, control of the proximity sensor, audio recording features, a battery API, support for data detectors, and text-selection.
Follow the iPhone 3.0 special event, updated live.