San Francisco Valentine's Day Pillow Fight
February 14th, 2009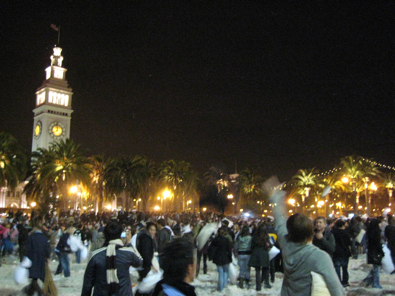 Daniel Eran Dilger
The San Francisco waterfront erupted into Valentine's Day pillow fight this evening, with feathers flying as many pillows ended up casualties of war, spilling their plumage in snow-like piles.
.
Crowds filled Justin Herman Plaza across from the Ferry Building, from Market Street to the twisted Vaillancourt Fountain (which debuted in 1968's Bullet as a blueprint).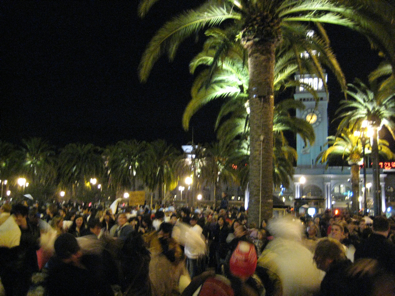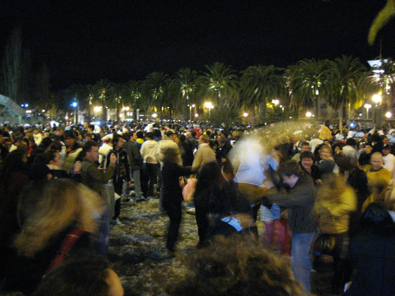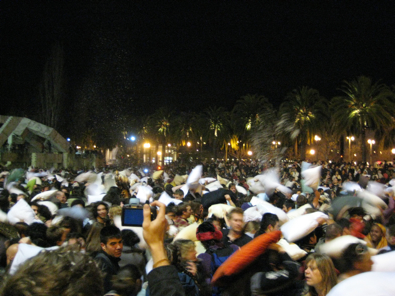 Taking pictures was tricky and dangerous among swinging pillows, and even breathing was sometimes difficult among the frequent pillow explosion blizzards that left the air clouded with feathery fog and the ground shrouded in drifts of white. Anywhere else, white piles on the ground in February might be snow.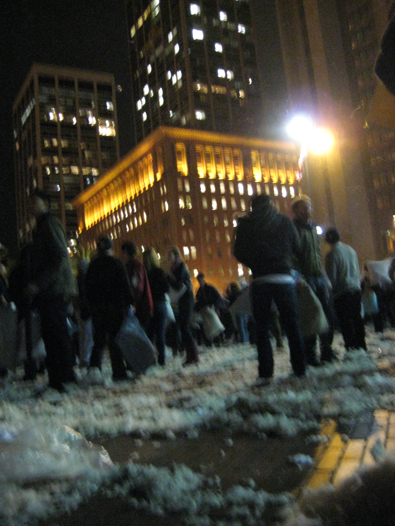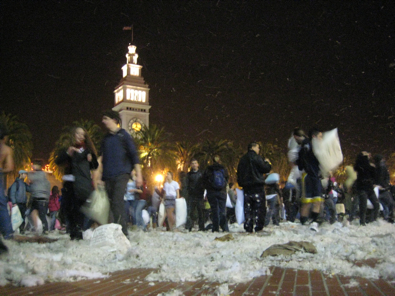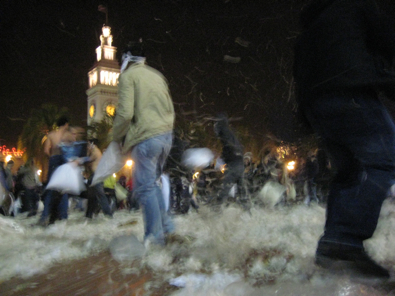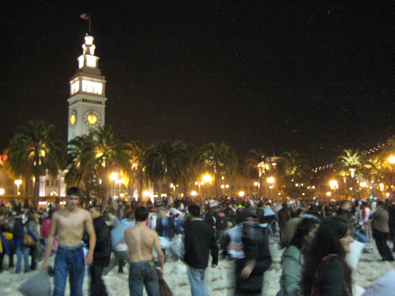 San Francisco likes a good fight. I ran into battle mostly solo, taking on teams of three or four teenagers at once at times. Decorum dictates a hand shake and a smile after trading a beating. My two handed epic battle pillow with +5 energy packed such a punch one pack of defeated kids described me as "the heaviest swing here."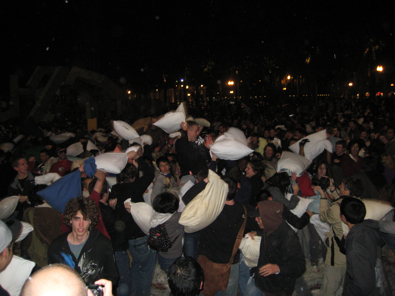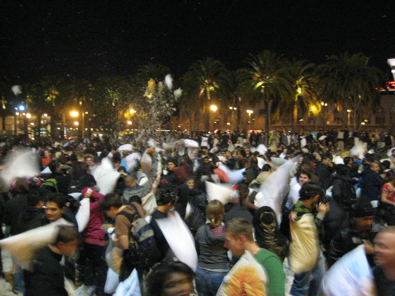 Around here, peace often breaks out during battle as dance circles form, beating swords into pillow-shares whenever there's enough music or weed in play, which is generally the case.
A guy on a bike with a boom box found a rapid following in a parade of sing-along dancers, partially captured in this clip that looks awfuly dark in YouTube. I guess you had to be there.