There Were Never Any Mac Boot Sector Viruses
January 30th, 2009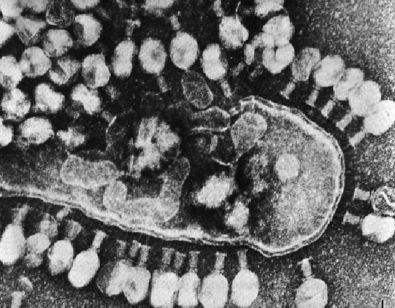 Daniel Eran Dilger
In referencing the history of Mac viruses that occurred long before anyone ever began using Windows, I referred to "boot sector viruses" that occasionally bit users of Macs, particularly those in school environments where floppies were being passed around. I forgot to note this earlier, but an anti-virus authority corrected me earlier to point out these never actually existed. Boot sector viruses were (and are) exclusive to the PC.
.
I originally got this wrong in writing The Unavoidable Malware Myth: Why Apple Won't Inherit Microsoft's Malware Crown. Chris W. Johnson, an anti-virus developer of the era, offered a correction that I forgot to print then, and I then subsequently repeated the same mistake in The Mac Malware Myth.
Johnson noted, "The statement: 'Back when all computers used floppy disks, and floppies were easy to infect with boot sector viruses, Macintoshes of the Classic Mac OS era carried and transmitted viruses on floppies [….]' implies that boot sector viruses existed for Mac's of the pre-[Mac OS ]X. They did not. As the author of the Gatekeeper anti-virus system, I can speak with some authority on this subject, even with memories that are bit fuzzy more than 15 years after the fact.
"You were probably thinking of the WDEF family of viruses (and perhaps also some other 'implied-loader"'viruses that were inspired by WDEF). The WDEF viruses infected the hidden 'Desktop' file on floppies (and hard disks). Its mode of operation depended on being accidentally loaded when a window needed to be opened and the Mac GUI went looking for a 'window definition' (WDEF) resource containing the executable code necessary to define the look of the window.
"Because all resource files, including those containing all of an application's executables (in this case the application was the Finder), were kept open and searched in a most-recently-opened to least-recently-opened manner, and the Desktop file was also a resource file that was automatically opened when the disk it resided on was inserted, a WDEF resource in a Desktop file would be loaded and executed in preference to the real WDEF resource in the System file. (Hence the 'implied-loader' designation for this type of virus, of which WDEF as the first.)
"So, you were right about floppies providing a vector for spreading viruses in certain versions of the old Mac OS, but boot sectors were *never* exploited by any Mac virus, largely because there was no executable code in those sectors. [Strictly speaking, I think we identified one tiny, legacy (even at the time), portion of the boot information on Mac disks that could contain some executable code, but it was never exploited by a virus.]"
Microsoft's MBR Boot Sector Legacy

So there you have it, Macs never fell prey to boot sector viruses. Those were, and still are, exclusively active on the PC platform, which used Microsoft's archaic MBR disc partition format. MBR allows for executable code right in the partition map, a problem that can infect both DOS/Windows (including FAT and NTFS file systems) and Linux running from an MBR formatted drive. Macs used the more sophisticated Apple Partition Map, and with the transition to Intel, have skipped over the MBR legacy and exclusively use GPT, the GUID Partition Table defined by Intel's EFI standard.
Even today, Windows XP/Vista (and Windows 7) continue to use MBR formatted drives because Microsoft hasn't pushed the PC industry to the more modern EFI. Even when installing a FAT or NTFS partition to boot Windows using Boot Camp, Macs use GPT to set up an MBR-compatible, but boot sector immune, partition map. Of course, running Windows using in Boot Camp doesn't protect you from the other viruses targeting the Windows platform.
Mac OS X's Finder is also a bit smarter about how it handles disks now, making the WDEF virus a historical curiosity. However, there are plenty of potential targets that could be exploited, if there were a credible business model for malicious software on the Mac. Apple's increasing interest in maintaining its reputation for security is helping to keep that likelihood financially unworkable, greatly reducing any threat of future Mac virus attacks.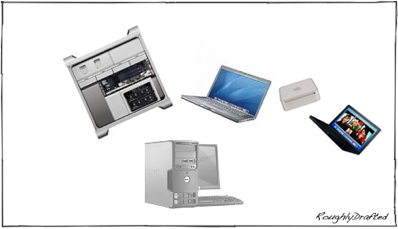 Imaging MacBooks: Understanding MBR, APM, & GPT
How Apple's Firmware Leapfrogs BIOS PCs
Did you like this article? Let me know. Comment here, in the Forum, or email me with your ideas.

Like reading RoughlyDrafted? I'd write more if you'd share articles with your friends, link from your blog, and submit my articles to Digg, Reddit, or Slashdot where more people will see them. Consider making a small donation supporting this site. Thanks!