Macworld 09 Infamy Awards
January 13th, 2009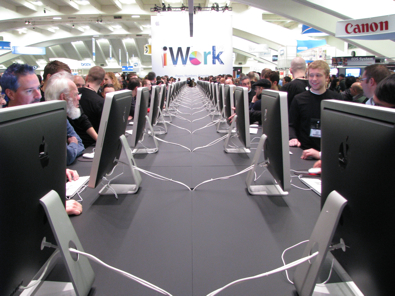 Daniel Eran Dilger

It might be too late to inaugurate a new series of awards for Macworld Expo, given that the show is on its last legs, but I have some pics that needed to get published, so here it is anyway.
.Fresh Fruit Payola

Fuze sponsored a tasty breakfast in the press room to attract media attention for its iPhone online meeting app. Among the media outlets that interviewed the company were two teenager dudes. Yeah nice Hurley t-shirt. Get a haircut and wear a tie, slackers! They were just there for the pineapple.
Outside of the sponsored catering events (Filemaker sprang for lunch at one point) Macworld Expo didn't even provide coffee or sodas in the press room. However, this time they did provide enough electricity, which was nice.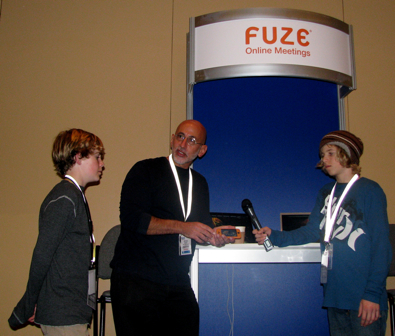 Totally Faked Demo

This guy is hawking his astronomy software, but the demo is obviously faked. There are no holes in the roof of Moscone Center for his telescope.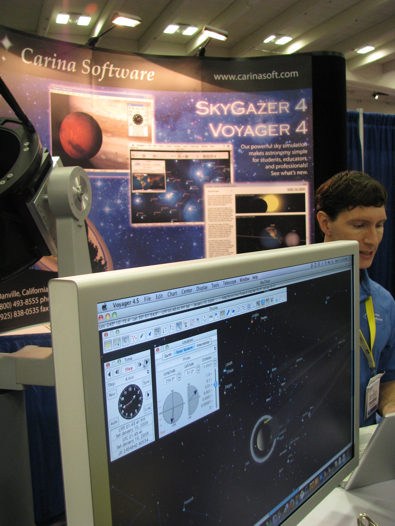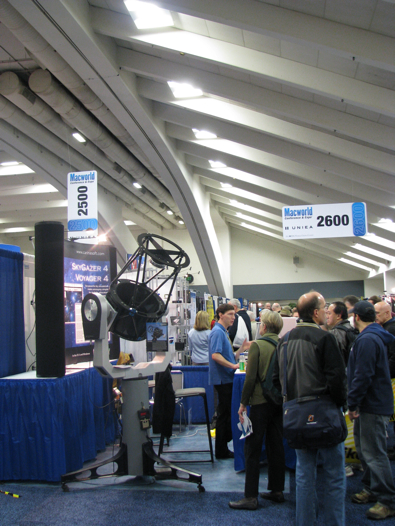 Most Ad-raped DeLorean

This replica of the DMC time machine no doubt exists to flack products at trade shows, but it probably hasn't ever been so shamelessly plastered with ads. How about some subtlety folks?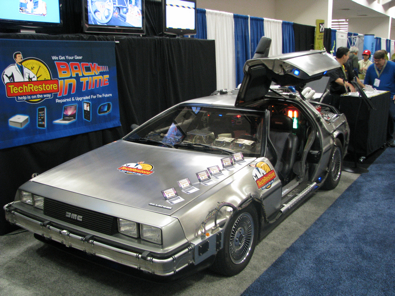 Emptiest Booth

San Francisco's Academy of Art University had a huge booth at Macworld that hosted fewer visits than even Stuffit Deluxe. That's also a fitting symbol of one's job prospects after paying for an overpriced AAU education. Crickets.
Who Was the Biggest Loser at Macworld?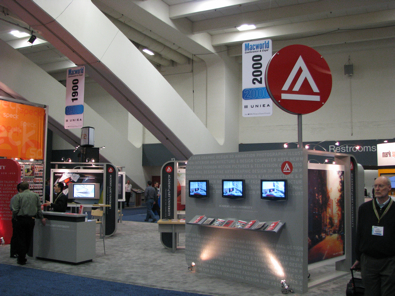 Most Unfortunately Named Product
This one's a tie between Marware, which suggests damage even when used correctly (among their offerings are software and case protectors)…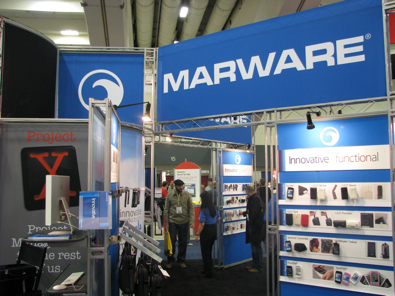 … and accessory maker ifrogz & EarPollution. What's next, MouthTurds? Will there be ten plagues all together?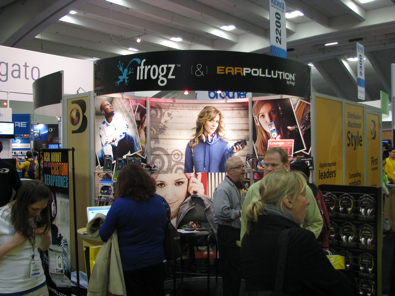 Largest Logistical Error

Macworld spelled itself backwards on the huge signage in the South Hall. At least it didn't use the sensible inter-case of MacWorld, as that would have brought contemptuous complaints from the spelling nerd police.
Coolest Gadget You Can't Yet Buy

Extremely impressed with Microvision's tiny new video projector, but it's not yet available. The company is going to sell lots of these, but it really hopes to pack the technology into a cell phone. I think it's probably too cutting edge for Apple to pack into the mainstream iPhone within the next year, but isn't it about time for a iPhone God Edition, which costs $700 and does crazy stuff that sets you apart as a full ring above other mere mortals? Behold, my streaming movie, projected upon the wall. Bring me popcorn sacrifices and watch it with me.
Microvision's tiny video projector wows Macworld attendees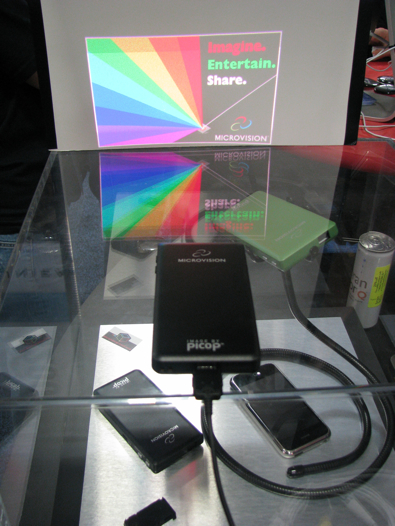 Weakest Invitation

Who writes Microsoft's marketing lines? See where it takes you? Wow. How about: enslaved to banality and $500 poorer.
Road to Mac Office 2008: an introduction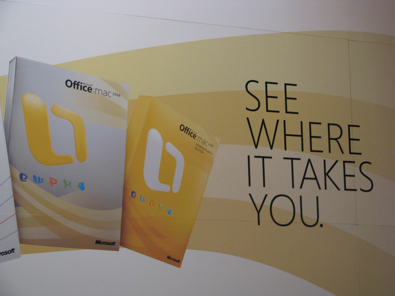 Most Brutal Snubbing by Steve Jobs

Well, not counting Macworld itself, it would have to be iDVD, which not only got fully ignored in the keynote but didn't even make it on the Life banners this year. Ouch!
Why Did Apple Bail On Macworld Expo?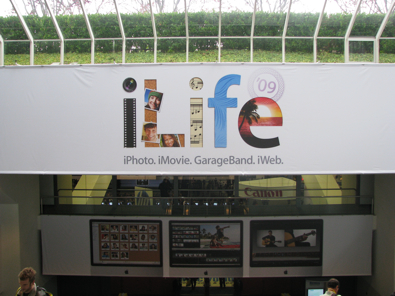 Most Nonchalant Presentation of A Cultural Phenomenon

Apple enters the smartphone market, gets ridiculed for the iPhone 'not really being a smartphone,' then blows down the doors of mobile software with secure digital downloads store that creates the first significant, viable market for mobile software. Macworld gets… a banner (albeit two sided) and a table of a dozen iPhones. I've seen more extravagant presentation for a lemonade stand.
Some pundits had in mind that Macworld would become a show about iPhone software, but who travels to show off $5 software titles that can be fully summarized within a single page in iTunes? Does one really need to attend a convention in order to make a purchasing decision for software sold at disposable prices?
Macworld 09: Apple blows expectations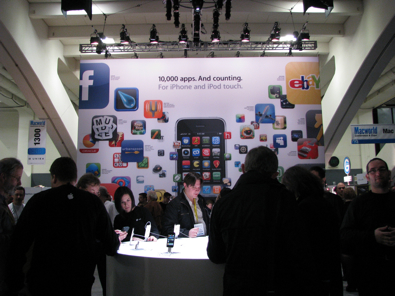 Most Ineffectual Attempt to Trump Macworld at CES.

The Palm Pre, apparently short for premature ejaculation. Microsoft didn't even try this year. Hey Ballmer, how's that Surface selling? And Windows Home Server, and Zune, and so on. Is Vista really going to dazzle once you scrape off the more atrocious bits and call it Windows 7, FOUR YEARS LATER?
I'll leave it at that folks.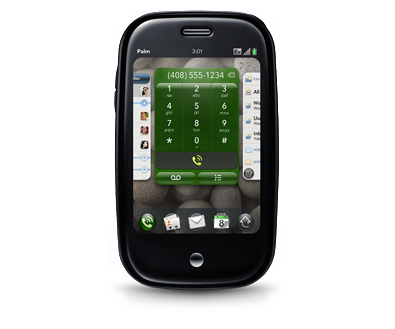 Palm Pre: The Emperor's New Phone
Innovation: Apple at Macworld vs Microsoft at CES
CES: Fear and Loathing in Las Vegas
Did you like this article? Let me know. Comment here, in the Forum, or email me with your ideas.

Like reading RoughlyDrafted? Share articles with your friends, link from your blog, and subscribe to my podcast (oh wait, I have to fix that first). It's also cool to submit my articles to Digg, Reddit, or Slashdot where more people will see them. Consider making a small donation supporting this site. Thanks!