TGDaily Resets Expectations for the Android G1
November 24th, 2008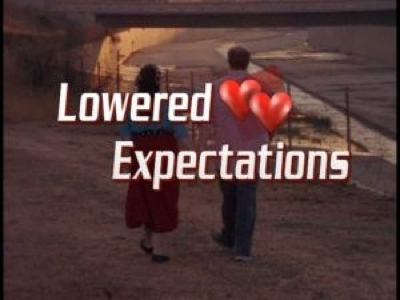 Daniel Eran Dilger
Five weeks after telling us that "it seems" T-Mobile's G1 had already found 1.5 million initial buyers, Wolfgang Gruener of TGDaily is now telling us that the G1 is selling "better than expected" since manufacturer HTC now "thinks" it can build a million units by the end of the year. Hmm.
(Where's RoughlyDrafted been? See below…)
.
Yes, that's right, once you report that sales of 1.5 million have already occurred, the best way to distract from that and reset expectations is to announce that perhaps 1 million can still be manufactured over the next month. Perhaps your readers will just assume that nearly everyone asked for a refund before the units even made it to the store?
Another trick to resetting expectations is to revise the "original expectation." Last month, Gruener reported "T-Mobile and manufacturer HTC apparently believed they could sell about 700,000 G1s by the end of the year – an estimate we found to be very optimistic."
But today? "HTC now believes that it will be able to ship one million G1s in the fourth quarter, which is a 40% increase over the initial 600,000 estimate."
Without bothering to get into how percentages work, it does help to point out that in both articles, Gruener was referencing the actual sales estimate of "600,000 to 700,000" units voiced by Google and T-Mobile at the G1 launch. He first used the higher number to confidently indicate that sales where off the charts, then reverted to the low end of the two G1 partners' sales estimate to make a million in shipments sound "better than expected."
If anyone needs reminding, Microsoft shipped a million Zunes long before it sold them at various fire sales toward the end of 2007. In contrast, Apple actually sold a million iPhone 3G models in its debut weekend. So it's not really the "million" that matters, its whether they're being sold to buyers or just moved around.
Zune Sales Still In the Toilet
Before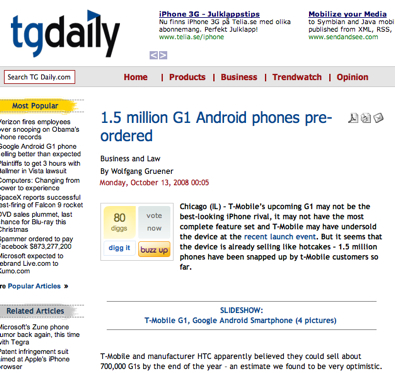 TG Daily – 1.5 million G1 Android phones pre-ordered
After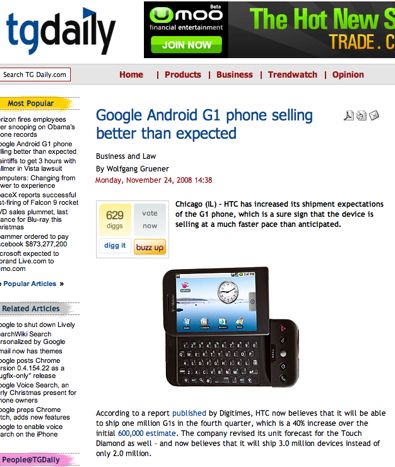 TG Daily – Google Android G1 phone selling better than expected
Google's Android Platform Faces Five Tough Obstacles
The Future of Mobile Software
Where's RoughlyDrafted been?
Traveling! I was invited to Malmö to speak at Øredev, something I still need to write up. A couple fun facts I learned there: Android graphical elements were designed by TAT, a group based in Malmö, Sweden, which is just across the water from Copenhagen in Denmark. To honor the formerly industrial town that is now becoming a major hub of new development in Scandinavia, thanks to the Øresund bridge that connects it to Copenhagen, Google has "MALMO" set into the clock that appears on the Android screen, as the manufacturing city of the virtual instrument.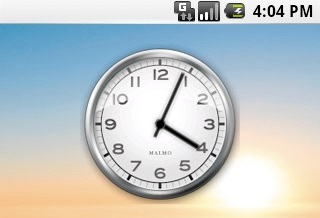 I also learned that the Danish Ø is equivalent to the Swedish Ö. Incidentally, the event held in Sweden was spelled in Danish to associate the conference with Copenhagen and give it an international flavor. Øredev refers to the Øresund region (Swedes would spell both with the umlaut instead: Ö). I crossed into Denmark several times on the weekend, as the nightlife in Copenhagen is quite a bit more exciting than the somewhat sleepy, but still charming town of Malmö.
Øredev will publish the speaker's videos in about a month, so stay tuned. While in Malmö, I ate lunch at Santiago Calatrava's 54-story Turning Torso with Ruby on Rails' developer David Hansson (who lives there in the tower), iPhone developer Oskar Lissheim-Boethius of 43actions.com, and Fredrik Olsson of Jayway, one of the partner companies who organized the Øredev conference.
Until fairly recently, the highest buildings in Scandinavia were mostly church steeples. While apparently not a wild commercial success, the Turning Torso is a pretty cool landmark, and inside it's a fantastically futuristic residence building, with Star Trek doors that sweep open as you approach, round hallways, and elevators that appear lifted from the HAL killing scene of 2001: a Space Odyssey.
The tower lifts from the industrial past of its surroundings, which include the Malmömässen convention center, a building that I found out was built by Saab as a truck factory, but abandoned during construction. Stuck with the building, the city of Malmö converted it into a place to host meetings, resulting in a venue that makes you wonder why there are five story ceilings in the lobby, stairways to nowhere that drop down from catwalks high above, and massive HVAC that looks pulled from an Aliens sequel.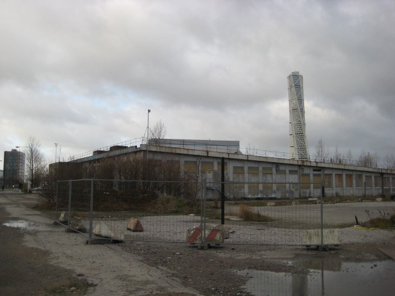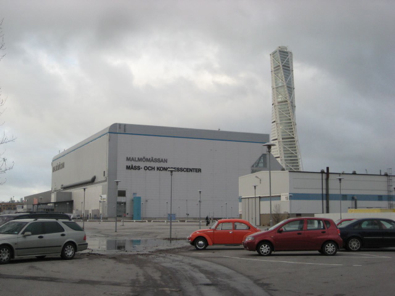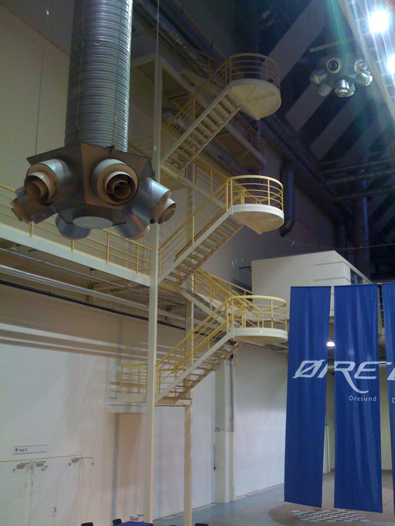 The tower itself is a work of art based on a sculpture Calatrava had created earlier. The floors appear to be slanted when viewed from below; every five floors are bookended by an open slit floor as well, which is where the view pics were taken from, roughly 40 stories up. It's cool Hansson showed us in, as there's no public access to visitors, despite the obvious tourist appeal, being the only tall building in the area for miles.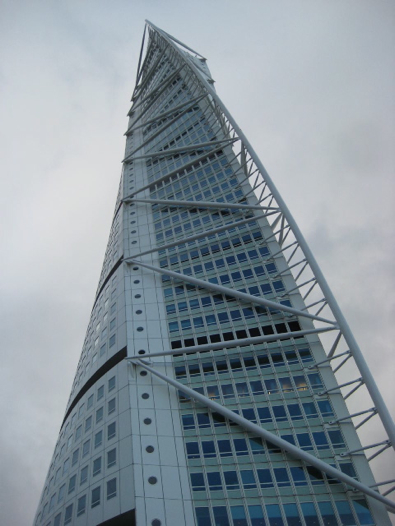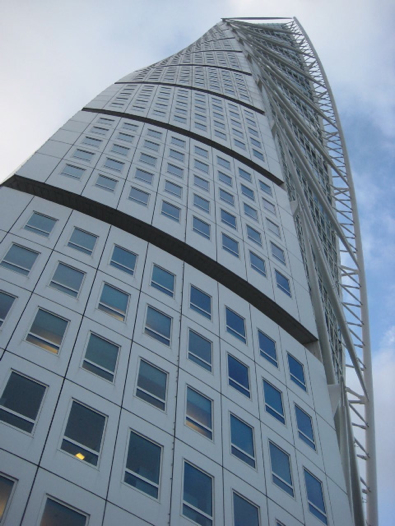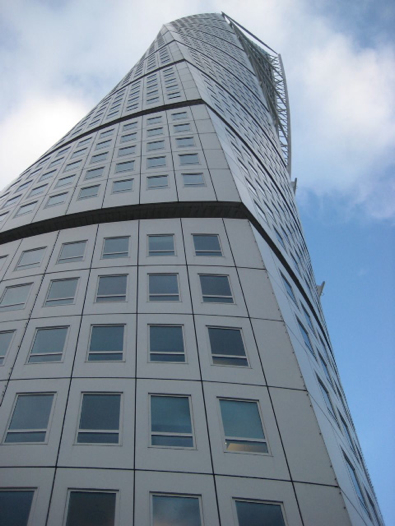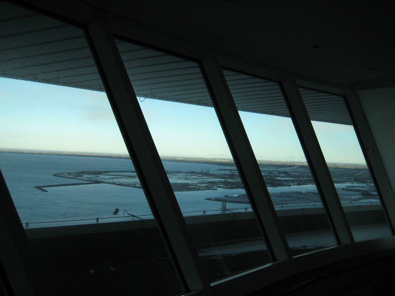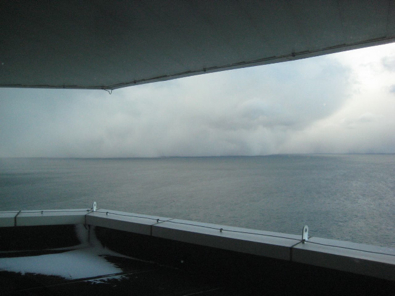 It also started snowing on the walk over, which added to the mystique, since I haven't seen snow in a while! I'm currently playing tourist in the snow in Stockholm (and there is plenty). I plan to retreat to Berlin shortly, although I hear it's still winter there, too.
Did you like this article? Let me know. Comment here, in the Forum, or email me with your ideas.

Like reading RoughlyDrafted? Share articles with your friends, link from your blog, and subscribe to my podcast (oh wait, I have to fix that first). It's also cool to submit my articles to Digg, Reddit, or Slashdot where more people will see them. Consider making a small donation supporting this site. Thanks!