The Future of Mobile Software
November 14th, 2008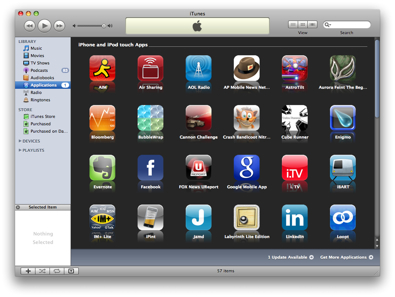 Daniel Eran Dilger

The software business is going mobile. That shift will present new challenges but also new opportunities for developers. Here's how the mobile market has evolved into being today's promising next frontier for new software models.
.
Next week, I'll be discussing the future prospects for mobile software in a presentation at Øredev, titled "The Future of Mobile Software." Here's a look at the issues I'll be addressing; I invite your comments on them. The synopsis of the presentation:

"Mobile devices are hitting a critical mass in both sales volumes and in delivering a level of practical utility that can support a viable, profitable mobile software market with the ability to challenge that of the desktop PC. Mobile developers face unique challenges but can also benefit from opportunities that do not yet exist in the desktop software arena. Here's how the mobile software market is pioneering new models that will impact the future of the software business."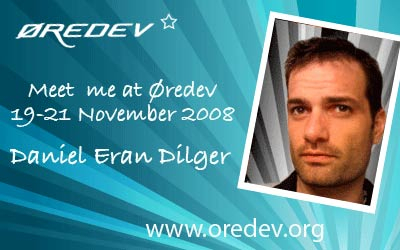 Meet me at Øredev in Malmö, Sweden

This segment looks at the software market, what's new in the mobile realm, and how those differences can be viewed as opportunities rather than just challenging complications, and how mobile platforms have achieved a promising new level of commercial viability.
Mobile Software Origins.
There's nothing new about mobile computing. In the early 90s the industry promised a range of devices from tablets to mini-laptops to smaller handheld PDAs. Apple's pioneering offering, the 1993 Newton Message Pad, sought to deliver a sophisticated new operating system and development environment running a unique new platform based upon low power, ARM RISC processors the company codeveloped with Acorn.
While the device itself was ahead of its time, its $700 to $900 price tag relegated it to a very limited audience. Apple also never quite finished many aspects of the Newton's development tools, including those used to sync it with a desktop computer. Add in the fact that Apple's development environment required learning entirely new skills and concepts and it becomes clear why there was never a strong third party market for Newton software and therefore even fewer reasons for buying one. It also didn't help that Apple at the time was hitting the skids as a company.
Other devices fared better, such as the much cheaper Palm Pilot and Psion PDAs in the UK. Their wider installed base and more conventional development tools created the opportunity for developers to sell software, although there still wasn't big money involved; mobile users weren't interested in paying the same price for mobile software that they had for desktop titles. Mobile devices also presented new limitations in resources and added a layer of complication in distributing software.
Newton Lessons for Apple's New Platform
The Egregious Incompetence of Palm
Origins: Why the iPhone is ARM, and isn't Symbian
The Failure of Licensed Software Platforms.

When Microsoft entered the market, the expectation was that the various proprietary PDA makers would all be displaced by a mobile version of Windows, just as had happened in the personal computer market. Windows CE first debuted on mini laptops, then attempted to rival the Palm Pilot form factor, and has most recently tried to remake itself as a smartphone platform.
However, weaknesses in WinCE's architecture, together with the differences between the commodity PC market and the handheld mobile market, combined with the marketing problems intrinsic to mobile software that the earlier pioneers had already discovered have all added up to make WinCE and Windows Mobile a rather disappointing failure, too.
Psion's PDAs turned into the Symbian platform, which rapidly took over the emerging smartphone market in Europe and Japan, carving out a dominant share of the market. However, neither Symbian nor Windows Mobile have replicated the success of Windows analogous to what occurred in the PC market. Instead, those broadly licensed platforms have hit technical limitations and face credible new competition from proprietary vendors including RIM and Apple. Symbian's share of the market has fallen to 55%, and Windows Mobile is down to 12%.
The Spectacular Failure of WinCE and Windows Mobile
Readers Write About Symbian, OS X and the iPhone
Symbian reports slow growth in front of iPhone 3G launch
Microsoft's Zune, Vista, and Windows Mobile 7 Strategy vs the iPhone
Mobile Software as a Market.
The lack of any dominant single platform suitable for use across smartphones is related to a number of factors. One is the reference platform model itself. While Microsoft was able to get its software installed on a wide number of PC makers' commodity hardware, those machines didn't have the same complex power management, mass and volume restrictions, and the thermal dissipation needs of today's mobiles. Desktop software also didn't have to accommodate devices with different screen ratios and resolutions. The PC platform could set a very low bar for the common denominator.
Mobiles can't. Developers trying to differentiate their software and present real value to users are stymied by phone vendors, who are seeking to offer a broad range of phone styles and types to accommodate different kinds of users. Rather than the standardized software platform that hardware makers needed in the early 90s and which Microsoft provided with Windows, today's Mobile market needs a standardized hardware platform that software makers can develop for, and which Apple and RIM are providing with their proprietary devices. Symbian, Windows Mobile, Java ME, Flash Lite, Android, and other platforms are seeking to solve a problem that doesn't really exist.
The successful mobile platforms of the future will be the ones that deliver the most value to developers. Broad software platforms, such as Windows on the PC, helped developers target the largest possible market. In the mobile space however, they do not. Their platforms are shattered by hardware differences that prevent developers from actually being able to deliver their software on a wide enough number of devices so that consumers see the value in buying that platform.
Additionally, the two largest broad platforms, Symbian and Windows Mobile, have also not solved the complexity of delivering software to device users. This has led to a shareware-style market where end users are tasked with complex installations, sync problems, and other issues that have thrown a wet blanket over the mobile software market. Those limitations on the viable, addressable installed base of the platform in turn cause software prices to be set high to collect something for the significant efforts required; that in turn further suppresses interest in buying software.
Mobile Disruption: Apple's iPhone and Third Party Software
Apple's iPhone vs Smartphone Software Makers
Will the iPhone Meet its Match from a Modern Day DOS?
Evolution of the New Mobile Platform.

Some of these problems have been addressed by Danger, the company that sold the Sidekick. It set up a software store and offered a hardware platform with limited variety so that all apps would work easily across the few numbers of Sidekick models. While popular among its users, the phone was limited to a minority service provider in the US. It never gained broad market share itself, and was recently acquired by Microsoft.
RIM delivered a mobile software deployment solution in signing apps for secure deployment on its Blackberry models. Signed software means controlled distribution, affording the potential for lower priced, higher volume sales. RIM's phones have also been limited to a small number of similar thumb-centic models, although the company is now branching to to offer a Symbian-like handset, a Palm-style PDA phone, and an iPhone-style touch screen model.
The iPhone pairs the software store of Danger with RIM's secure signing to deliver a software platform that solves a number of issues for mobile users. Discovering software is easy, installation is simple, upgrades are no problem, and sales are authenticated and protected from piracy. Apple also has very little variety in its hardware platform, from the iPhone to the iPod touch. Additionally, Apple has been able to partner with global providers to ensure that the iPhone has broad international reach and therefore a large installed base.
Myth 10: RIM's BlackBerry Will Contain iPhone Expansion
Apple iPhone 3G sales surpass RIM's Blackberry
Chasing Apple.

Contenders hoping to battle the iPhone have a lot of technology and sales acumen to match. RIM, the rival most like Apple today, is splintering its hardware platform to ensure that no segment of the Blackberry market will be as large as the iPhone currently is, tearing its platform prospects between its current broad and simple installed base, and the sophisticated narrow market for its iPhone-like model.
Android seeks to replicate Apple's success without limiting hardware to a strict reference platform, without using software signing to provide the security and revenues required to induce developers to support it, and without the investment in building a strong suite of custom apps as a foundation. This should prove to be about as successful as Linux on the desktop.
Symbian seeks to provide a balance between Apple and Google's approach, providing security similar to RIM but also being torn between a variety of different form factors and levels of handset sophistication.
Microsoft is hoping to add touch features to Windows Mobile 7 and set up Skymarket as its answer to the iPhone App Store. However, these aren't scheduled for release to manufacturing before the end of 2009, meaning that consumers won't see them until early 2010. By then, Apple is likely to have an installed base of 50 million users and will have sold well more than a billion apps. That's the same position Microsoft found itself in in 2006 when it tried to take on the iPod with the barely finished Zune. It simply offered too little, too late to catch up to what was by then a cultural icon.
What will happen over the next year? Things currently look very good for Apple and fraught with risk for Apple's competitors. On top of all this, the current economic recession and credit crunch are conspiring to prevent rivals from being able to achieve the same sales needed to catch up to Apple's established lead in deploying its viable store the unified hardware platform consumers ask for by name.
Will Google's Android Play DOS to Apple's iPhone?
Google's Android Platform Faces Five Tough Obstacles
Microsoft plans "Skymarket" apps store for Windows Mobile 7 in 2009
Zune Sales Still In the Toilet
New Models for Mobile Software.

Regardless of how things play out, the mobile market promises to offer new opportunities in more general terms. Mobiles promise ubiquitous access to information and their form factors demand a simpler, streamlined user interface. That makes them uniquely valuable as synced applications that manage content between desktop systems and mobiles.
Previous attempts to deliver mobile platforms have been less than successful in adequately supporting desktop syncing technology, starting with PDA platforms such as the Newton and Palm. Phone-centric mobile products, including Symbian and Windows Mobile, have often de-emphasized mobile desktop sync at the bidding of the mobile service provider. The latest series of smartphones are improving in this regard, with the iPhone inheriting the iPod/iTunes legacy and proving the suitability of that digital-hub model.
Google's Android avoids the desktop-centric sync model to develop cloud sync. Service providers like cloud sync because it means more billable data traffic. This also provides the potential for cloud platforms, such as those being built out by Microsoft and Google. Apple has built its own limited cloud data services in MobileMe, but has the potential to turn this into a development platform as well.
Another model change relates to signed software. Rather than trying to push activation and verification that pains users, signed mobile platforms allow developers to offer their software to a wide audience at low cost and with minimal or transparent license management. This changes the game for developers, so that rather than trying to build expensive apps like those on the desktop, they can now focus on building free or low cost extensions that sell their their desktop apps, or build cloud or web service apps that enhance their online services.
Inside MobileMe: Mac and PC cloud sync and mobile push
Apple's Mobile Me Takes On Exchange, Mobile Mesh
Inside iPhone 2.0: the new iPhone App Store
App Store continues to exceed iTunes song sales growth
Did you like this article? Let me know. Comment here, in the Forum, or email me with your ideas.

Like reading RoughlyDrafted? Share articles with your friends, link from your blog, and subscribe to my podcast (oh wait, I have to fix that first). It's also cool to submit my articles to Digg, Reddit, or Slashdot where more people will see them. Consider making a small donation supporting this site. Thanks!