InformationWeek says Windows 7 is … Windows XP Classic
November 5th, 2008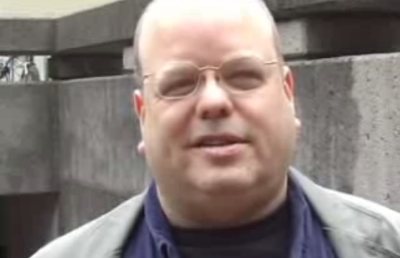 Daniel Eran Dilger

InformationWeek pundit Mitch Wagner has decided that Windows 7 is bad news for Apple because he's willing to assume, based on optimistic comments made about the early alpha of the new softare, that Microsoft will solve all of its problems with Vista, "the way the Coca-Cola Company did with New Coke."
Apparently Wagner fails to recall that the Coca-Cola Company solved its New Coke problem by canceling the product and going back to the old Coke. Does Wagner really imagine that Microsoft will battle Apple with Windows XP Classic, or does he just have no idea what he's talking about?
.
Microsoft's best success at selling Windows currently does involve recycling the now seven year old XP into an OS it can sell on devices such as the netbook. That product category hasn't yet taken off, but it does appear that Microsoft has been able to successfully kill Linux on the low end mini-laptops through its bundling agreement muscle with PC OEMs.
Dell and other PC makers are also giddily listing "Windows XP Downgrade!" as a feature on their new laptop and desktop systems, because they know that Windows Vista is not a bullet point that sells their hardware.
Despite all the sugary optimism among pundits that Microsoft might wring another few years out of Windows XP Classic, the real problem Microsoft faces is not that its old operating system can't be rebadged, but that OEM PC makers are not interested in paying the company the Windows Tax just so they can sell their hardware.
Microsoft Is Stealing Apple's Mojo – Microsoft Blog – InformationWeek
Pay More, Get Less!

Microsoft has raised its tax with Vista and then charged extra for its XP downgrade, a brilliant strategy that should work for at least another few months of easy revenues. Problem is, big PC makers from HP to Dell to Acer to Sony are all investigating Linux or their own software that can be used in place of Windows. Once Microsoft loses their business, it will be extremely difficult, if not impossible, to ever get it back.
PC makers are desperately jealous of Apple, which not only doesn't pay Microsoft the Windows Tax, but also is so strongly differentiated by its unique software that it can charge sustainable prices for its products in a market that has PC rivals diving into a shallow margin of water with no hope of floating.
The real problem with Vista wasn't really a technical deficiency or bad marketing that can be addressed by re-warming it with some enhancements, cutting some of Vista's egregious frivolity, and rebranding the result as Windows 7. The real problem with Vista is that nobody wants to pay Microsoft's Windows Tax. Not even a hypothetical, brilliantly flawless new version of Windows can solve that problem.
Non Failure is a Bad Assumption.

While the failure of Vista has certainly benefitted Apple, it will take more than a non-failure of Windows 7 in 2010 to slow the rapid growth of the Mac platform. Microsoft would also need to dismantle Apple's retail stores while slashing and simplifying its own OEM and retail pricing so that consumers aren't outraged and boggled by a dozen different versions of an overpriced, under-delivered layer of generic software that aspires to be everything for everyone, something that is an impossibly tall order even for a company that is competently managed.
Windows Vista, 7, and Singularity: The New Copland, Gershwin
Microsoft's Zune, Vista, and Windows Mobile 7 Strategy vs the iPhone
So far, Microsoft has demonstrated it can't even manage an ad campaign. Is the breathless anticipation from Windows Enthusiasts really some reliable guide in determining the likelihood that Microsoft will deliver anything new and different in Windows 7, which itself is really only a moderate re-polishing of Vista? When have they ever been correct in the past? They certainly did not offer any insight ahead of Vista, only a similar bunch of cheerleading for Microsoft talking points.
Microsoft's $300 million ad campaign tumbles with new PC ads
Windows 95 and Vista: Why 2007 Won't Be Like 1995
Did you like this article? Let me know. Comment here, in the Forum, or email me with your ideas.

Like reading RoughlyDrafted? Share articles with your friends, link from your blog, and subscribe to my podcast (oh wait, I have to fix that first). It's also cool to submit my articles to Digg, Reddit, or Slashdot where more people will see them. Consider making a small donation supporting this site. Thanks!