Mormons, Fundamentalists, Islamists Back Prop H(8) with Big Bucks
November 3rd, 2008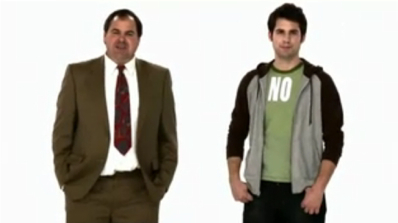 Daniel Eran Dilger
Despite the sagging economy, record numbers of families being evicted from foreclosed homes, and an uptick in unemployment, a coalition of religious extremists has pooled together at least $67 million to push Proposition 8 as a symbolic demonstration of the intolerance and hatred their faith moves them to open their wallets to fund.
Mormons of the LDS church, orthodox Jews, Catholics and the Knights of Columbus, as well as megachurch evangelicals such as Rick Warren of the Saddleback Church have joined radical Islamicists in pouring their resources into funding social ostracism of their fellow citizens under a new Sharia-like fusion of religious discrimination into secular American government.
.
Somewhat ironically, while the Prop 8 campaign is touting the measure as necessary to prevent children from being exposed to the existence of gays and lesbians, their multimillion dollar ad TV and radio campaigns are themselves exposing more children the existence of gay marriage than actual gay marriage in California has in the months since since the courts ruled to uphold them.
Religions are also funding Prop 8 in the hope that a victory in California, along with a similar efforts being waged in Arizona and Florida, will help move them towards a nationwide ban. California courts struck down a similar effort in 2000 to define marriage as unconstitutional, so Prop 8 proponents are now working to alter the state constitution itself.
Big money from churches will not only codify religion into the state constitution, but will also harm the state's ability to attract employees in competitive industries. That has Republicans against 8, including state governor Arnold Schwarzenegger. Ronald Reagan similar opposed a measure targeting gays in 1978 when he was California's governor.
Both Apple and Google have also opposed the measure as a civil rights issue on behalf of their employees, and California's biotech interests have warned of potential damage to the state's developing $73 billion new industry, citing Massachusetts as a top competitor for employees.
Apple gives $100,000 to fight California gay marriage ban
A series of messages on YouTube compare Prop 8 with home invasion by Mormon missionaries and California's ugly past involving the internment of Asia Americans, Jim Crow laws, and laws against interracial marriage. Other spots portray the struggle of the mayor of San Diego in coming out against the measure, and attack the campaign of lies being forwarded by the religious groups, including exploitive ads that portray children in their attack ads, when in reality those children's parents oppose the measure.
Mormons vs lipstick lesbians.
Discrimination was a sorry time in our history.


San Diego Mayor changes perspective.


Shut down the lies.


Proposition 8 would be a terrible mistake for California.
Other articles on current events:
Former FCC Chair Reed Hundt: Issues the next president faces in technology
McCain vs. Obama Presidential Pop Quiz: Socialism
McCain, Palin Push Ashley Todd into Limelight. Oops.
Apple gives $100,000 to fight California gay marriage ban
Terrorist Criminal Links to the Presidential Candidates
Obama-Biden, McCain-Palin: Scandals by the Numbers
Terrorist Criminal Links to the Presidential Candidates
The Big Fannie Mae & Freddie Mac Attack
Osama Bin Laden's Dream of US Economic Collapse
You Know the Drill?
Ten Striking Parallels Between Microsoft and John McCain
Obama's Apple, McCain's Microsoft: the Politics of Tech
Did you like this article? Let me know. Comment here, in the Forum, or email me with your ideas.

Like reading RoughlyDrafted? Share articles with your friends, link from your blog, and subscribe to my podcast (oh wait, I have to fix that first). It's also cool to submit my articles to Digg, Reddit, or Slashdot where more people will see them. Consider making a small donation supporting this site. Thanks!