It's not over yet, but we can laugh about it.
October 17th, 2008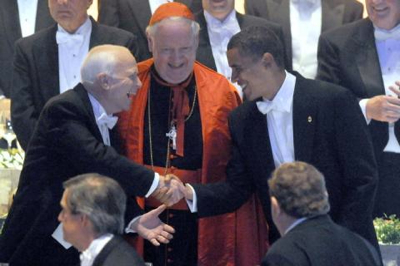 Daniel Eran Dilger
John McCain and Barack Obama both spoke at the Alfred Smith Memorial Foundation Dinner, delivering a heavy dose of tension-relieving hilarity (really!) that exposed both men as human and honorable, despite their political differences and the vast difference in background and age. Both are well worth watching.
McCain:


Obama:


Did you like this article? Let me know. Comment here, in the Forum, or email me with your ideas.

Like reading RoughlyDrafted? Share articles with your friends, link from your blog, and subscribe to my podcast (oh wait, I have to fix that first). It's also cool to submit my articles to Digg, Reddit, or Slashdot where more people will see them. Consider making a small donation supporting this site. Thanks!