Myth 9: iPhone Unable to Penetrate Europe Due to Symbian Dominance
October 7th, 2008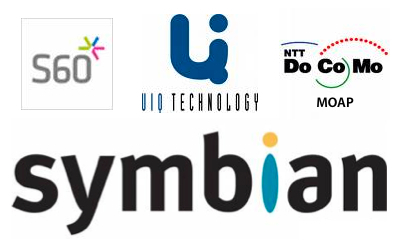 Daniel Eran Dilger
Continuing upon the previous eight iPhone myths, this one insists that Apple will be wholly unable to find a market for the iPhone platform in Europe because of the strength of Nokia's Symbian platform, which currently leads smartphones in worldwide market share. That's wrong, here's why.
iPhone Myths
Five More iPhone Myths
Myth 6: iPhone Developers will Flock to Android
Myth 7: iPhone Buyers will Flock to Android
Myth 8: iPhone will lose out to Steve Ballmer's Windows Mobile 7 in 2010
Myth 9: iPhone Unable to Penetrate Europe Due to Symbian Dominance9 iPhone Unable to Penetrate Europe Due to Symbian Dominance
If Windows Mobile can't rival the iPhone, what about Symbian, the dominant platform leader among smartphones outside the US? The main problem is that Symbian itself is failing miserably. Sony Ericsson was so embarrassed by the state of Symbian that it turned to Windows Mobile to help it crank out an answer to the iPhone.
Over a year and a half later, Sony Ericsson is still working on getting its Windows Mobile XPERIA X1 phone running to market, but despite its problems, it hasn't voiced any excitement about returning to Symbian in order to churn out an iPhone rival.
Microsoft's Zune, Vista, and Windows Mobile 7 Strategy vs the iPhone
Will Nokia Rescue Microsoft's Zune? Haha No.
Nokia's Schizophrenic Software Strategy.
What about Nokia, which has historically served as the main legs of the Symbian platform? Unlike Apple's iPhone and its iPod touch sibling which both run the same operating system and software, Nokia was forced to develop Maemo, an unrelated Linux distribution based on Debian, in order to deliver the company's Internet Tablet. Symbian wasn't up to the task. Conversely, Maemo isn't up to the task of handling the mobile-centric features of a smartphone.
Nokia also purchased Trolltech for its Qt development platform, which it plans to release for the Maemo-running Internet Tablet by the end of this year. At some point, Nokia could deliver a Qt layer for its Symbian S60 devices, allowing developers to build software that could run on either a Symbian or Linux foundation. It hasn't delivered this yet, and hasn't even pulled off Qt on Maemo, leaving this strategy to appear more like a way to ditch Symbian than to breathe new life into it.
In contrast, Apple already has a smartphone and a handheld media browser product that use the same operating system, run the same software, and unlike Nokia's Internet Tablets, actually sell on the market.
Mac OS X vs Linux: Third Party Software and Security
ARM, x86 Chip Makers Fight to Ride Mobile Growth
Readers Write About Symbian, OS X and the iPhone
The Symbian Phoenix.

Symbian itself has witnessed its average software licensing royalties plummet from over $5 per unit a year ago down to $4.30 and then $3.40 in just the last reported quarter of sales ending in June. Symbian's software sales prospects are so dim that Nokia is acting to buy out Symbian partners Sony Ericsson and NTT DoCoMo with the intent to resurrect Symbian as a free, open source software foundation.
That will keep Symbian alive so that Nokia and its former partners can have a software platform, even if the platform isn't strong enough to support itself as a commercial venture. In other words, demand for Symbian is so poor it requires a massive bailout from a dependent benefactor because the acute failure of the platform would be worse than a prolonged hemorrhaging money pit.
Nokia's new Symbian Foundation will not only have the 'who knew this would be so difficult' task of opening closed software, but is also charged with merging Nokia's own S60 suite of libraries and applications with those of UIQ (taken over by Sony Ericsson last year, then split with Motorola, and currently spun off as an independent company) and NTT DoCoMo's MOAP. These three software platforms run on top of the Symbian kernel. Nokia hopes to combine these all into a cohesive platform running on top of Symbian and ship it for free next year.
If this all seems about as likely to happen as creating a single unified desktop Linux platform, remember that Apple essentially combined the efforts of the three BSDs to rebuild its OS foundation in Mac OS X. The difference, of course, being that Apple spent hundreds of millions to develop the effort internally without political interference between the squabbling efforts of several dozen partners, took half a decade to pull the project off, and then used it internally rather than giving it away. But who knows, maybe the Symbian Foundation has discovered a shortcut.
Symbian reports slow growth in front of iPhone 3G launch
This All Happened Before.

Nokia's Symbian plan is the same strategy that saved Netscape from certain death under AOL. Netscape code was reborn under the Mozilla Foundation as Firefox. That move did not enable Firefox to subsequently take the world by storm however; the reality is that Firefox is still clinging to life support half a decade later.
The Mozilla Foundation has skated along profit-free at the mercy of Google, which has dumped regular piles of cash (something like $50 million annually) on the project to keep it afloat as a viable alternative to Internet Explorer. In Google's view, the Firefox browser is to Internet Explorer what Android is to Windows Mobile.
That comparison doesn't reference the third option of WebKit and Safari. Even Google has begun using WebKit as the foundation rendering engine for its Chrome browser. Does that suggest that Google might support the success of the iPhone over its own Android if that strategy turned out to better suit Google's purposes, in the same way that WebKit serves Google's interests even more than its original strategy of bailing money upon Firefox?
An interesting question, but we don't have to speculate about whether WebKit already serves Google's needs, as it quite obviously already does in both Chrome and in the 'mobile Chrome Lite' browser distributed as part of Android. As Google contributes toward WebKit and expands its market share and installed base, the iPhone will benefit directly, along with the browser in Android, Chrome, and Safari on Windows and the Mac desktop.
The Web Browser Renaissance: Firefox and Safari
The Future of the Web: Safari, Firefox and Internet Explorer
Google planning new Chrome browser based on WebKit
Symbian Monkeying.

Symbian fits into this browser puzzle through Nokia's early support for WebKit. Having recognized that contributions to WebKit will benefit Apple's iPhone, Nokia is now making noises about working with Mozilla to develop a mobile version of Firefox. But if Google as the primary contributor to Mozilla passed over Firefox to choose WebKit as its mobile browser in Android as well as the basis for its desktop Chrome browser, what sense is there for Nokia to cut off its own nose to spite its face as a warning to Apple?
Clearly, Nokia's strategies have more to do with reactionary hysterics than a concerted long term plan. As Nokia dances between Symbian and Linux in competing efforts to develop multiple kernels in parallel while experimenting with different development tools and platforms (including the acquisition of Trolltech's Qt for Linux, and possibly for use on Symbian as well), and as it also invests in and then rejects open source developments such as WebKit, it's beginning to look a lot like the rudderless Apple of the early 90s, strung between the Mach 3.0 microkernel of Taligent and the NuKernel of Copland and the semi-random development strategy de jour: OpenDoc, mkLinux, MAE, and a handful of other ideas that all went nowhere.
The Secrets of Pink, Taligent and Copland
Vaporware: Why Apple Doesn't Blog
Symbian Vacuum.
It's not too bold of a prediction to think that the iPhone as a product will easily be able to etch its way into the European and Japanese markets where Symbian currently holds a dominant share. As Nokia juggles its strategies and Symbian converts from a struggling but profitable enterprise into a Mozilla Foundation money pit that inhales Nokia's profits, a powerful vacuum will develop that Windows Mobile 7 won't be ready to fill.
That will leave Android as the best positioned replacement for phone hardware makers hoping to rebuild upon the ruins of Symbian. It will also leave fertile grounds for planting BlackBerrys and Apples. Symbian has already dried up in the US as a mobile platform, leaving RIM and Apple to grab top slots as vendors of the best selling smartphone platforms.
The comparison of Symbian with Mozilla is particularly interesting in that while everyone was getting excited about the advancements made by Firefox earlier in this decade, Mozilla's bloated code base was being silently surpassed by KDE's more efficient and standards-based KHTML. In the few years since Apple forked the KHTML project to create WebKit and applied the browser engine to serve as its mobile web strategy, WebKit has inhaled market share faster than Firefox, and now has more commercial support and a wider market applications, particularly among mobile devices, than Mozilla.
Closed vs Open vs Free.

Compared to Microsoft's proprietary Pocket Internet Explorer and the WinCE core OS of Windows Mobile, Apple's WebKit and the iPhone's Unix-based operating system both highlight that open source offers powerful leverage in commercial products, thanks to shared contributions and community code vetting.
Compared to Firefox and Symbian, Apple's approach also seems to bear out that commercial applications of BSD/Apache/MIT-style open source projects are also more effective and successful than ideologically free open source projects erected by subsidized foundations to prop up software that has failed commercially.
That places Apple as a confounding irritation for both advocates of wholly proprietary software from Microsoft and for those earnestly hoping that "free as in GPL software" such as Linux on the desktop will prevail in the near future despite its miserable failure as a desktop contender since the late 90s. Symbian, like Mozilla, is merely converting from the frying pan of proprietary to fire of free, a strategy that has had limited success historically.
BSD & GPL: Different Sources for Different Horses
Betting Against the iPod.

The world seems to be collectively wagering against a success of the iPhone that would follow in the same pattern as the iPod, a wildly successful integrated platform that Apple never licensed to other hardware makers, yet grew into a franchise that has retained the gold medal among MP3 players with a 75 to 80% share of the market and a higher than average selling price, all while remaining more innovative than its contemporary hardware makers.
The notion that Apple could pull off the same trick with the iPhone seems to be regarded as lunacy, despite the fact that the only other smartphone platform that has been doing really well lately has been RIM's Blackberry, which is just as closed, restricted, integrated, and unlicensed to rivals as the iPhone.
Will RIM be able to hold the iPhone in check? Myth ten will take a look.
Did you like this article? Let me know. Comment here, in the Forum, or email me with your ideas.

Like reading RoughlyDrafted? Share articles with your friends, link from your blog, and subscribe to my podcast (oh wait, I have to fix that first). It's also cool to submit my articles to Digg, Reddit, or Slashdot where more people will see them. Consider making a small donation supporting this site. Thanks!