Myth 6: iPhone Developers will Flock to Android
October 2nd, 2008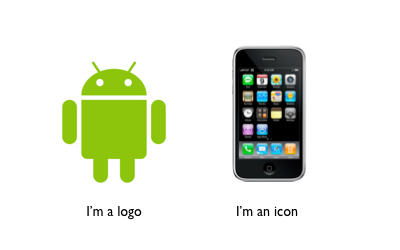 Daniel Eran Dilger
Continuing upon the five iPhone myths in the previous segment, another myth relates to idea of Apple losing its iPhone platform to Android as developers defect to Google's more open mobile platform. That's wrong, here's why.
iPhone Myths
Five More iPhone Myths
Myth 6: iPhone Developers will Flock to Android
Myth 7: iPhone Buyers will Flock to Android
Myth 8: iPhone will lose out to Steve Ballmer's Windows Mobile 7 in 2010
Myth 9: iPhone Unable to Penetrate Europe Due to Symbian Dominance.
6. iPhone developers will flock to Android
Tagging along with myths two and three, which complained that Apple's half dozen rejected iPhone apps will doom the App Store and that rivals should easily be able to offer a suitable alternative platform to take its place, myth six says specifically that iPhone developers will flock to Android the moment it begins to take off.
Of course, even in the minds of those who think this is likely, the possibility of this happening is still a ways off; as original Android phone, the T-Mobile G1's introduction was a hugely disappointing wake up call for everyone expecting an iPhone killer. The myth weavers hope that Android's other hardware partners will deliver something more impressive than HTC has in its first (albeit months overdue) attempt with the G1.
Add in Motorola, the company that couldn't sustain any interest in its horrific ROKR and boring RAZR line, and Samsung and LG, neither of which could manage to copy the iPhone in nearly two years of trying, and you end up with the sad realization that Android isn't going to single handedly turn brain dead mobile hardware into vibrant, innovative competitors to the iPhone. But Android was never intended to kill the iPhone; it set out to slay Windows Mobile.
Breakdown: Android G1, iPhone share little in common
Google's Android Market Guarantees Problems for Users
Google's Android Platform Faces Five Tough Obstacles
Why Competition Is Good For Strong Products.

Android will either successfully obliterate Windows Mobile, rival it for years as an intense competitor, or simply fizzle out in its efforts to sap and take down Microsoft as a free alternative mobile platform. Either way, this can only be good for the iPhone, as intense competition among iPhone alternatives will prevent an inferior platform from pushing Apple off of the smartphone stage with a dominant critical mass.
Recall that one major reason why Microsoft was able to rapidly marginalize Apple in the early 90s was that Windows faced no competition. That, ironically, was in large part Apple's own fault, due to the fact that Apple sued to stop development of HP's NewWave graphical environment and GEM/1 for the PC from Digital Research. Along with Windows 2.0 (which Apple also sued over), all three of these environments were terrible and vastly inferior to the Macintosh. Had Apple simply competed against them, none would have rose to ascendancy against the Macintosh.
However, by killing off Microsoft's competitors with legal threats and then failing to stop Windows (due the to fact that Apple itself had granted Microsoft a poorly phrased license to unspecified Macintosh inventions), Apple cultured Windows into a resistant strain of super bug that was then free to populate the DOS PC world without any competition.
Once Windows developed a critical mass on the PC, something nobody at the time though possible, Microsoft dumped its OS/2 partnership with IBM and then prevented IBM from entering the PC market, a trick it repeated against NeXT, Sun, BeOS, and every other attempt to rival Windows. That positioned Apple against one extremely powerful market rival, a position that made Apple's superior product irrelevant.
Apple's Billion Dollar Patent Bluster
Office Wars 3 – How Microsoft Got Its Office Monopoly
1990-1995: The Rise of Windows NT & Fall of OS/2
Why OS X is on the iPhone, but not the PC
Why Android Will Hold Back iPhone Threats

Imagine a world where Microsoft's software has to compete on technical merits rather than simply being carried by a swift current of market inertia. Actually, you don't have to imagine anything, because there are plenty of real world examples of how well the company does when presented with real competition, including Microsoft's poor showing in MP3 players and among mobile phones.
Android will obviously help keep Windows Mobile from attaining critical mass market power. At the same time, it will also push mobile WebKit browser development, likely with a focus on HTML 5 rather than Adobe Flash. Both impacts will be a boost to Apple, not the iPhone killer many had hoped for, as I described even before Android was officially released.
In addition to derailing Windows Mobile and likely doing nothing to promote Flash, Android will also drain the life from Java ME, a third possible threat to the iPhone. Android development is essentially Java development without any licensing fees for Sun. This will sap official Java ME development by providing a royalty free alternative that is more attractive than the problematic "write once, debug everywhere" mobile Java platform Sun has unsuccessfully worked to build out as a common denominator for mobile phones (despite Sun's success in collecting licensing revenues for its efforts).
Rather than killing the iPhone, Android appears poised to kill a variety of proprietary attempts to monopolize mobile phone development under a Windows licensing model, whether at an OS level like Windows Mobile or Symbian, or at a middleware level such as Flash, BREW, and Java. This will further weaken the inertia behind various efforts to push iPhone-hostle mobile development. But will it result in making Android a key iPhone competitor?
Android's Scant Threat to the iPhone

While bleeding the remaining life from mobile Java, Flash, and Windows Mobile, Android will have little impact on iPhone development. That's because developers are attracted to the iPhone for two main reasons: the first is money and the second is the easy to use, rapid development tools of the Cocoa Touch SDK. Android offers neither of these in the near term.
Android's developer tools are poorly documented and somewhat messy because nobody is really running the show. Google hopes to act as a conductor to orchestrate the contributed efforts of the open community, hardware makers such as HTC, Motorola, Samsung, and LG, and mobile partners such as T-Mobile, Sprint, NTT DoCoMo, and KDDI. The problem is that all of these groups have competing interests. None want to help out their rivals, and Google won't be able to make hard decisions or unpopular engineering choices that would best serve the platform because it has to answer to too many different members.
Look at the problems in Windows Mobile and you'll see a lot of the problems intrinsic to Android as a platform. Now consider that iPhone developers aren't abandoning the iPhone for Windows Mobile due to Microsoft's lack of restrictions relative to Apple, despite Windows Mobile currently having a larger installed base and, at least until recently, greater worldwide market share than Apple among smartphones.
Instead, Windows Mobile developers are rapidly abandoning that platform to investigate the iPhone market, where tens of millions of dollars in sales every month are attracting new development and the Cocoa Touch tools are retaining the interest of those new developers sick of a rewarmed Win32 on top of WinCE. Is Android going to turn things around by offering developers the "freedom" and lack of restrictions Windows Mobile already offers, albeit with no installed base and no existing share of the market? How ruthlessly absurd.
The Spectacular Failure of WinCE and Windows Mobile
Will Windows Mobile Play DOS to Apple's iPhone?
Will Google's Android Play DOS to Apple's iPhone?
Microsoft's Zune, Vista, and Windows Mobile 7 Strategy vs the iPhone
The Failure of Open.

Developers won't flock to Android before users do, outside of hobbyists and the free software advocates who aren't money motivated. However, these developers haven't done much to make Linux on the desktop a viable alternative to Windows over a decade of intense efforts. This same "homebrew" developer base also has done nothing to successfully promote various attempt to introduce "open" game consoles such as GamePark's, "open" mobile phones such as OpenMoko, "open" alternatives to Flash or Office or Exchange Server, "open" codecs such as FLAC or OGG, and so on.
There's certainly nothing wrong with trying, but to expect the open community to take over top selling integrated products with a solid "open" competitor rather than just offering another weak alternative that fails to make any real impact requires more than cheerleading and advocacy, it requires overturning apparent reality.
I have successfully argued against apparent realities on many occasions. I predicted crazy things like why Vista wouldn't storm the world stage in the manner of Windows 95, and that PlaysForSure subscriptions and later the Zune wouldn't put a dent in iPod sales. I predicted that Apple would parlay the sixth generation iPod into a smart messaging platform with both business and consumer applications. I predicted Apple would ignore the PC Gamer industry and target casual gaming. I predicted that Blu-ray would triumph over HD-DVD but that it wouldn't matter because consumers would largely ignore DRM discs for enhanced DVD and video downloads.
Windows 95 and Vista: Why 2007 Won't Be Like 1995
Myth 6: Microsoft's iPod Killer Myth
Strike 3: Why Zune will Bomb this Winter
Why Microsoft's Zune is Still Failing
Generation 6 iPods
Blu-ray vs HD-DVD in Next Generation Game Consoles
Why Low Def is the New HD
I predicted the failure of OpenMoko even with Sun's help, directed attention to the holes in market leader Symbian, pointed out the problems in Windows Mobile, described why Android wouldn't have the iPhone-killing impact Apple's critics were earnestly praying for, and laid out why Java ME and Flash Lite were marked for death. In each case, I explained why using facts rather than stating what I preferred to happen or simply making broadly generalized predictions that followed the current consensus.
Apple iPhone vs the FIC Neo1973 OpenMoko Linux Smartphone
Sun Tries to Jump on iPhone Bandwagon with jPhone
Origins: Why the iPhone is ARM, and isn't Symbian
Readers Write About Symbian, OS X and the iPhone
The iPhone Threat to Adobe, Microsoft, Sun, Real, BREW, Symbian
Anyone who can articulate why mobile developers will flock to Android are welcome to offer their ideas below in comments, but doing so convincingly will require more than bluster and hopeful idealism. Will a mass migration of iPhone users to Android help things? That's myth number seven, coming up next.
Myth 7: iPhone Buyers will Flock to Android
Did you like this article? Let me know. Comment here, in the Forum, or email me with your ideas.

Like reading RoughlyDrafted? Share articles with your friends, link from your blog, and subscribe to my podcast (oh wait, I have to fix that first). It's also cool to submit my articles to Digg, Reddit, or Slashdot where more people will see them. Consider making a small donation supporting this site. Thanks!