Five More iPhone Myths
October 1st, 2008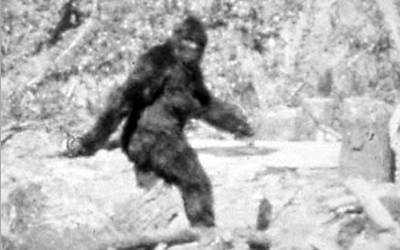 Daniel Eran Dilger
After a hard rumor rain, it's time to break out the myth mower and buzz down the noise to a lower threshold. Here's five myths of the iPhone that need a fierce clipping.
iPhone Myths
Five More iPhone Myths
Myth 6: iPhone Developers will Flock to Android
Myth 7: iPhone Buyers will Flock to Android
Myth 8: iPhone will lose out to Steve Ballmer's Windows Mobile 7 in 2010
Myth 9: iPhone Unable to Penetrate Europe Due to Symbian Dominance.
1. Verizon EVDO iPhone Just Around the Corner
Sorry, this isn't going to happen. For starters, we know AT&T has an exclusive contract in the US through 2011. Even if it didn't, or if Apple found some way to terminate the contract, offering an EVDO phone still wouldn't make much sense.
Why not? Right now, EVDO enjoys the title of the strongest 3G network in the US. The technology is the third generation mobile network associated with the Qualcomm CDMA2000 family. If Apple were aiming at where the puck was in 2007, an EVDO phone is where Apple would have aimed its stick on the ice.
However, Apple took the calculated risk of supporting UMTS, the third generation mobile network associated with the GSM family. Unlike GSM's second generation network, UMTS uses a similar transmission technology to Qualcomm's: W-CDMA. However, Qualcomm decided to bet its own proprietary version against the emerging UMTS standard in Japan and Europe, setting up the US with a divided landscape where 3G phones on the top four mobile networks can't interoperate.
For Apple to support CDMA2000/EVDO, it would need to double its engineering efforts (or halve its resources devoted to delivering UMTS support), only to gain access to markets in North America where it can already sell the iPhone. EVDO support is worthless in every other market worldwide. By the time Apple could deliver this, AT&T's UMTS service will have improved significantly, creating an expensive solution to a temporary problem that no longer exists.
UMTS service outside the US uses different radio frequencies, but the technology is the same. By investing in improvements to UMTS rather than spreading its resources around, Apple has efficiently targeted the largest possible market for the iPhone 3G.
The fact that there is no Verizon or Sprint version of the iPhone 3G makes the model more attractive to AT&T, resulting in both greater incentives for the company to co-market the phone with Apple, as well as leverage that allowed Apple the ability to manage sales and support for the iPhone itself, as well as mobile media and software sales through iTunes.
How AT&T Picked Up the iPhone: A Brief History of Mobiles
Inside iPhone 2.0 review series: the new iPhone 3G hardware

2. The App Store is Doomed Over 6 Canceled Apps

Apple has turned down a half dozen programs from the App Store, and a gaggle of pundits have decided this means dire consequences for Apple as developers flock to Android Market. In six months, they likely will have moved on to other subjects of panic. That's because Apple has things other mobile platforms lack: $40 million a month in capitalist incentives for developing software and nearly ten million iPhone users (along with lots of iPod touch users).
Android Market has a zero installed base, and its initial customers will overwhelmingly be people who don't buy software: Linux users, DIY hobbyists, and Windows Mobile defectors. Android as a platform has more than ten million units to catch up on, but the biggest problem is that those attracted to the platform won't be throwing down money to buy apps because they'll have no problem stealing them or simply contributing work as volunteers.
Cross the stillborn market for Windows Mobile software with the lack of any profit incentive for developing commercial software in the Linux desktop world, and you don't end up with a competitor to the iPhone App Store, but rather something that sounds as viable as the Amiga did in 1986 or the BeOS in 1996 or OpenMoko in 2006. How is it possible not to see this one coming? Successful platforms are build on profit incentives for third party developers, not interesting technology demos or promises of developer freedom.
The iPhone Store Impending Disaster Myth
Google's Android Platform Faces Five Tough Obstacles
Google's Android Market Guarantees Problems for Users
3 The App Store Proves That Anyone Can Sell Mobile Software
Android Market and the planned Windows Mobile Skymarket hope to take advantage of the efforts Apple pioneered in its implementation of the App Store. Certainly if Apple can roll it out, it must be a trivial undertaking that less experienced rivals will have no problem duplicating!
Alas, such reasoning didn't work for those trying to clone iTunes or offer an alternative. Recall the music market: AOL MusicNow, MTV URGE, Musicmatch Jukebox, Wal-Mart Music, Yahoo Music, and Microsoft's own MSN Music all failed under PlaysForSure, and even Amazon's MP3 sales trail iTunes in a very distant second place for online music purchases despite offering a wider selection at lower prices and lacking DRM.
In movies, Apple obliterated CinemaNow, Vongo, and Movielink, has skewered Vudu, and far outpaced Microsoft's own attempts to sell movies and TV. Amazon has similarly slipped into near irrelevance even with its TiVo partnership.
We're now supposed to believe that phone vendors and mobile service providers are going to outclass Apple's iTunes in mobile software sales? Android Market offers less revenues and fewer customers. Microsoft and Symbian are both rapidly slipping in market share, and haven't been able to successfully market software until now. They also both lack hardware profit incentives that would allow them to merchandize software at low prices.
T-Mobile plans to sell online software for all of its phones, which sounds great until you realize that the company represents several failed software platforms, from Windows Mobile to Sidekick to the lowest common denominator of Java ME. Who is going to get excited about new efforts to sell old junkware? Apple made mobile software sales look easy, but it wasn't, and it won't be for would be rivals.

Microsoft's Zune, Vista, and Windows Mobile 7 Strategy vs the iPhone
Microsoft plans "Skymarket" apps store for Windows Mobile 7 in 2009

4. iPhone Games Can't Compete
In Forbes, Brian Caulfield recently lamented, "When we suggested in June that Apple might be preparing to attack the handheld gaming market, bloggers freaked out." Imagine how I felt when I detailed three months earlier in March that the iPhone compared well against the Sony PSP and the Nintendo DS, and that Apple was clearly targeting the handheld game market.
Even by that time however, the idea of iPhone games was not controversial but glaringly obvious: Apple had already demonstrated big name titles in development. Half of the six titles shown off at the iPhone SDK announcement were games!
I'd been writing about Apple's mobile gaming efforts since mid 2006, when I presented why it was unlikely Apple would jump into the PC gaming market, but that casual gaming would offer the company a new avenue of business on the iPod. Since then, I consistently outlined the idea of how Apple would deliver mobile software through iTunes, creating a market for downloads that hadn't significantly existed before. Now that it's a reality, the criticism has died down considerably.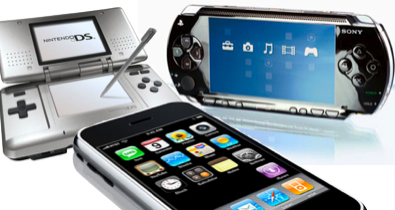 iPhone 2.0 SDK: Video Games to Rival Nintendo DS, Sony PSP
Apple's New Dual Processor Game Console
The Apple Video Game Development Myth
Mario V. Apple: On Like 'Donkey Kong' – Forbes.com

5 Steve Jobs Doesn't Like Video Games
Pundits always like to trot out the idea the Steve Jobs has no particular interest in video games, so Apple won't ever deliver video games. This is wrong for a couple of reasons. For starters, Jobs has also voiced a complete lack of interest in TV, contrasting passive TV watching with active computer use. Despite that, Apple now sells the vast majority of all TV downloads.

The main reason Apple hasn't rushed to battle Microsoft in the desktop PC gaming market is that Apple has finite resources, the gaming market has finite sales, and serious PC gaming titles have a short lifespan. Microsoft has also worked to monopolize the PC gaming market by tying development to its proprietary DirectX. While OpenGL is chiseling away at Microsoft's position, there is very little Apple can do to induce massive new games development efforts on the Mac.
The Mac platform offers game developers few incentives; Mac strong points, including an easier to use, better looking, and more consistent user interface, have no relevance to games that take over the screen and present their own interface. That's why Apple has aimed at getting EA to port its existing Windows games to the Mac using TransGaming's Cider, which maps Windows calls to the native system. Apple also supports installing Windows using BootCamp for native performance.
Getting games on the Mac is a difficult challenge given the vast resources Microsoft has to sponsor PC gaming. However, in the mobile area there are no existing successes. Nokia tried to taking on gaming with the sidetalkin' N-Gage, only to fail miserably. Apple redefined mobile phone gaming right from the start in the new SDK, bringing handheld console gaming to the iPhone and iPod touch.
The iPod touch pushes handheld gaming as a central marketing focus. Apple is quite obviously interested in gaming in markets where it has some chance to compete.
Inside iPhone 2.0: the new iPhone App Store
Inside iPhone 2.0: iPhone OS vs. other mobile platforms
Will Nokia Rescue Microsoft's Zune? Haha No.
Myth 6: iPhone Developers will Flock to Android
Did you like this article? Let me know. Comment here, in the Forum, or email me with your ideas.

Like reading RoughlyDrafted? Share articles with your friends, link from your blog, and subscribe to my podcast (oh wait, I have to fix that first). It's also cool to submit my articles to Digg, Reddit, or Slashdot where more people will see them. Consider making a small donation supporting this site. Thanks!