Why is Microsoft Buying Back $40 Billion of its Own Stock?
September 24th, 2008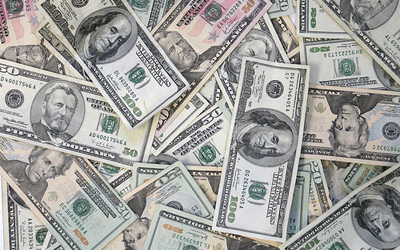 Daniel Eran Dilger.
Warren Buffett outlined one reason why Microsoft is spending another $40 billion buying back its stock over the next half decade (and why HP is also spending $8 billion to buy back its own stock). I'll outline another.
.
Warren Buffett on Rewarding Failure.
In a 2005 letter to shareholders of Berkshire Hathaway, Warren Buffett wrote:
Too often, executive compensation in the U.S. is ridiculously out of line with performance. That won't change, moreover, because the deck is stacked against investors when it comes to the CEO's pay. The upshot is that a mediocre-or-worse CEO – aided by his handpicked VP of human relations and a consultant from the ever-accommodating firm of Ratchet, Ratchet and Bingo – all too often receives gobs of money from an ill-designed compensation arrangement.

Take, for instance, ten year, fixed-price options (and who wouldn't?). If Fred Futile, CEO of Stagnant, Inc., receives a bundle of these – let's say enough to give him an option on 1% of the company – his self-interest is clear: He should skip dividends entirely and instead use all of the company's earnings to repurchase stock.

[…]

Getting fired can produce a particularly bountiful payday for a CEO. Indeed, he can "earn" more in that single day, while cleaning out his desk, than an American worker earns in a lifetime of cleaning toilets. Forget the old maxim about nothing succeeding like success: Today, in the executive suite, the all-too-prevalent rule is that nothing succeeds like failure.
http://www.berkshirehathaway.com/letters/2005ltr.pdf
And from a blog post by J. K. Wilson:
"In a nutshell, stock repurchases or 'buybacks' are just a way for corporations to pay executives and other employees at the stockholder's expense.
Hodar Market Report: What stock buybacks actually accomplish

Admitting Failure.

Spending your capital to buy back stock also indicates that you have no ideas for using that capital to build your business, and are instead converting it into value for shareholders, including executives and employees holding options (the opposite of diluting your stock by creating new shares).
Essentially, Microsoft is doing what Dell thought Apple should have done ten years ago: shut things down and give the money back to shareholders.
If Microsoft had any implementable ideas, it would be using that $40 billion to make more money, just like Apple has used its capital to rapidly expand its business while earning more cash on hand. Apple isn't buying back its stock because it thinks it can make more for investors building new business than it can by simply giving the money back.
But Microsoft Still Has Market Share!

Critics who can find no problems with Microsoft's record earnings and its dominance of Gartner's market share reports have fallen for the market share myth. Linux, Apple and Microsoft aren't companies selling competing widgets. Apple sells PCs that don't have Microsoft's OEM software on them, while Linux is used as an alternative to Microsoft's software. Rather than directly competing for "sales," Apple and Linux both serve to compete with Microsoft for attention (development) and air supply.
Comparing "market share," particularly when talking about Linux, which isn't even sold, is absurd. One might as well be describing a man in a sealed room with a fire burning in one corner as safe because the fire only consumes a very small portion of the the room's "cubic inch share." The real problem is that it is eating up the room's oxygen and putting out toxins.
Microsoft has worked well with a monopoly over the PC OS and software markets. But with competition from non-Windows PCs (both Macs and Acer/Dells running Linux) and from alternative server software (open source servers, which power more web servers than Windows Server), Microsoft is now finding its air supply getting cut off while its proprietary business model is poisoned by the insidiously opportunistic spread of open source. That's why Microsoft calls it a "cancer."
Microsoft's Unwinnable War on Linux and Open Source
The Beginning of the End.

Microsoft is still making loads of money, but Windows has hit a brick wall with Vista, its consumer products have all tanked and are losing loads of money, and competition is just barely getting started.
Apple is growing 10x faster than the PC market in general, and the top PC makers (HP, Dell, Acer) are all actively working to find new ways to use Linux or develop their own OS in imitation of Apple. Even if Windows 7 turned out to be a good product in 2010, it wouldn't matter, because nobody wants to pay for a PC OS anymore.
Microsoft is fundamentally screwed. The worst part is that it is not taking any effective stabs at building a new model or innovating itself out of crisis. Shifts happen all the time. If big companies can't adapt, they die, and Microsoft isn't proving it can adapt. It's merely reacting with stock buybacks and imitative advertising (including its $300 million ads that primarily draw attention to Apple's brand.)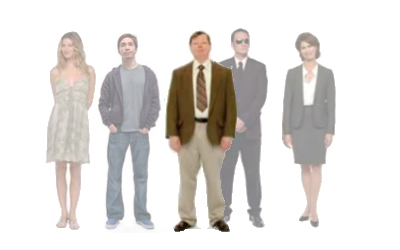 Microsoft's "I'm a PC" Millions Actually Promoting the Mac
Imagine Steve Jobs for President

Did you like this article? Let me know. Comment here, in the Forum, or email me with your ideas.

Like reading RoughlyDrafted? Share articles with your friends, link from your blog, and subscribe to my podcast (oh wait, I have to fix that first). It's also cool to submit my articles to Digg, Reddit, or Slashdot where more people will see them. Consider making a small donation supporting this site. Thanks!