What Republicans Say about McCain-Palin
September 19th, 2008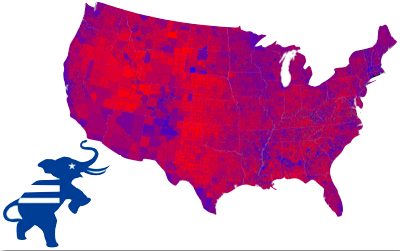 Daniel Eran Dilger
When I point out facts that some people find objectionable, they typically respond by calling me a one-sided partisan with a limited perspective. To offer some balance in perspective, here's a look at what prominent Republicans and conservative thinkers have to say about Barak Obama and the John McCain/Sarah Palin campaign.
.
Senior Republican Senator Chuck Hagel on Palin
Chuck Hagel, a senior member of the Senate Foreign Relations Committee, supported McCain in 2000, but has declined to endorse him this year. The difference is due to Hagel's opposed to the war in Iraq. He has also voiced serious criticism of McCain's choice of running mate in Palin.
Hagel told the Omaha World-Herald, "I think it's a stretch to, in any way, to say that she's got the experience to be president of the United States."
"I think they ought to be just honest about it and stop the nonsense about, 'I look out my window and I see Russia and so therefore I know something about Russia'," Hagel said. "That kind of thing is insulting to the American people."
Top Republican says Palin unready

Republican Representative Wayne Gilchrest

Wayne Gilchrest supported the McCain-Feingold Campaign Finance Reform Act, but like Hagel, is opposed to continued war in Iraq.
After serving in the House for nearly two decades, Gilchrest announced on Maryland WYPR radio, "My perspective is that the ticket is Mr. Obama and Mr. Biden that they have the breadth of experience, I think they are prudent, they are knowledgeable. We just can't use four more years of the same kind of policy that's somewhat hazardous, which leads to recklessness."
Republican congressman endorses Obama
Republican Representative Ron Paul
When asked by Phil Gramm to endorse McCain, Ron Paul replied, "I can't endorse somebody that disagrees with me on all the major issues — on the federal reserve system, on spending and taxes, and No Child Left Behind, and McCain-Feingold, and foreign policy especially. I mean I could never support somebody who thinks that its funny to say "bomb, bomb, bomb Iran." That to me is not somebody I could endorse ever."
Gramm Asks Ron Paul To Endorse McCain, But Paul Says No
Republican Former Representative Jim Leach
"From my perspective, this is simply not a time for politics as usual," said Jim Leach, who represented eastern Iowa for three decades until 2006 and was one of only six House Republicans to presciently oppose the war in Iraq. "The case for inspiring, new political leadership and a social ethic has seldom been more self-evident."
"Barack Obama's platform is a call for change. But the change that he is so gracefully articulating is more renewal than departure. While a break from the ideological policies of the moment, it is rooted in very old American values that are as much a part of the Republican as the Democratic tradition. There's an emphasis on individual rights, fairness and balance at home, and progressive internationalism."
Republican Former Mayor of New York Ed Koch
Koch endorsed Bush in 2004, presenting him as better equipped to combat international terrorism than candidate John Kerry. In this election, Koch is endorsing Obama, noting that, "Protecting and defending the U.S. means more than defending us from foreign attacks."
An AP report cited his concerns including civil liberties, abortion rights, gay rights and access to health insurance. Koch said he is particularly troubled by Palin's record in those areas.
He called Palin a "plucky, exciting candidate" but also said, "She scares the hell out of me," and that the country would be safer in the hands of Obama/Biden than McCain/Palin.
Koch says Palin "scares" him, endorses Obama ticket
Republican Former Mayor of Los Angeles Richard Riordan

Riordan recently endorsed Obama saying, "I think he's a much more open person. He's young, he has more energy, more electricity."
On McCain, Riordan said, "When I was mayor I had dealings with McCain where I didn't respect him."

Former L.A. Mayor crosses party lines, endorses Obama

Republican Mayor of Fairbanks North Star Borough, Jim Whitaker

"My goal is to let Republicans have a clear understanding that their right to vote should not be restricted by any party affiliation," Whitaker said.

He described Obama as having a stronger "intellectual capacity" and a greater ability to manifest it compared to McCain.

Mayor Whitaker endorses Obama
Conservative Thinker Larry Hunter
"I'm a lifelong Republican – a supply-side conservative," wrote Larry Hunter. "I worked in the Reagan White House. I was the chief economist at the U.S. Chamber of Commerce for five years. In 1994, I helped write the Republican Contract with America. I served on Bob Dole's presidential campaign team and was chief economist for Jack Kemp's Empower America. This November, I'm voting for Barack Obama."
"How could I support a candidate with a domestic policy platform that's antithetical to almost everything I believe in? The answer is simple: Unjustified war and unconstitutional abridgment of individual rights vs. ill-conceived tax and economic policies – this is the difference between venial and mortal sins."
"Taxes, economic policy and health care reform matter, of course. But how we extract ourselves from the bloody boondoggle in Iraq, how we avoid getting into a war with Iran and how we preserve our individual rights while dealing with real foreign threats – these are of greater importance."
"I suspect Obama is more free-market friendly than he lets on. He taught at the University of Chicago, a hotbed of right-of-center thought. His economic advisers, notably Austan Goolsbee, recognize that ordinary citizens stand to gain more from open markets than from government meddling. That's got to rub off."
"Overall, based on his embrace of centrist advisers and policies, it seems likely that Obama will turn out to be in the mold of John Kennedy – who was fond of noting that "a rising tide lifts all boats." Over the last few decades, economic growth has made Americans at every income level better off. For all his borderline pessimistic rhetoric, Obama knows this. And I believe he is savvy enough to realize that the real threat to middle-class families and the poor – an economic undertow that drags everyone down – cannot be counteracted by an activist government."
"These past eight years, we have spent over a trillion dollars on foreign soil – and lost countless lives – and done what I consider irreparable damage to our Constitution. If economic damage from well-intentioned but misbegotten Obama economic schemes is the ransom we must pay him to clean up this foreign policy mess, then so be it. It's not nearly as costly as enduring four more years of what we suffered the last eight years."
I'm a lifelong conservative activist and I'm backing Barack Obama

Conservative Thinker Wick Alllison
Wick Allison of D Magazine and the publisher of National Review in early 90s, recently wrote that "Barack Obama strikes a chord with me like no political figure since Ronald Reagan."
Allison wrote that conservatism is "a recognition of the fallibility of man and of man's institutions. Conservatives respect the past […]; it gives the benefit of the doubt to customs and laws tried and tested in the crucible of time."
"Liberalism," Allison contrasts, "always seemed to me to be a system of 'oughts.' We ought to do this or that because it's the right thing to do, regardless of whether it works or not. It is a doctrine based on intentions, not results, on feeling good rather than doing good."
"But today," Allison continued, "it is so-called conservatives who are cemented to political programs when they clearly don't work. The Bush tax cuts—a solution for which there was no real problem and which he refused to end even when the nation went to war—led to huge deficit spending and a $3 trillion growth in the federal debt. Facing this, John McCain pumps his 'conservative' credentials by proposing even bigger tax cuts. Meanwhile, a movement that once fought for limited government has presided over the greatest growth of government in our history. That is not conservatism; it is profligacy using conservatism as a mask."
"This kind of conservatism, which is not conservative at all, has produced financial mismanagement, the waste of human lives, the loss of moral authority, and the wreckage of our economy that McCain now threatens to make worse."

"As a cause, conservatism may be dead," Allison wrote, "But as a stance, as a way of making judgments in a complex and difficult world, I believe it is very much alive in the instincts and predispositions of a liberal named Barack Obama."
A Conservative for Obama | D Magazine
Republican Talker Bill O'Reilly
On his radio show on Wednesday, O'Reilly stated, "More economic chaos today. Don't panic, it'll flip around. But this is the end of PResident Bush's legacy. He's done. He's through. He will now go down in history … as an ineffectual leader," O'Reilly stated, "and I'll tell you the reason why, it's poor leadership on his part. And the people that he picked to run certain things have been disastrous. And no leadership and now Americans are getting hurt."
Given the McCain is pushing the same economic strategies as Bush, and that McCain has picked a "disastrous" person as his running mate, this doesn't bode well for the McCain campaign either.
Think Progress » O'Reilly: The current 'economic chaos…is the end of President Bush's legacy.'
Other Republicans for Obama

"Tom Bernstein went to Yale University with Bush and co-owned the Texas Rangers baseball team with him. In 2004 he donated the maximum $2,000 to the president's reelection campaign and gave $50,000 to the Republican National Committee. This year he is switching his support to Obama. He is one of many former Bush admirers who find the Democrat newcomer appealing."
"Matthew Dowd, Bush's chief campaign strategist in 2004, announced last month that he was disillusioned with the war in Iraq and the president's 'my way or the highway' style of leadership – the first member of Bush's inner circle to denounce the leader's performance in office."
"Disagreements on the war have not stopped John Martin, a Navy reservist and founder of the website Republicans for Obama, from supporting the antiwar senator. He joined the military after the Iraq war and is about to be deployed to Afghanistan.
"I disagree with Obama on the war but I don't think it is a test of his patriotism," Martin says. "Obama has a message of hope for the country."
Republicans defect to the Obama camp – Times Online
Republicans for Obama
Why Republicans Like Obama
Other articles on current events:
Imagine Steve Jobs for President
The Big Fannie Mae & Freddie Mac Attack
Osama Bin Laden's Dream of US Economic Collapse
You Know the Drill?
Ten Striking Parallels Between Microsoft and John McCain
Obama's Apple, McCain's Microsoft: the Politics of Tech
Did you like this article? Let me know. Comment here, in the Forum, or email me with your ideas.

Like reading RoughlyDrafted? Share articles with your friends, link from your blog, and subscribe to my podcast (oh wait, I have to fix that first). It's also cool to submit my articles to Digg, Reddit, or Slashdot where more people will see them. Consider making a small donation supporting this site. Thanks!