Paul Thurrott calls Apple "the Bad Guys" of Microsoft's $300 Million Ads
September 8th, 2008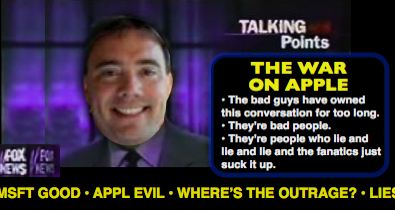 Daniel Eran Dilger
While praising Microsoft's new $300 million ad campaign, Paul Thurrott, a Windows Enthusiast who regularly complains about any criticism of Microsoft's questionable business practices and its shoddy product quality and who portrays himself as an unbiased user of Apple products to court the favor of his readers, has called Apple "the bad guys" in exposing Vista's flaws.
Microsoft $300 Million Ads
Microsoft's Mojave Attempts to Wet Vista's Desert
Microsoft's Mojave Experiment Exposes Serious Vista Problems
Paul Thurrott calls Apple "the Bad Guys" of Microsoft's $300 Million Ads
Gates, Seinfeld and the $300 Million Ad to Nowhere
Microsoft's $300 million ad campaign tumbles with new PC ads
Microsoft's "Windows vs Walls" Ad Tries to Think Different, Fails
Microsoft's "I'm a PC" Millions Actually Promoting the Mac
.
Thurrott was commenting on an email from Microsoft's senior vice president Bill Veghte to the company's employees, introducing its new $300 million ad campaign to "reintroduce Microsoft to viewers."

"I'm glad Microsoft is finally telling its own story," Thurrott wrote. "The bad guys have owned this conversation for too long."

Who Are The Bad Guys?
Was Thurrott addressing the US Department of Justice, who convinced the US District Court to convict Microsoft as a monopolist obstructing competition? Was he defending Microsoft from "bad guy" complaints raised by a number of US states which successfully presented a case that the company was cheating customers? Were the "bad guys" European Union regulators who insisted Microsoft not use Windows as a way to force PC makers to bundle Windows Media Player? Or how about Iowa, which sued Microsoft for falsely advertising that PCs that could not really not run Vista were "Vista capable"?
No, the "bad guys" were Apple and its users, which Thurrott also referred to as the "iCabal." A cabal is a sinister secret society. Wikipedia says the word's usage "carries strong connotations of shadowy corners, back rooms and insidious influence; a cabal is more evil and selective than, say, a faction, which is simply selfish. Because of this negative connotation, few organizations use the term to refer to themselves or their internal subdivisions."
Wikipedia also noted that Lawrence Wilkerson, US Secretary of State Colin Powell's chief of staff, "claimed the Bush administration's foreign policy is run by a "Cheney-Rumsfeld cabal," implying a sinister intent." Why is Thurrott portraying Apple and Mac users an evil shadowy group using intrigue to assert an insidious influence over the rest of the world?
WWDC Secrets Paul Thurrott Hopes You Miss
Paul Thurrott's Merciless Attack on Artie MacStrawman
Good Guys vs Bad Guys.

Thurrott is attacking Apple and Mac users ("They're bad people," he wrote, "They're people who lie and lie and lie, and the fanatics just suck it up.") because Apple's "Get a Mac" ads have played on the fact that Windows Vista is plagued with problems from being slow to not working with a lot of users' existing hardware and software to not delivering the same level of real world security for users as Mac OS X Leopard.
However, Apple's ads reference problems that users and even many Microsoft-supporting reviewers have regularly noted. Does it make one a "bad person" to point out the truth, even when the truth isn't flattering?
Is Steve Ballmer a "bad person" for saying Apple's market share is less than Microsoft's, or is it only really bad when he lies about Zune market share or misrepresents Windows Mobile's market share as being far higher than it ever was or will be?
Market Share Myth 2007: iPod vs Zune and Mac vs PC
Canalys, Symbian: Apple iPhone Already Leads Windows Mobile in US Market Share, Q3 2007
Thuggery Skulduggery Crock.
The real secret behind-the-scenes maneuvering in the tech world comes from Microsoft, which has ghost written a blizzard of white papers and surveys that attempt to point out that users are simply wrong and that Vista's problems are the fault of those pointing them out, and that free software costs more than expensive software, and that Vista PCs with a reduced security crisis are less vulnerable than Macs with no security crisis.
Microsoft sure played up the idea that some security outfits have counted "more vulnerabilities" in Leopard than Vista, without noting that Leopard's counts include large libraries of open source software while Vista's counts not only exclude a tally of vulnerabilities related to Microsoft's equivalent code, but that vulnerability discovery in Windows is also constrained by Microsoft's closed development model. Researchers have greater access to discover flaws the iPhone's OS software than to Windows' code. Don't "bad guys" present false facts that contradict reality in an effort to hide the truth?
Mac Shot First: 10 Reasons Why CanSecWest Targets Apple
The Mojave Experiment similarly denied the Vista holocaust by presenting that users who had heard of Vista's problems could be hoodwinked into thinking that Vista was actually great just by being given a brief, controlled demonstration that carefully avoided any performance comparisons with other operating systems and any exposure to the wide variety of PC hardware and software that Vista can't properly support. Does Microsoft's capacity to temporarily fool users into thinking that there's not any problems with its products mean there are no problems, or does it just make the company look bad?
Microsoft's Mojave Attempts to Wet Vista's Desert
Microsoft's Mojave Experiment Exposes Serious Vista Problems
If Mojave's false pretense sounds like "bad guy" behavior, it's nothing in comparison to the astroturf (fake grassroots populist efforts) Microsoft paid Ralph Reed to orchestrate during the monopoly trial, where supposedly upset citizens, some of whom were actually dead, filed complaints with the DoJ on Microsoft's behalf.
And what about the professional looking woman that Microsoft presented as a real life "Mac to PC convert," only to later admit that the "person" had been constructed by professionally written ad copy paired with stock photography?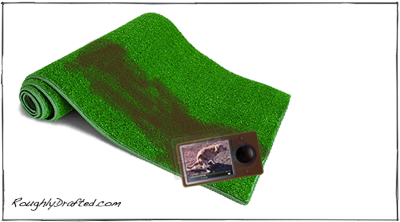 iPod vs Zune: Microsoft's Slippery Astroturf
Microsoft is also tasked with ensuring that all of the Wikipedia articles related to its products are stripped of significant criticism and any pestilent, unflattering facts. While Apple product pages are dominated by a discussion of petty or imagined criticisms, Microsoft's have frequently spun serious criticism off into separate articles that Microsoft's Wikipedians do their best to hide.
The judge presiding over the monopoly trial wrote that Microsoft's executives "proved, time and time again, to be inaccurate, misleading, evasive, and transparently false. […] Microsoft is a company with an institutional disdain for both the truth and for rules of law that lesser entities must respect. It is also a company whose senior management is not averse to offering specious testimony to support spurious defenses to claims of its wrongdoing."
Minnesota Attorney General Mike Hatch called Microsoft's astroturf campaign "sleazy," saying, "This is not a company that appears to be bothered by ethical boundaries."
Thurrott's Fiery Campaign Against Apple.
Clearly, Thurrott's task of portraying Microsoft as good and Apple as evil is not an easy one. A lot of desperate reaching is required, as is a lot of selective omission of facts.
Thurrott has recently complained mightily that Apple's MobileMe does not support syncing with Vista's Windows Calendar (which also unsupported by Microsoft's own Windows Mobile devices), demanded that Apple somehow fix problems in Outlook and Exchange Server that affect iPhone users (issues only Microsoft can fix), and at one point said that Apple's share of the market with the iPod was only 14% while talking about the Zune having around 10% (of different markets of course; the iPod was thrown in with every phone on Earth that could play MP3s, while the Zune was only compared against US models of identical capacity).
However, I could find no comment from Thurrott discussing the fact that Microsoft deceptively changed its RAM reporting starting with Windows XP SP2 (and including Vista) to only show the amount of RAM installed, rather than the amount of usable RAM (colluding with PC makers to hide their fraudulent efforts to sell PC users RAM that Windows can't even use). I also failed to find any mention of Thurrott calling Microsoft to task for its refusal to support most of its products on the Mac or Linux platforms.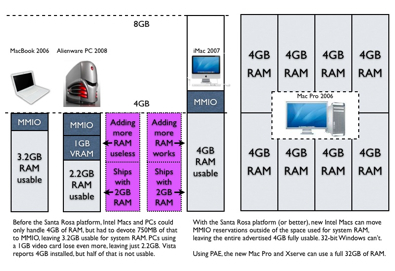 Road to Mac OS X Snow Leopard: 64-bits, Santa Rosa, and the great PC swindle
Why all the hypocrisy, false comparisons, scapegoating, statistical fallacy, incomplete stories, emotionalist rhetoric, and the overall unhealthy preoccupation with Apple that makes "Apple" and "iPhone" the same size in his Windows blog tag cloud as "Vista" and "Xbox 360" and far larger than more embarrassing topics such as "Zune," "Windows Media," "Windows Mobile," and "x64"?
If Thurrott has so much indignation about "people who lie and lie and lie," why is he so dishonest and false in his own efforts to advocate Windows, efforts which regularly drip with clearly intentional misinformation and are frequently presented online without any comment mechanism for readers to dispute them?
Thurrott certainly has the right to dislike and criticize Apple, but why does he also present himself as a satisfied Apple customer, a long time subscriber to .Mac/MobileMe, and someone who switched from WMP to iTunes and from Windows Mobile to the iPhone if Apple is supposedly so Evil?
This kind of jaw dropping hypocrisy is like Sarah Palin talking about 'standing up against earmarks' after claiming $27 million for her town of 7,000 people and then presiding over $197.8 million of earmarks in two years as Alaska's governor. If you like earmarks, be proud of it, but don't lie and say you don't when the record makes it clear you do.
Thurrott portrays a critical need to stop Apple's supposedly nefarious plot to encourage users to upgrade to a modern operating system running on higher quality hardware. Why? Can't the market properly decide what to vote for with its dollars without Thurrott's desperate attempts the spin attention away from the truth?
Next: Gates, Seinfeld and the $300 Million Ad to Nowhere.
Did you like this article? Let me know. Comment here, in the Forum, or email me with your ideas.

Like reading RoughlyDrafted? Share articles with your friends, link from your blog, and subscribe to my podcast (oh wait, I have to fix that first). It's also cool to submit my articles to Digg, Reddit, or Slashdot where more people will see them. Consider making a small donation supporting this site. Thanks!