Posts from —
August 2008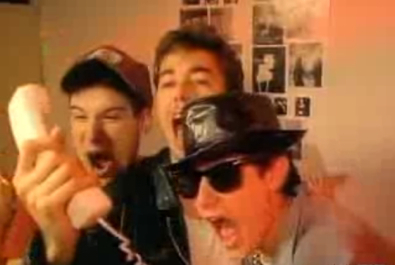 Prince McLean, AppleInsider
Apple's iPhone 3G is exciting more than just tech-savvy consumers wanting to play with the latest gadget. Worldwide, mobile service providers are fighting tooth and nail for the right to sell the new iPhone because of its ability to attract new customers and sell them on data service plans, which providers have previously found to be a difficult sell.
Telecoms fight for the right to party with iPhone 3G
[Read more →]
August 2, 2008 2 Comments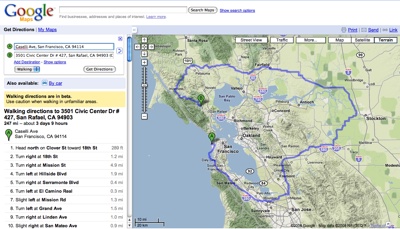 Daniel Eran Dilger
Okay folks, I know I need to get back to writing my essays on technology, but I had to post this because I split my sides while taking a look at Google's latest beta project: walking directions within Google Maps.
August 1, 2008 12 Comments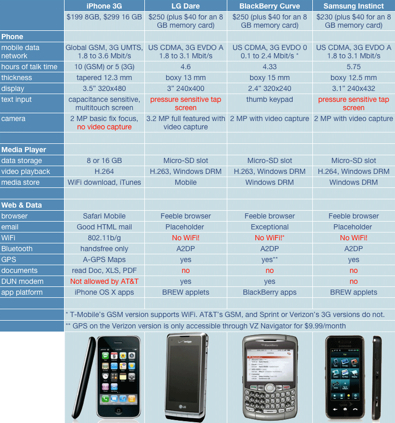 As detailed in the previous segment introducing its hardware features, the second generation iPhone 3G catches up with two of the largest competitive features offered by other higher-end smartphones: faster 3G network access and GPS. Here's a look at how Apple's smartphone compares in other areas, as well as how it stacks up against the original iPhone.
Inside iPhone 2.0: the new iPhone 3G Hardware
Inside iPhone 2.0: iPhone 3G vs. other smartphones
Inside iPhone 2.0: the new iPhone 3G Software
Inside iPhone 2.0: iPhone OS vs. other mobile platforms
Inside iPhone 2.0: the new iPhone App Store
Inside iPhone 2.0: MobileMe Push Messaging
Inside iPhone 2.0: iPhone 3G vs. other smartphones
[Read more →]
August 1, 2008 6 Comments