Microsoft's Mojave Experiment Exposes Serious Vista Problems
August 15th, 2008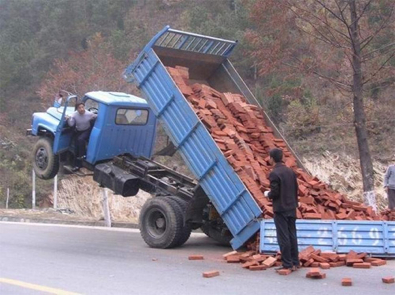 Daniel Eran Dilger
In its enthusiastic efforts to sweep Vista's problems under the rug using theatrical demonstrations on trick props, the Microsoft's Mojave Experiment also unintentionally exposes some other embarrassments and technical deficiencies related to the "new" operating system now nearly halfway through its expected lifespan.
Microsoft $300 Million Ads
Microsoft's Mojave Attempts to Wet Vista's Desert
Microsoft's Mojave Experiment Exposes Serious Vista Problems
Paul Thurrott calls Apple "the Bad Guys" of Microsoft's $300 Million Ads
Gates, Seinfeld and the $300 Million Ad to Nowhere
Microsoft's $300 million ad campaign tumbles with new PC ads
Microsoft's "Windows vs Walls" Ad Tries to Think Different, Fails
Microsoft's "I'm a PC" Millions Actually Promoting the Mac
Microsoft's Mojave Attempts to Wet Vista's Desert

Let Sleeping Dogs Lie!
Microsoft bragged that 83% and 89% of Vista users in a separate study would recommend it to others or expressed satisfaction with it (respectively), but it then has to point out that nearly half of those were actually only "somewhat likely" to recommend it and more than half were only "somewhat satisfied" with their experience.
In contrast, most consumer satisfaction ratings, such as ChangeWave's smartphone comparisons, only present "very satisfied" users. In a competitive market, users who were only "somewhat satisfied" would be very likely to move on to something else. The iPhone has "very satisfied" 79% of its users in that independent study. But Vista has only "very satisfied" 43% of users in Microsoft's own study, a ranking that compares to the feedback ChangeWave got back on the dreadful smartphones from LG and Sanyo. That's not saying much.
On its "Windows Vista: Look how far we've come" page (I am not making this up), Microsoft notes that Vista runs 98 of the top 100 consumer applications. Assuming that Microsoft didn't figure in any Mac-only apps, that means two top sellers still can't run on Vista nearly two years after its launch. Maybe that isn't something to brag about either.
Look, It Toots Its Own Horn.
"When Windows Vista debuted in January 2007," Microsoft notes, "we declared it the best operating system we had ever made." This reminds me of the toddler diapers commercial where the kids sing "I can pull them off an on! Mommy, wow, I'm a big kid now." Good job patting yourself on the back, Microsoft. Well done.
But what was everyone else saying? "'Windows Vista is beautiful,' The New York Times raved," the site points out, omitting the fact that the Times' review was actually titled "Vista Wins on Looks. As for Lacks …" and began by observing, "Microsoft's description, which you'll soon be seeing in millions of dollars' worth of advertising, is 'Clear, Confident, Connected.' But a more truthful motto would be 'Looks, Locks, Lacks.'"
The supposedly "raving" review also noted that the user interface in "Vista has something of a multiple-personality disorder," noted "some jaw-dropping misfires," "some useful XP features have simply been removed," and concluded "that's not to say, however, that Vista is worth standing in line for on Jan. 30," before asking "Is it too little, too late?"
Windows Vista: Look how far we've come
And Shut Up About Security, You're Only Making Things Worse.
Microsoft also works hard to advertise Vista's stronger security, a notable improvement. The company says, "Windows Vista has fewer than half the security vulnerabilities of Windows XP," but that claim relates directly to the fact that Microsoft itself releases the majority of vulnerability reports for its products because the open source community doesn't have the same access to discover and publicize its weaknesses as Linux, Mac OS X, or other products making use of open source code. Microsoft's Vista vulnerability count is therefore about as useful as China's reports on its own human rights violations.
However, it also notes that Vista is "60% less likely to be infected by spyware or malware than Windows XP SP2." That's great, but Windows XP SP2 isn't exactly known to be bulletproof. It's hard to find a Windows PC that isn't dripping with spyware and malware, so only being a little better than half as infected is bad news for Vista, not something to advertise. "Come to Beijing, where you're now 60% less likely to be persecuted for your beliefs, run over by a tank, or die from pollution!"
Of course, Microsoft also takes a disingenuous potshot at Apple by saying, "in early 2008, Windows Vista was shown to have 89% fewer vulnerabilities than MacOS X 10.5, making it the most secure Windows release to date." That non sequitur also fails to point out that Vista was a year old at that point, while Leopard had just been released.
But even more damning is that that factoid was sourced from a Microsoft employee's blog, who posted the vulnerability count figures without any context, and without disclosing the fact that "Mac OS X vulnerabilities," just like the cited "Linux vulnerabilities," include every flaw found in their bundled open source libraries and servers, regardless of whether these are turned on by default or exposed to users at all. Microsoft does not bundle in counts for flaws found in its equivalent software libraries, and typically even excludes flaws discovered in Internet Explorer and Java.
While pundits like to talk a lot about vulnerability counts, they never qualify what those numbers actually represent. For example, does it have any impact on security overall to find that throughout the last year:
for Mac OS X:
• 16% of the listed vulnerabilities threatened the potential for system access
• 10% threatened to expose sensitive data or system info
• the largest amount, 29%, were only denial of service attacks
while under Windows Vista:
• 43% of the vulnerabilities threatened to provide to system access
• 24% threatened to expose sensitive data or system info
• only 5% were limited to threatening a denial of service attack
Microsoft has to lie through its teeth to suggest that Leopard has greater security issues that Vista, despite having just admitted that Vista is only 60% less likely to be infected than a Windows XP machine. How many Mac OS X machines have malware or adware infections? There are simply no credible threats of malware infection on the Mac, and no amount of countable vulnerabilities in Java, Perl, or OpenSSL have changed that this last year during which researchers on Microsoft's payroll were blogging about misleading vulnerability counts on the Mac.
The last time we looked at vulnerability numerology for December 2007, it turned out that over third of the Mac OS X flaws that Secunia had tallied up were actually blank placeholders or duplicates. A quarter of the reminder were related to Sun's Java SDK or JRE, which few users touch, and which Microsoft does not include in its own counts for Vista.
There were actually half as many flaws in Apple's own Leopard code as there were in Vista's, which really means that Microsoft hasn't delivered some breakthrough in security that has launched Vista to a lofty new position of safety, but only that it is significantly better than Windows XP, but not better enough to get users to spring for an expensive upgrade, accept the performance hit, and buy a bunch of new hardware and software.
Conversely, the virus, malware, adware, and spyware plague on Windows has motivated many PC users to move to Macs. Microsoft is upset that Apple is advertising this fact, but before Microsoft complains about Apple telling the truth, Microsoft should really stop lying about Mac security and vulnerability counts, because that kind of blatantly dishonest hypocrisy doesn't help its case at all.
Vista vs Mac OS X Security: Why George Ou's ZDNet Vulnerability Numerology is Absurd
Microsoft's Black Kettle.
It is comical that Windows enthusiasts try to suggest that the runaway success of the iPod and iPhone is primarily due to Apple's marketing. Microsoft has blown out hundreds of millions of dollars to flog Vista, but it has flopped because it delivers too little advantages at a high price in terms of compatibility, performance, and of course that arrogantly high retail price tag.
Microsoft has only backhandedly acknowledged Apple's success with the Mac, iPod, and iPhone in its statements to investors, warning them that it would have to give up profits in order to try to match Apple's business model. Microsoft's business teeters upon its ability to prevent competition in the markets it operates in. Now that the company is facing a credible competitor to the future of Windows from Apple's Macintosh, it must now start delivering upon its promises and actually ship products people want.
However, Microsoft is still stuck with Vista until it can release Windows 7 in 2010, likely alongside Windows Mobile 7, its first attempt to copy the iPhone. Apple's current rampage across the PC, MP3 player, smartphone, and mobile Internet device markets demands a stronger response than just rolling out a plan to show up years late to the party.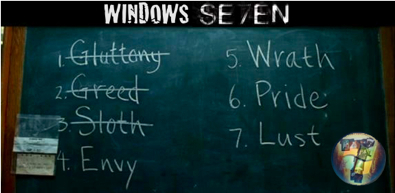 Windows Vista, 7, and Singularity: The New Copland, Gershwin, Taligent
Microsoft's Zune, Vista, and Windows Mobile 7 Strategy vs the iPhone
Over the last decade, Microsoft has been content to collect licensing money for warmed up old code without regard for security or features. No amount of Mojave marketing tricks can disguise the problem that the company shipped an Edsel with Vista: a product it arrogantly assumed the market would buy simply because it was Microsoft pushing it out. Let's see how well the company does with some friendly competition.
Did you like this article? Let me know. Comment here, in the Forum, or email me with your ideas.
Like reading RoughlyDrafted? Share articles with your friends, link from your blog, and subscribe to my podcast (oh wait, I have to fix that first). It's also cool to submit my articles to Digg, Reddit, or Slashdot where more people will see them. Consider making a small donation supporting this site. Thanks!