Jean-Louis Gassée Returns from Obscurity… to Talk About MobileMe
August 13th, 2008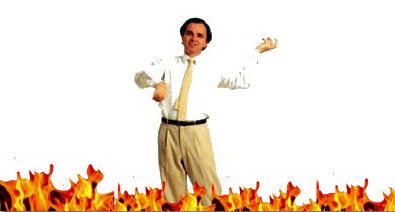 Daniel Eran Dilger
MobileMe has attracted more vulture critics than Apple TV, the last product Apple launched without immediately earning billions of dollars from it. Joining the frothing dogpile of critics who can't get in enough edgewise on the bumpy rollout of MobileMe is none other than Jean-Louis Gassée. Who? Oh yes, him.
The Infamous JLG.
In the early 80s, Gassée was the manager of Apple France. John Sculley brought him to Cupertino to replace Steve Jobs in 1985 after wrestling away control of the company that Jobs had founded with Steve Wozniak a decade earlier in 1976.
Sculley and Gassée then took the phenomenally successful Apple empire of the mid 80s, crafted from the idealistic, early 20-something visions of Jobs the marketer and Wozniak the technical genius, and pointed it toward the ground, sending the company into a frightful trajectory that nearly resulted in its complete destruction within the next ten years.
While much of Apple's early 90s failure can be pinned on "I Was A Terrible Manager" Sculley, Gassée contributed his own fingerprints of disaster. It was Gassée who ridiculed Jobs' strategy for marketing "the Macintosh Office" to businesses, referring to it as "the Mac orifice." Gassée also refused to license Apple's technology or to partner with vendors to expand the Mac experience outside of Apple's niche markets.
The Gassée Way: High Prices, Low Innovation.
Following Sculley's leadership of tacking a $500 marketing tax on top of the $1995 price of the original Macintosh, which had been set as low as possible by Jobs and his engineers, Gassée replaced Jobs' vision for bringing "insanely great" technologies to the mainstream with an effort to idly profiteer from the intellectual property Apple already held.
Between 1986 and 1990, while Jobs' independent NeXT developed and delivered a high performance, UNIX-based workstation with advanced development frameworks and innovative hardware features that pushed the state of the art, Apple's Macintosh group under the direction of Gassée only made incremental updates to the same old technology, and then sold its machines at prices higher than NeXT was charging!
By the time Gassée bailed from Apple in 1990 to start his own company as Jobs had done, Apple's only affordable Mac was the Mac Classic, a pathetically recycled version of the five year old Mac Plus. The Mac IIfx was being sold as its $12,000 high end workstation, but it was still running the same crippled classic Mac OS from the early 80s and used an 030 processor.
By that time, NeXT was already selling an 040 in the NeXTcube for less, which also offered the option of an Intel i860-powered NeXTdimension board for handling futuristic 32-bit PostScript color and video sampling. NeXT didn't have a low cost model because Sculley's Apple had sued the company to prevent it from entering the consumer market in competition with Apple.
Platform Crisis: The Lazy Dinosaur 4
1990-1995: NeXT, Be, and the Mac PC
Newton Rising: Is the Next iPhone Device a G3 MessagePad?
Byte's original NeXT review
Gassée's Plan Be.
After slashing Apple's tendons and leaving it to slowly bleed to death, Gassée left to start Be, Inc. The company developed a nice looking interface for a hobbyist system running oddball hardware. It then copied Apple's PowerPC architecture before moving to a platform based on Intel-standard PCs. However, between 1991 and 1996, Be was unable to reach beyond offering an early developer preview of its new operating system. It demonstrated some new ideas, but lacked even a basic printing architecture and had no provision for a multiuser security model.
NeXT had developed a far superior operating system and set of development frameworks in a much shorter period of time, and had matched the transition to PowerPC (and several other architectures) and then Intel. By that time however, the Sculley-Gassée mutilation of Apple in the late 80s had resulted in the rise of an opportunistic, malignant boil on the computing landscape. Just like Australia's rabbit plague or Jim Henson's fatal 'flesh eating bacteria' strep infection, the wild landscape and creative potential of personal computing was overrun and destroyed by the scourge of Microsoft's soulless Windows PC.
There was apparently no longer any room for innovation in the PC world, thanks to Sculley's opening of Pandora's Box (by handing Microsoft a free license to most of Apple's Mac-related intellectual property) and Gassée's efforts to make sure that Apple didn't open its own. It was Gassée who pulled the plug on Apple's partnership with Apollo to create Unix workstations with the Mac OS interface, and it was his decision to rebuff AT&T's advances toward licensing the Mac human interface for its systems. Microsoft didn't earn the Windows monopoly; it was simply handed it by the incompetence of Sculley and Gassée after the duo ignored Bill Gates' suggestions on how to promote the platform.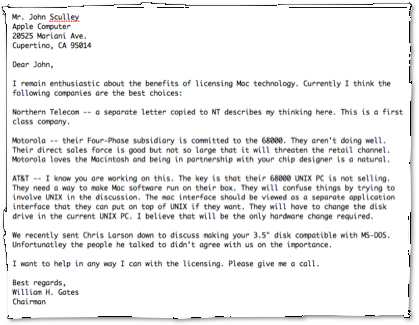 Steve Jobs and 20 Years of Apple Servers
Undoing the Sculley-Gassée Crisis.
In its last gasps of breath in 1996, the old Apple briefly considered buying Gassée's BeOS before realizing that Jobs' NeXT operating system was vastly superior, already proven in the enterprise market, and could easily run on existing PowerPC Mac OS systems because of its inherent portability. After acquiring NeXT, it took Apple another six years to commercially rerelease it as a mainstream operating system in Mac OS X, and it has taken nearly another six years for the media to recognize the new significance of a Mac platform based on NeXT's technology.
Apple's Macs are now profitably selling with a regular 40% growth year over year, despite the overall PC industry barely finding 4% growth and while many PC makers are losing money. Apple has since parleyed it technology into Apple TV as a set top box and the iPhone and iPod touch as a new mobile platform. Gassée's own Be, Inc. was bought out by Palm and went nowhere. He now serves as a partner at venture capital firm Allegis Capital.
Having poked the computing industry in the eye, Gassée might be expected to live out his term quietly. Instead, he has resurfaced to squawk about MobileMe, and actually makes some interesting points amid his long winded, "white man in a suit" corporate-speak (and apparently ghost written) blog entry.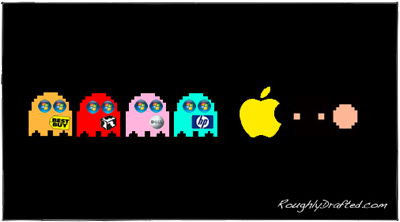 Can Apple Take Microsoft in the Battle for the Desktop?
SCO, Linux, and Microsoft in the History of OS: 1990s
Cocoa and the Death of Yellow Box and Rhapsody
Patting the Back Once Stabbed.
Gassée's blog entry on MobileMe makes mine look short and to the point. He starts off by musing, "doubts linger: Is Apple able to run a worldwide wireless data synchronization service for tens of millions of users?" After weary paragraphs that drag on for seemingly hours about nothing, Gassée observes:
"Apple 'pushes' somewhere between 100 and 200 megabytes of [Mac OS X Software] updates per month to each Mac user. Last week, the iPhone 2.0.1 update was announced, I connected two iPhones within minutes, the 200Mb files were downloaded and installed without a hitch and I haven't heard any blogosphere complaints on the matter. iTunes has sold billions of songs, serves tens of millions of customers everyday and everything works with very few exceptions. In other words, some very large scale Apple systems do work."
Gassée then noted, "last week, parts of the Gmail service were down for 15 hours or so. Last month, Amazon's respected Web Services went down. And, last year, RIM's servers went down for about half a day in the Western Hemisphere, freaking out Wall Street investment bankers and management consultants. Even the best players must endure their share of false notes."
"Back to MobileMe today: if you ask subscribers who've never experienced a Blackberry's smooth delivery of sync, they love MobileMe. It works, it's easy to set up and in the simple (most frequent) case of a PC/Mac with an iPhone, it does the wireless (OTA, Off The Air) sync job as now advertised. We'll see how this scales once iPhones are sold in 21 more countries, 43 total starting August 22nd."
Gassée's final three paragraphs are remarkably relevant and astute. It's too bad he didn't just publish them alone, as most readers probably couldn't make it down the page that far to ever see them.
Launchpad Chicken: MobileMe and Sync Trouble | Monday Note
Faith in Jobs Means Forgiving JLG.
Now that Apple is back in its leadership position thanks to Jobs' miraculous powers of corporate resurrection, we can forget about the whole "who-killed-what and left us with Windows."
It's too bad that the last fifteen years were tainted by a dominant third rate platform that introduced malware, viruses, spyware, and adware and undid much of the work that early Apple engineers did to usher in a classy, consistent and attractive user interface, but that's all in the past now.
JLG, you may have forced me into a pitiful career arc that involved supporting Windows through most of my youth, but the sweetness of the current Apple world is even easier to appreciate after having experienced the pestilent famine of a lack innovation and class in the Windows heyday that you kicked off while illegitimately standing in Jobs' shoes. I can't exactly thank you for that, but consider your sins forgiven. I might occasionally write them up again here and there however, but only for the purposes of historical interest. It's nothing personal.
Did you like this article? Let me know. Comment here, in the Forum, or email me with your ideas.
Like reading RoughlyDrafted? Share articles with your friends, link from your blog, and subscribe to my podcast (oh wait, I have to fix that first). It's also cool to submit my articles to Digg, Reddit, or Slashdot where more people will see them. Consider making a small donation supporting this site. Thanks!