MobileMe .Mac Rebranding Runs Into Snafus
July 11th, 2008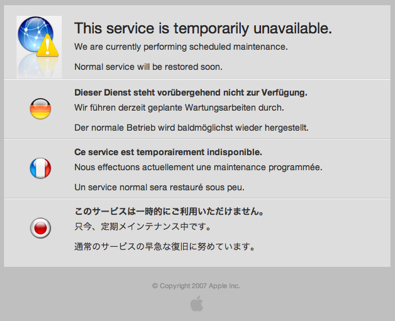 Daniel Eran Dilger
Apple shut down its .Mac services for maintenance Wednesday night while switching over to the new MobileMe. While .Mac email continued to work with some interruptions, other services went down completely, including sync, iDisk file access, webmail, and web hosting. Attempts to access online .Mac services either presented a "this service is temporarily unavailable"page (listed with a copyright date of 2007) or redirected users to the MobileMe preview site.

While some subscribers report having been able to successfully connect to the new me.com site and log in, others have seen sporadic service availability or have never been able to log into the new system. Some .Mac subscribers, when attempting to configure iDisk or sync from the Mac OS X System Preferences, are still finding that those services are offline. Attempts to connect to iDisk are blocked and users are directed to their offline copy (below).



The MobileMe Software Update.
Apple made available a software update for Mail and the .Mac prefpane of System Preferences. After installing the update, Leopard Mail jumps from version 3.3 (below left) to "3.4 (928)" (below right).

The Address Book and iCal apps are not updated, as the push features of MobileMe are performed through Mac OS X's Sync Services, requiring no changes to the client apps themselves. While not yet available from Software Update, the update is available for download at:
http://swcdn.apple.com/content/downloads/43/32/zzz061-5009/xhMJmcKHHGWGr7kKtsdpnvw4VfD8VxbSfy/MobileMe.pkg

In addition to replacing all mention of .Mac with the new MobileMe name and logo, the new version of Mail also updates existing .Mac email account settings to add an "@me.com" address; the existing "@mac.com" address remains, allowing the user to both send or receive mail using whichever address is desired.
The .Mac prefpane is also updated to reflect the new MobileMe branding, although by Thursday afternoon, the MobileMe services were still not yet active for some users. Apple has previously migrated subscribers through scheduled maintenance periods or unplanned dotmac service outages in batches, so the fact that MobileMe is working for some users and not others is no surprise.
The blue globe .Mac icon is now replaced with a square cloud icon, removing the somewhat confusing similarity between the .Mac icon and the Mac OS X networking icon, which was identical but grey in color. The service description has also changed to reflect the new push services and support for the iPhone and iPod touch.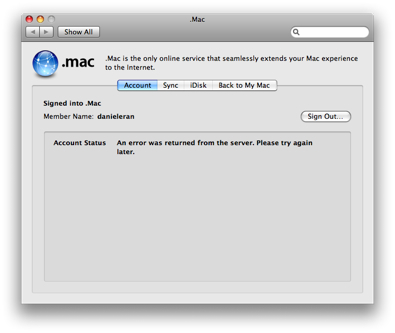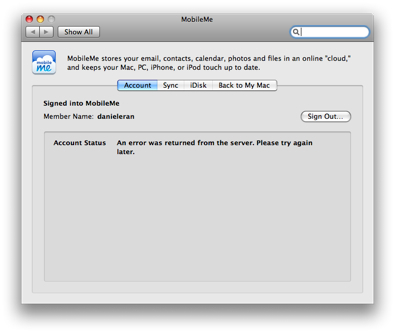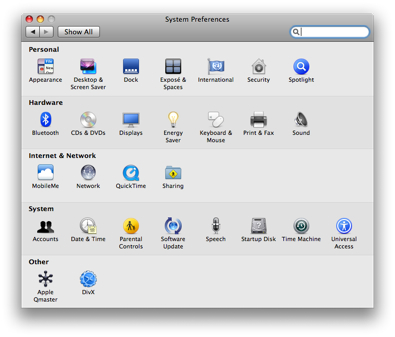 While MobileMe syncing and file services have been interrupted or unavailable for some subscribers, .Mac POP and IMAP email service (but not webmail) has largely been available throughout the transition, apart from some delays. However, Apple still has some bugs to work out.
After updating Mail, the program reported getting an invalid security certificate because of a host name mismatch, indicating that Mail is trying to connect to mail.me.com but the certificate Apple is using is still referencing mail.mac.com (below). That's not a security issue, but does present a confusing and somewhat alarming warning to users of the service.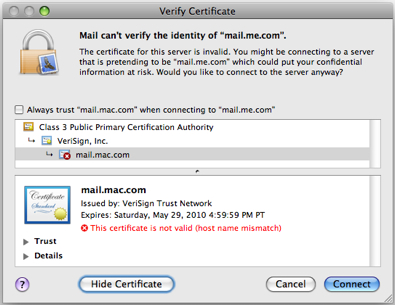 The problems with the .Mac transition to MobileMe are being overshadowed by the release of iPhone 2.0 software, the mobile apps store added to iTunes 7.7, and the iPhone 3G release tomorrow. After updating the existing iPhone to the new 2.0 software, the Apps Store is already functioning directly to download applications, and shopping through iTunes and syncing via USB also works.
AppleInsider | Apple's iPhone software v2.0 available early for brave users
Given that Apple has already sold 5 million iPhones and plans to sell millions more of the 3G model in the coming months, it might come as no surprise why the Apps Store is working early while the MobileMe transition (which currently serves a couple million .Mac subscribers) is running late. However, Apple will likely make more money from selling annual $99 MobileMe subscriptions to iPhone and iPod touch users than it will from pulling in a 30% cut from mobile apps sold through the Apps Store.
If you are a .Mac subscriber, report your experiences with the MobileMe transition in the comments below.
[Update: Progress! Able to log in temporarily into my account at 6 AM PST, but was unable to actually bring any of the apps up. Oddly, my friend on the same network was able to log into his account and use the MobileMe apps from his iMac.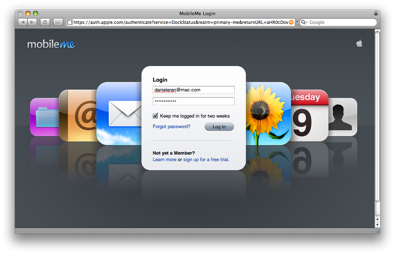 At 7 AM PST, MobileMe was simply returning a new, rebranded error page (with a 2008 copyright!) :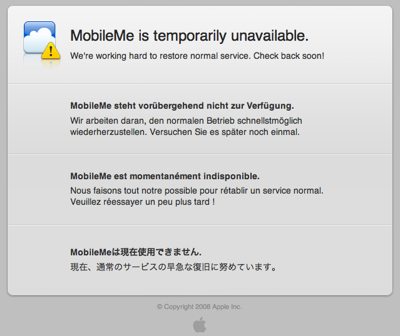 By noon PST, all MobileMe apps were functional and push messaging was working on the iPhone. In order to activate push messaging, you have to select "Mail, Calendars, and Contacts" from Settings and activate MobileMe push for each service. This erases the existing contents of your iPhone calendar, contacts and bookmarks ("Turning on contacts," below) and then retrieves a live pushed version from MobileMe, so be sure to sync your data first so MobileMe has a full copy of all your stuff.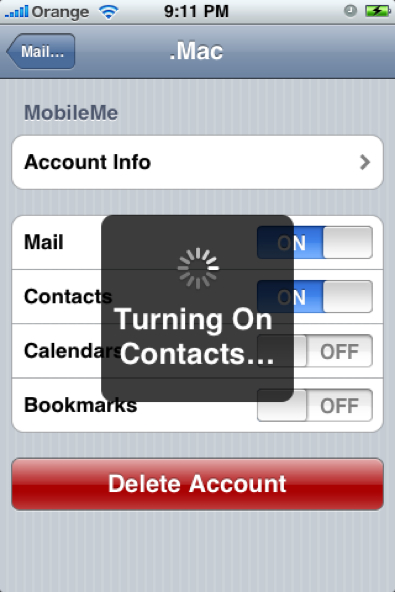 Once push setup is complete, changes made on the desktop, on the iPhone, or online in the MobileMe apps are all kept in sync with just a delay of a few seconds. Make a change anywhere and it it relayed up to the cloud and down to your other synced devices (Mac, PC, iPhone, iPod touch, and the online apps). Pretty slick.]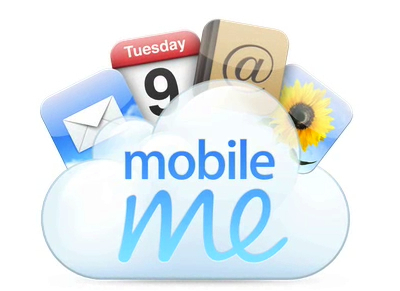 Apple's Mobile Me Takes On Exchange, Mobile Mesh
Filling the Unlocked iPhone Gap with .Mac
I really like to hear from readers. Comment in the Forum or email me with your ideas.
Like reading RoughlyDrafted? Share articles with your friends, link from your blog, and subscribe to my podcast! Submit to Reddit or Slashdot, or consider making a small donation supporting this site. Thanks!