RoughlyDrafted Goes to Europe
June 21st, 2008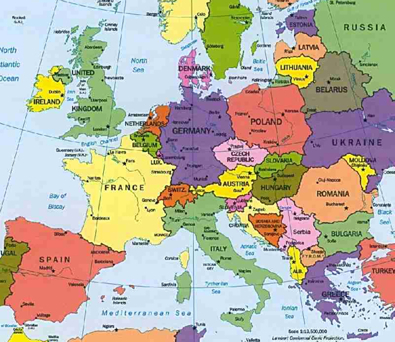 Daniel Eran Dilger
I'm headed to Spain, Switzerland, and some other places yet to be determined over the next four weeks as I backpack around across the pond. I've written a few articles that I'll publish over the next week, including the promised "Ten Big New Features in Mac OS X Snow Leopard" and more Myths of Snow Leopard. I'll be doing my best to relax, but will likely not be able to completely pull myself away from writing. However, if you'd like to guest write an article for RDM to fill the vacuum, be sure to email me.
You can also track me at Twitter / DanielEran if you've been bitten by an addiction to tweets. And if you live in or near Madrid, Valencia, Barcelona, or Basel and want to show me the best place in town to get a beer, let me know! I still have a week open in my itinerary, so you can also offer some suggestions of places to check out as I travel around. It was fun meeting a number of different readers during WWDC here in San Francisco, and it's always cool to meet up with locals when I'm on the road.
I'm also planning to publish a travel-related journal of my experiences in carrying a MacBook Pro and iPhone around the old continent. The last couple times I went traveling I used paper or a Palm Pilot to record things and couldn't use my Sprint or Verizon mobile phones in Europe or Asia at all. I'll try to track down how well Apple's gear performs internationally, and try using .Mac and iTunes from abroad as well.
And finally, if you've been trying to listen to my podcast and keep getting broken links, I'm afraid all I can do a the moment is offer an apology as I haven't had the time to sort that out yet. I do plan to fix that and get back into audio publishing when I return, so hang in a bit longer.
– Daniel Eran Dilger
I really like to hear from readers. Comment in the Forum or email me with your ideas.
Like reading RoughlyDrafted? Share articles with your friends, link from your blog, and subscribe to my podcast! Submit to Reddit or Slashdot, or consider making a small donation supporting this site. Thanks!