Talking about SproutCore on TalkingHeadTV
June 17th, 2008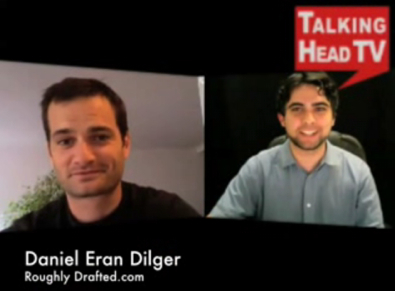 Daniel Eran Dilger
I did an interview with Justin Young of TalkingHeadTV.com, where we talked about what SproutCore does and how it relates to Adobe's Flash and Microsoft's Silverlight. Here's the YouTube links:
Cocoa for Windows + Flash Killer = SproutCore
Apple's open secret: SproutCore is Cocoa for the Web
I really like to hear from readers. Comment in the Forum or email me with your ideas.
Like reading RoughlyDrafted? Share articles with your friends, link from your blog, and subscribe to my podcast! Submit to Reddit or Slashdot, or consider making a small donation supporting this site. Thanks!