Myths of Snow Leopard 1: PowerPC Support
June 16th, 2008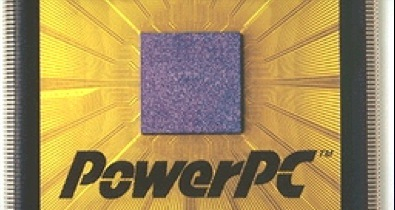 Myths of Snow Leopard: 1 PowerPC Support
Apple's limited comments on Snow Leopard, the next version of Mac OS X due in about a year, have opened the playing field for rampant speculation. Here's a look at a series of myths that have developed around the upcoming release. The first myth of Snow Leopard:

Apple is dropping support for PowerPC Universal Binaries, so software will dry up for users of PowerPC Macs.

Snow Leopard is going to be the first version of Mac OS X that only runs on Intel Macs. However, this is not going to be a real problem for PowerPC Mac users. For starters, the existing Mac OS X 10.5 Leopard will continue to be updated. It's not even a year old today. Tiger still receives regular updates and it's now over three years old.
The new features in Snow Leopard will also have little impact on PowerPC users. Snow Leopard's main emphasis is on multiprocessor support. Users with needs for high end applications taking advantage of multicore, multiprocessor machines have known about the Intel transition since WWDC 2005, so the idea of a Intel-only version of the operating system being delivered four years later is not a surprise. Technologies like OpenCL, Grand Central, and the new 64-bit kernel would all have negligible benefit for most PowerPC users. Anyone trying to stay on the bleeding edge of processing power shouldn't be trying to use Macs that will be four or more years old at the release of Snow Leopard.
The main "missing feature" for PowerPC users stuck at Leopard might be Exchange integration. However, Apple could certainly sell Universal Binaries of the new Mail, Address Book, and iCal separately at minimal cost, if there were a significant enough market of users with PowerPC machines who wanted that. Since the biggest audience for Exchange support is in education and corporate markets, there will likely be pressure upon Apple to sell a Universal Binary version of those apps for their existing PowerPC users.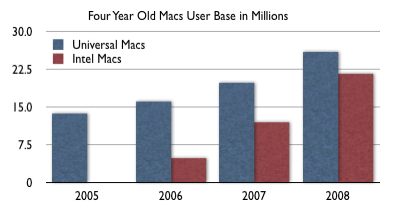 WWDC 2008: Is Mac OS X 10.6 the Death of PowerPC?
WWDC 2008: New in Mac OS X Snow Leopard
Universal Binaries Outside Apple.
The real question for most PowerPC users is whether third party application developers will continue offering PowerPC support. While Apple's cost-benefit ratio for delivering Snow Leopard as a Universal Binary is high in cost and low in benefit, for most developers the opposite is true. Application developers already have their PowerPC code and can continue to deliver Universal Binary software with minimal extra effort.
Apple is developing a number of low level technologies that require a lot of work to complete and test in parallel for both PowerPC and Intel architectures; app developers are writing primarily to Apple's higher level APIs, which abstract the differences between the two platforms. There may be some applications taking advantage of new features in Snow Leopard that would render them Intel only, but PowerPC users don't need to be excessively concerned that the market for PowerPC software will vanish anytime soon.
Apple reported that roughly 37% of the 27.5 million Mac OS X installed user base is running Leopard, 44% is running Tiger and 19% is using an earlier version. That means that despite the huge influx of new Intel Macs sold in the last couple years, there is still a large active installed base of PowerPC Mac users to sell Universal Binaries to.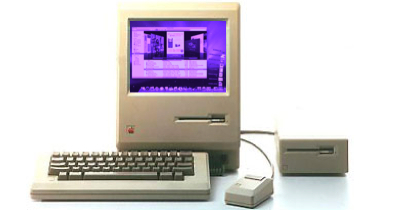 Ten Myths of Leopard: 7 Premature Death for Existing Macs!
The Universal Binary Solution.
Because Apple has made it quite easy to deploy Universal Binaries, developers are not stuck with the dilemma of supporting past users or scuttling legacy efforts to only support new users, as was the case when Apple migrated from the original Motorola 68000 family to PowerPC.
In those days, while 68k code could run on PowerPC in emulation, the reverse was not true. That meant developers had to choose between migrating to PowerPC and killing their 68k development, splitting their efforts across two entirely different code bases, or staying in the past to service the installed base of 68k users.
With today's Universal Binary architecture, developers can target both Intel and PowerPC Macs with minimal extra effort. One exception is Adobe, which has the unique circumstances of not using Apple's tools. Adobe has built its own cross platform Windows and Mac development workflow around the Intel architecture, so its latest Mac titles are Intel only. That does not reflect on the future of apps from developers using Apple's tools however.
Outside of PowerPC, some have panicked that Snow Leopard will kill support for even 32-bit Intel Macs. That is addressed in Myths of Snow Leopard 2: 32-bit Support.

[Update: Warren Gish forwarded the following comment on PowerPC and 64-bit computing in Snow Leopard:
PowerPC is being dropped from Snow Leopard because there is no similar performance advantage with the PowerPC architecture in going 64-bit as there is in moving from x86 to x64. X64/AMD64 offers twice as many general purpose registers as x86, and that's where virtually all of the performance boost derives. The performance gain usually offsets any performance loss associated with using larger data items by ~15% but not uncommonly by as much as 25%.
Not the case with PowerPC. The number of general purpose registers is unchanged between 32-bit and 64-bit PPC, so applications are left with the performance loss of using larger datums in 64-bit mode. As a result, PowerPC apps typically run a little slower in 64-bit mode than in 32-bit mode.]
WWDC 2008: New in Mac OS X Snow Leopard
Myths of Snow Leopard 1: PowerPC Support — RoughlyDrafted Magazine
Myths of Snow Leopard 2: 32-bit Support
Myths of Snow Leopard 3: Mac Sidelined for iPhone
Myths of Snow Leopard 4: Exchange is the Only New Feature!
Myths of Snow Leopard 5: No Carbon!
Cocoa for Windows + Flash Killer = SproutCore
Apple's other open secret: the LLVM Complier
Ten Big New Features in Mac OS X Snow Leopard

I really like to hear from readers. Comment in the Forum or email me with your ideas.
Like reading RoughlyDrafted? Share articles with your friends, link from your blog, and subscribe to my podcast! Submit to Reddit or Slashdot, or consider making a small donation supporting this site. Thanks!
Technorati Tags: Apple, Development, Mac