WWDC sold out with over 5,000 attendees
May 14th, 2008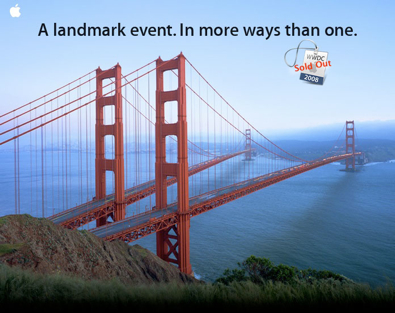 Apple's Worldwide Developer Conference, scheduled for June 9-11, has sold out for the first time ever. Attendance at the event has rapidly grown as interest in the Mac platform has snowballed in proportion to rapid new sales of Macs.
Build It and They Will Come.
This year however, WWDC is expanding to address the new iPhone mobile WiFi platform, an new expansion Apple illustrated in WWDC marketing with a photoshopped doubling of San Francisco's landmark Golden Gate Bridge.
Continues: WWDC sold out with over 5,000 attendees