From Vista to Zune: Why Microsoft Can't Sell to Consumers
May 12th, 2008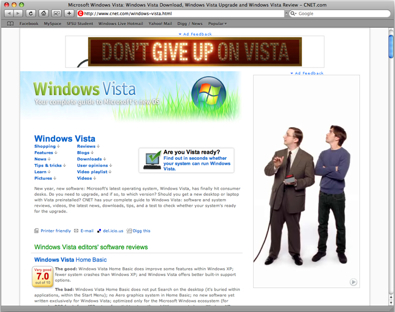 Daniel Eran Dilger
Microsoft's marketing of Windows Vista and the Zune have failed in large part due to the fact that Microsoft has not learned how to effectively sell consumer products. Consumers buy Windows and Office, but that's because they have no choice, not because of the company's marketing savvy. Microsoft only effectively markets its products to businesses, which represents a very different type of sales relationship.
Businesses are so used to disgorging overloaded language about facilitating and empowering that they don't find Microsoft's marketing of the same caliber all that difficult to swallow. Consumers are a whole 'nother ball game, and Microsoft is striking out in efforts to reach them. This has big impacts on the company's future prospects.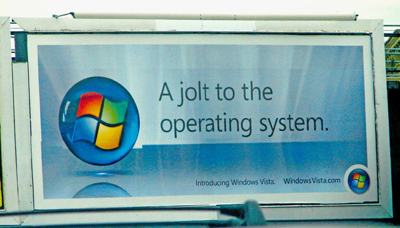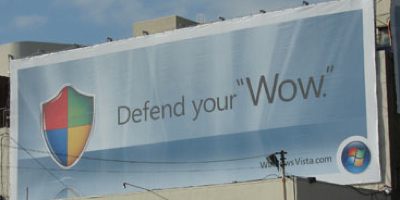 Vista's Consumer Failure.
Microsoft's TV advertising and and other marketing materials for Vista show just how out of touch the company is when marketing a technology product to consumers. The "Wow" Vista campaign blew millions on billboards that said nothing and TV spots that portrayed a breathless reaction from actors excited by the aroma of a new version of Windows. Consumers don't buy software like coffee however.
This wasn't a two dollar cup of emotional excitement being pitched, it was a several hundred dollar software license that would slow down your PC, change how everything worked, pop up lots of error messages to read, possibly force you to buy a new printer, and step you through a phone-home software activation process that appeared to be designed by the TSA. "Wow" doesn't cut it.
After failing to deliver the product originally described as Longhorn, Microsoft thought consumers would fall for buying Windows XP again with a heavy slathering of lipstick and in a fancy new plastic box, just because it was now priced higher. Raising the price of a bad product does not induce sales unless you have stratospheric cachet attached to your brand name, and Windows does not.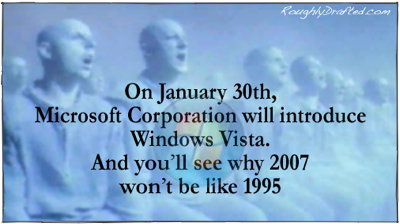 Windows 95 and Vista: Why 2007 Won't Be Like 1995
Windows Vista, 7, and Singularity: The New Copland, Gershwin and Taligent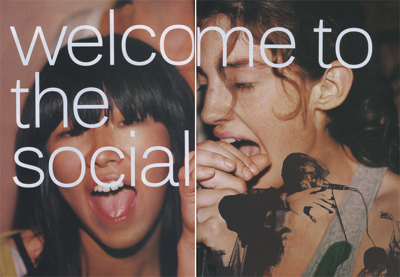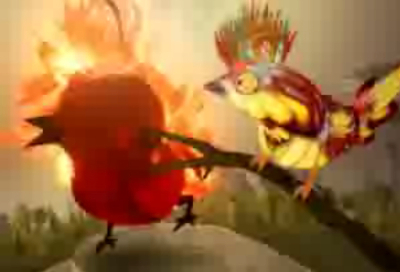 Same Slip, Different Zune.
Similarly, the Zune was marketed as a fun brand for college age kids at a party who like to doodle and watch bizarre art advertisements done in Flash. The problem is that Microsoft wasn't selling them on a free MySpace page, it was trying to get them to buy a $250 music player with beta quality software, a store with little content and that doesn't really work, and hardware that looks like it was designed by Communists in the 1970s.
If Microsoft had owned a lock on the music player market, such advertising might have been useful for brand recognition. However, Microsoft is instead in the position of trying to muscle into an existing market and commoditize what has become a key element of the popular culture and a household brand: the iPod. It has failed miserably.
Microsoft's ads looked amateurish and weak next to the high energy iPod marketing featuring silhouetted dancers with white headphones driven by popular music tracks. Apple's iconic campaign was so simple and effective it could easily translate to billboards and magazine pages, and it evolved with every new iPod release to remain fresh and relevant to music. Microsoft's ads were just weird.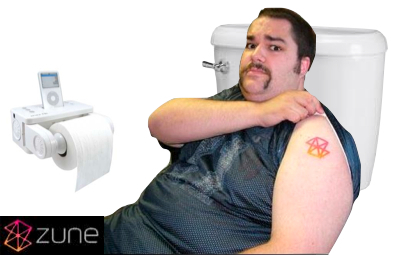 Zune Sales Still In the Toilet
Why Microsoft's Zune is Still Failing
Winter 2007 Buyer's Guide: Microsoft Zune 8 vs iPod Nano
Zune vs. iPhone: Five Phases of Media Coverage

Yes But We Have Tighter DRM!
After establishing its brand name among consumers as a synonym for failure and the butt of many jokes, Microsoft retreated to more familiar territory in attempting to establish the product through business deals rather than effectively selling it to individuals.
Just as with its previous PlaysForSure failure, that meant lining up egregious DRM deals that promised music labels the opportunity to round up consumers and lock them up in a policed corral to be milked of their money.
Microsoft's main differentiation over iTunes and the iPod has been more restrictions on content use and a greater willingness to follow the RIAA rather than to challenge it as Apple has.
Rise of the iTunes Killers Myth
The Two Faced Monster Inside Zune
The Consumer Impact of DRM.
While portrayed by the media as a difficult partner for the RIAA, Apple's iPod actually rescued the record labels by driving a new interest in music in an age where consumers have lots of new things to spend their money on, from movies to video games, and as public perception had started to view music as something obtained for free from Internet file traders.
Apple started the only effective online music store and has been virtually unchallenged in online sales since, despite the arrival and departure of plenty of competitors. From the start, Apple made it easy for users to listen to their own music from CDs and pioneered FairPlay as a simple restriction for purchased music. Apple made it easy to work around the DRM in order to make mix CDs and use their purchased songs on other MP3 devices.
In contrast, Microsoft developed Windows Media DRM as a complex system for securely preventing users from doing anything content owners didn't want them to do. Again, this is because Microsoft sells to businesses rather than consumers. The problem is that businesses don't buy music and players from online stores. Windows Media didn't sell to the critical consumer market, leaving it to languish behind iTunes.
Steve Jobs and the iTunes DRM Threat to Microsoft
Will Steve Jobs License Apple's FairPlay DRM?
Mix and Match Vendor Choice vs Seamless Integration.
After Apple's iTunes music store shot past Microsoft's planned efforts to rope online music sales into a taxed monopoly arrangement patterned after the Windows PC model, Microsoft spent another two years marketing PlaysForSure as a "superior business model" for selling players and online music because of the choice of hardware and software vendors involved. Apple positioned the iPod as a better alternative for precisely the opposite reason, just as it had with the Mac: that integrated products from one company work together better.
An artificial choice of players all based upon the same reference design, and usable only with a choice selection of stores that all served up Microsoft's complex DRM only resulted in an ecosystem where consumers were left wondering what exactly they were choosing between, and wondering why none of that fake choice had resulted in any real competition that delivered good products, good prices, or good service.
Microsoft conceded the failure of PlaysForSure when it introduced the Zune as a clone of Apple's iPod business, but it was too late. Apple had already positioned itself as the new standard in music players and the best online store for both commercial and free content. By 2006, Apple also enjoyed vast economies of scale that prevented Microsoft from offering a significantly cheaper player. If consumer hardware giants such as Sony and Philips and Panasonic and Creative couldn't duplicate the iPod's success, how could a software company with no real experience in making money on consumer hardware?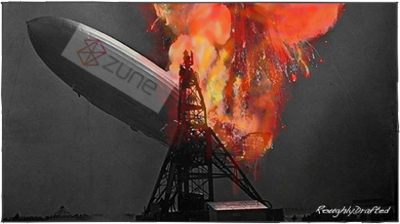 10 Ways Microsoft Can Salvage their iPod Killer
Ten More Myths of Zune

Microsoft Serves Business Executives Instead of Consumers.
Microsoft appealed to its business instincts by making a deal with Universal to include a voluntary piracy indulgence tax on every Zune sold. This did nothing to benefit consumers, as it only covered their assumed guilt for previous sins.
It did not grant them any additional rights to use commercial content in flexible new ways. Instead, Microsoft's highly touted sharing features limited rights on all content used on the device, whether subject to copyright or not.
More recently, Microsoft offered to absorb price hikes from NBC designed to get more money from popular TV shows, as well as agreeing to investigate how to install spyware on users' machines designed to delete any media that appeared to be pirated. NBC executives pulled out of iTunes after Apple refused to allow NBC to control prices or to develop similar "content cop" filters in iTunes on NBC's behalf.
Universal vs Apple in the iTunes Store Contracts
Microsoft May Build a Copyright Cop Into Every Zune – New York Times
Market Pricing and Retail Ignorance.
Market pricing might sound like a good idea when studio executives present it, but the idea is fundamentally flawed. Imagine Pepsi trying to strong arm retailers into selling its popular drinks for substantially more than its slower selling ones, or studios forcing movie theaters to set higher ticket prices for each film upon the whim of the studio executives.
Manufacturers don't set retail prices; retailers do. The reason retailers favor standard pricing within categories is because they have a better insight into how consumers react to prices and complex decisions, due to being closer to the consumer. When there are too many variables to compare, consumers leave irritated without buying anything. Retailers know this better than wholesale producers, who are twice removed from individual buyers.
Apple is a massive retailer. It is now the largest retailer of music and media, and has a long history of selling its hardware products directly to consumers. It knows exactly what appeals to individuals and has mountains of sales data that support the pricing models it uses. It studies how people walk around in its stores, how they shop online, and what factors increase their likelihood to buy more stuff. It also knows what causes customers to leave the store.
Microsoft is a business to business licensor of software, and exists in a monopoly bubble isolated from any real market competition. It should be no surprise why Microsoft can't effectively market to consumers and is so quick to congratulate the theories of equally ignorant studio executives who live in a similarly rarified atmosphere of belief that their content should be sold at fantastically high prices that constantly push the envelope of what consumers will pay.
It's also no wonder why studios and labels would prefer to work with Microsoft: the company is offering to sell them magical beans almost guaranteed to make them rich without any effort. Apple is demanding that they face market realities and build a real business instead.
Apple's Retail Challenge
Apple's Adventures in Retail
Piracy vs DRM
If punishing consumers for leaving your store were a workable strategy for expanding one's business, Microsoft and the music labels and movie studios wouldn't be stupid for introducing new efforts to push draconian DRM policing. But it isn't. Piracy is a real problem for software and media content producers, but the solution is not to rough up the minority of consumers who are still paying.
Apple had that figured out right away. Its music store appeals to legitimate buyers and simply ignores those who prefer to steal content. Apple isn't trying to police the world for content violators, a task that is nearly impossible and certainly not profitable. Instead, it positions high quality, well organized commercial content that competes against the freely available, but often low quality pirated material.
In order to compete against free, prices have to be attractive and simple. Once you get customers used to buying content at reasonably low prices, they will continue to return and build your business. This obvious idea is lost upon NBC's studio executives, who see iTunes as a golden goose that can be butchered to obtain an extra egg.
By raising prices in iTunes, NBC's "market pricing" would trigger a mob of greed from every other studio, pushing content prices up into ridiculous heights and sending customers back to file trading sites. High volume retailers don't experiment to see the highest price they can charge before customers leave in disgust; they set low prices that encourage regular purchases.
Microsoft recently revised its prices to ape Apple's. It lowered its TV and movie prices in Xbox Live to that of iTunes, and largely gave up on subscription music plans that the labels like but which are not popular among consumers. Even so, those imitative steps would be reversed the moment Apple stopped exerting competitive pressure. Microsoft's pricing schemes for Vista show how the company sets prices when it doesn't think it faces competition: higher. And more complicated.
Is Piracy Really Killing the Music Industry?
Did iTunes Kill the Record Store?
Microsoft Faces the Competition.
It should come as no surprise why Microsoft's business marketing has kept lots of pundits and plenty of institutional buyers hoodwinked while doing such a poor job of reaching consumers. The former are easy to fool, and the result of doing so is lots of free publicity and high profit, high volume purchases that are nearly immune to competitive threat.
In the consumer market however, Microsoft faces something it has seldom had to take on: real competition. Back when Apple was struggling to sell its computers at Sears and mom and pop computer shops, Microsoft had little to worry about. Now, however, Microsoft is facing a retail giant that is creating its own weather, not only in PCs but also in music players, smartphones, and mobile Internet devices.
Given how poorly Microsoft did in copying the relatively simple iPod, the idea that the company could put together a successful retail front to counteract Apple's rapidly growing chain of stores is just statistically improbable. Microsoft's inability to understand consumers is torturing Vista, UMPC, Pocket PC, Windows Mobile, Zune and the rest of the company's hardware offerings.
The Xbox has carved out a position from Sony's PlayStation market, but only by cloning Sony's business model and marketing. Now, a year into PS3 sales, Microsoft is falling behind Sony and Nintendo in monthly sales to third place. That indicates that when faced with any real competition, Microsoft's brand savvy and marketing can't even effectively sell a product that really should sell itself.
Soviet Microsoft: How Resistance to Free Markets and Open Ideas Will the Unravel the Software Superpower
The Microsoft Invincibility Myth
Video Game Consoles 2007: Wii, PS3 and the Death of Microsoft's Xbox 360
Copy the Game, Not the Player.
For Microsoft to change and adapt, it would need to develop a genuine interest in why Apple's products appeal to consumers, and copy that enthusiasm for developing great products rather than simply trying to push out devices that should make money because they superficially resemble other successful ones. It's not clear that any desire to develop good products is in Microsoft's DNA.
That's a serious problem given that its PC monopoly is being eroded away on multiple fronts and that every other consumer business the company has entered has largely failed to materialize as planned. It is particularly bad for Microsoft that its every failure is being expertly nailed by Apple, which has long been portrayed as a dragon Microsoft slew.
Microsoft was able to outpace Apple in the early 90s because Apple had turned into a company run by salesmen rather than technology visionaries with a passion to create valuable products. Microsoft subsequently simply bought up much of Apple's engineering talent. Now, just over a decade later, it is Microsoft that is the boring corporation being run by a visionless salesman.
WYE, WYG: Apple and Microsoft in Consumer Electronics
How Microsoft has become the Beleaguered Apple '96
Jobs vs Ballmer.
That problem is not easy to fix. The old Apple and today's Microsoft both put conservative salesmen in charge for good reason. The companies were large and established, and their directors didn't want to gamble known returns on fresh but risky new ideas. That was core to why Steve Jobs was pushed out of control at Apple in the mid 80s.
Apple's turnaround a decade later required a very real brush with death. Any less dire circumstances would have made Jobs' bold risk taking seem imprudent. It was certainly possible that Jobs' strategies could have failed. Even after they started working, few in the industry had any faith that Apple would return as a relevant, leading tech company. Many of the slower pundits still refuse to acknowledge that Apple has even today.
The extreme difficulty of big corporations to take bold risks underscores both the unique success Apple is currently enjoying and the morose series of failures Microsoft is suffering. Steve Ballmer has tried to demonstrate that he can take risks and execute; he presided over Vista, the Zune, and the dropped acquisition of Yahoo. Ballmer's failures have demonstrated that risk taking is not synonymous with success.
That is of course why bean counters avoid risk in the first place. However, this all leaves Microsoft stuck in an unpleasant limbo between not excelling enough to be successful in its expansion efforts, and not failing enough to be able to take the kinds of ballsy risks needed to pull off spectacular results.
Meanwhile, Apple has found out how to maintain prudent growth and incrementally build into new businesses, from retail to smartphones, while also keeping an entrepreneurial spirit that takes on big risks and successfully makes them work. Key among Apple's successes has been its ability to reach consumers as individuals. That's something that Microsoft just can't manage.
Why Does Microsoft Really Want Yahoo?
I really like to hear from readers. Comment in the Forum or email me with your ideas.
Like reading RoughlyDrafted? Share articles with your friends, link from your blog, and subscribe to my podcast! Submit to Reddit or Slashdot, or consider making a small donation supporting this site. Thanks!
Technorati Tags: Apple, Content, DRM, History, Microsoft, Software, the Media