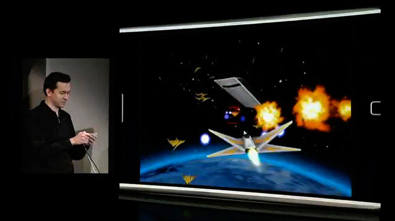 The next generation of iPhone appears set to claim exclusive access to advanced graphics core and video decoding technology, thanks to a secret licensing deal between Apple, mobile graphics leader Imagination Technologies, and Samsung, the iPhone's ARM "system on a chip" manufacturer. The result may be an ideal platform for handheld gaming and high definition video playback.
Continues: Apple's bionic ARM to muscle advanced gaming graphics into iPhones
April 30, 2008 1 Comment

Daniel Eran Dilger
Apple's acquisition of PA Semi appears to fit well into the company's plans to pioneer the development of a new WiFi mobile platform with the iPhone and iPod Touch. Apple is certainly not the only company to see the vast potential in mobile devices. The market for smartphones and mobile Internet devices is currently broad and diverse, with lots of competition both in the hardware components used and in the operating system and development platforms offered.
Today's growth in mobile messaging and computing devices bears some similarity with the explosion of desktop personal computing in the early 80s described in the previous segment. The difference is that today there is no big equivalent to IBM threatening to enter the market; all the existing, leading competitors in mobile devices are already large and established companies.
Unlike the 1981 IBM PC, which pushed the unremarkable x86 processor and Microsoft's copycat software ahead of superior technology, mobile devices today are being sold on their actual merits in terms of hardware and software. Of course, that doesn't mean there isn't anyone working to shoehorn the square pegs of x86 processors and Microsoft Windows software into the round hole of mobile devices. Here's a look at the state of chips in mobiles, and how PA Semi expands the options for Apple in the mobile market.
How Apple's PA Semi Acquisition Fits Into Its Chip History
Why Did Apple Buy PA Semi?
April 30, 2008 27 Comments