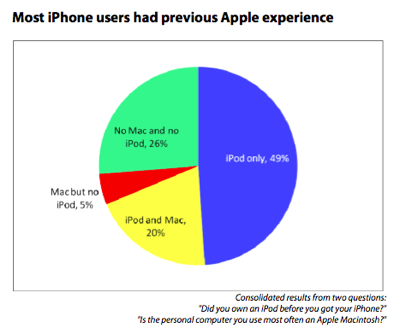 Daniel Eran Dilger
Michael Mace of Rubicon Consulting interviewed 460 iPhone users–0.01% of the installed base, all users in the US–and published the results in a white paper. Here's the more interesting bits Mace reported, with a look at how the tech media has worked to sensationalize some of his findings, particularly the unsurprising concept that most iPhone buyers are already familiar with Apple's products.
April 2, 2008 13 Comments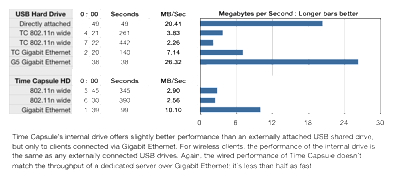 Time Capsule is billed as an ideal backup target for Time Machine. At the same time, networked drives (and particularly wireless shares) are often slower than a directly connected USB backup drive. This segment, the fifth of six exploring Time Capsule in depth, compares the pros and cons of using a solution like Time Capsule and the AirPort Extreme to perform Time Machine backups relative to using a directly attached hard drive.
Continues: Exploring Time Capsule: Time Machine over the Network vs USB
April 2, 2008 1 Comment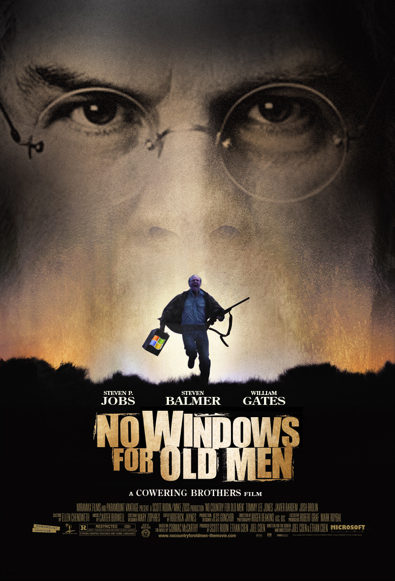 Daniel Eran Dilger
The previous article, The Unavoidable Malware Myth: Why Apple Won't Inherit Microsoft's Malware Crown, outlined that Microsoft's malware crisis is a product of that company's engineering mistakes, not an unavoidable problem facing whatever computing platform becomes the most popular in the future. Even for those holdouts who choose to ignore the realities of the malware economy–so they can insist that the only reason Macs aren't infected with viruses is because Apple isn't selling enough of them–there are other reasons why future platforms, including Apple's Mac and iPhone, aren't fated to be plagued with Microsoft's malware crisis of the past and present.

There are five factors related to the future of computing platforms that will prevent Apple from inheriting Microsoft's malware legacy. Here's why these factors will have such a significant impact on the future of malware, and why the world's greatest malware threat will continue to be firmly attached to Microsoft, the company that introduced the epidemic to the world in the first place.
The Unavoidable Malware Myth: Why Apple Won't Inherit Microsoft's Malware Crown
"No Windows for Old Men" composition by Michael Jackson.
[Read more →]
April 2, 2008 52 Comments