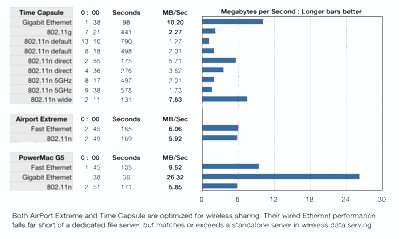 Time Capsule, like most of Apple's earlier AirPort base stations, can handle both wired and wireless networked devices, but is optimized for serving wireless clients. This segment, the fourth of six exploring Time Capsule in depth, highlights the differences between wired and wireless networking on Time Capsule and the AirPort Extreme.
Continues: Exploring Time Capsule: 10/100/1000 Ethernet vs. 802.11g/n Wireless Networking
April 1, 2008 No Comments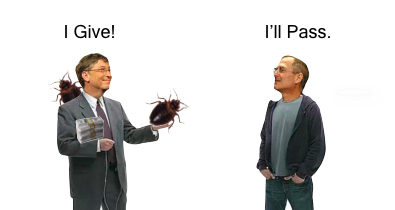 Daniel Eran Dilger
According to the Unavoidable Malware Myth, Microsoft's Windows security epidemic of viruses, spyware, and adware will be passed on to the next major computing platforms as an inevitable symptom of platform popularity. Were this to be true, it would be bad news for both Apple's Mac platform, which is growing several times faster than the PC average, and for the iPhone and iPod Touch, which appear to have an early lead as one of the most promising mobile platforms of the future. But malware isn't unavoidable. The myth is wrong, here's why.
April 1, 2008 50 Comments