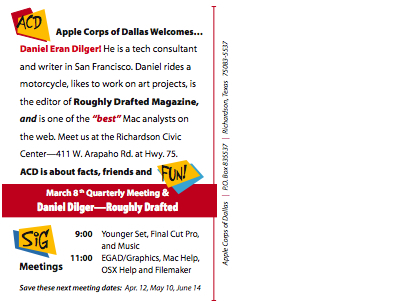 Daniel Eran Dilger
This weekend, I'll be visiting the Apple Corps of Dallas to give a roughly drafted presentation on Apple, me, technology, and whatever else tumbles from my mouth, followed by a question and (hopefully) answer session. If you're in the Dallas area, it would be great to meet you at the event, being held at the Richardson Civic Center on March 8, 2008. There's more information on the group's website at www.acd.us.
March 5, 2008 16 Comments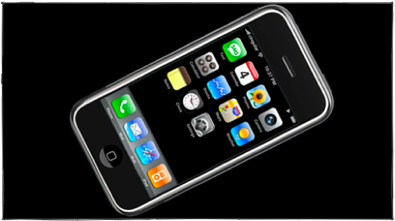 Over the last year, many observers have wondered when Apple would deliver Adobe Flash support on the iPhone. At the company's shareholder meeting on Tuesday, Steve Jobs made comments that indicate that support isn't coming anytime soon, thanks to architectural limitations in Flash itself. A full explanation of those limitations follow.
Continues: Steve Jobs pans Flash on the iPhone
Previous coverage of iPhone Flash support and Flash Lite:
Apple iPhone vs LG Prada KE850
The iPhone Threat to Adobe, Microsoft, Sun, Real, BREW, Symbian
Gone in a Flash: More on Apple's iPhone Web Plans
Technorati Tags: Apple, Development, iPhone, Mac, Software, the Media
March 5, 2008 10 Comments