Apple TV Take 2: an in-depth review (part 1): what's new
February 13th, 2008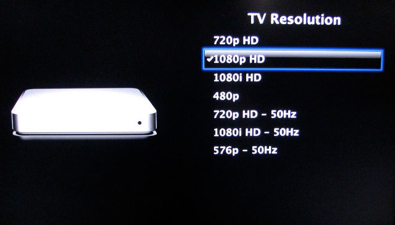 Daniel Eran Dilger
Apple is keeping itself busy. Along with the 10.5.2 update to Mac OS X Leopard and a new reference release of Aperture 2.0, the company quietly made available the free new "Take Two" software upgrade for Apple TV on Tuesday. Here's a look at how Apple TV compares as a living room media player and source of HDTV content, what's new in the software upgrade, and how well the device achieves its goal of bringing iTunes media to home theaters in its second try at inventing itself.
From a non-blazing 1.5 Mb DSL connection, the software update download takes about twenty minutes, and then takes another ten minutes to install. The update actually includes three software upgrades:
An EFI firmware update.
A firmware update for the Apple TV's HDMI video hardware that enables 1080p output through upconversion.
The new Take Two menus and interface with support for HD downloads, rentals, AirTunes and more.
Continues: AppleInsider | Apple TV Take 2: an in-depth review (part 1): what's new