MacBook Air face-off: HDD vs SSD (with video)
February 11th, 2008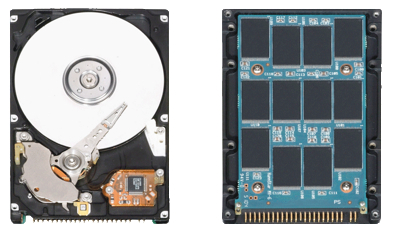 Daniel Eran Dilger
In this fourth installment of our MacBook Air review series, we pit Apple's standard hard disk drive (HDD) model against the standard solid state drive (SSD) configuration in a set of battery and benchmark tests to gauge the performance and power saving capabilities of each. Videos are used to demonstrate a side-by-side simultaneous boot, as well some application launch tests.
Most critics of the MacBook Air have largely focused on what it doesn't have in comparison to the full size MacBook and high end MacBook Pro. This sounds a lot like complaining that a convertible lacks seats for six adults and the cargo room of a minivan. What's more interesting about the Air is how well it serves the purpose it was intended to achieve: a light, thin, and highly mobile laptop.
The previous two segments looked at issues faced by early adopters. Early adopter issues: MacBook Air and Migration Assistant examined the problems related to using only its built in WIFI 802.11n wireless networking to import files and users from another computer. In initial testing, it looked like the problem was the speed limitations of WiFi, but our followup testing suggests that WiFi can be very competitive for installing software.
In addition to the customary features Apple pared away from the Air to make it lighter, thinner, and less expensive, the new laptop also offers a new option: a solid state drive. It's not cheap, but it is fast and promises to be more reliable than a physical hard drive mechanism. SSDs use high density Flash RAM chips to store data in place of a conventional HDD's magnetically read platters
Continues: AppleInsider | MacBook Air face-off: HDD vs SSD (with video)