John Dvorak Conceeds 2007 was a "Crappy Year" for Windows Enthusiasts
January 2nd, 2008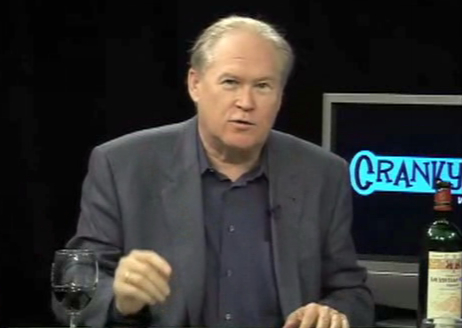 Daniel Eran Dilger
John Dvorak looked back at "another crappy career year for tech" and decided "Microsoft, Apple, and Google were to blame." Being right on one count out of three isn't a bad record for Dvorak, who typically gets everything wrong. Considering his self-flagellating lamentations of 2007 in PC Mag makes for a comical framework for looking back at a year that was particularly distressing to Windows Enthusiasts.

Dvorak's Crappy Year.
Among the problems for his "crappy" 2007 was that some irrelevant dictionary added "w00t" as its word of the year, and that the scrappy Nintendo Wii humiliated the Microsoft Xbox 360 and Sony PlayStation 3, as I predicted would likely happen. Microsoft was well represented in his list of complaints, with the WGA fiasco and the Windows Vista Yawn.
PlayStation 3 vs. Xbox 360 vs. Nintendo Wii
Clearly, 2007 was not a good year for Microsoft, but Dvorak forgot to mention the worst of Microsoft's problems:
The Zune: nobody cared about Microsoft' embarrassing predicament at the hands of the iPod throughout 2007. After squirting out a tepid update that made it look more competitive with the low end of last year's iPod line, Apple countered Microsoft's best efforts with the release of a series of new models that trounced Zune 2.0, from the thin Nano with games and video output to the Touch featuring a full web browser and live podcast playback over the web. Microsoft was left only to brag that it was finally able to sell off most of its 2006 inventory — already reported as sold — at fire sale prices.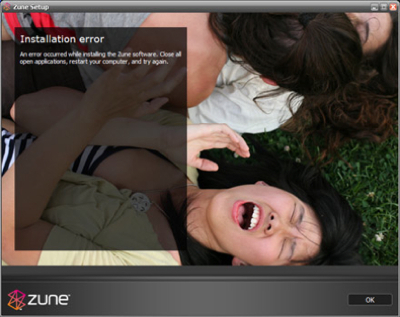 Why Microsoft's Zune is Still Failing
Windows Mobile: after struggling for a decade to get WinCE installed on something, Microsoft's plans largely focused on mobile smartphones. Unfortunately, in 2007 Apple targeted the same market with a device even hotter than the iPod. Even worse, while far more sophisticated and attractive, the iPhone paired with a service plan costs hundreds less than an entry level Windows Mobile phone such as the basic Motorola Q. No wonder Apple outsold the entire range of Windows Mobile devices in its first quarter of sales, and ended up with a stronger showing in web stats than every other mobile browser combined.
Canalys, Symbian: Apple iPhone Already Leads Windows Mobile in US Market Share, Q3 2007
Proprietary Formats: one key element to Microsoft's monopolistic control over the PC has been its use of proprietary formats to force users into buying everything from Microsoft. However, in 2007 a variety of events eroded into that stranglehold. Windows Media DRM was given the final boot in audio with MPEG AAC, and video with H.264. The ISO rejected Microsoft's OOXML advanced to replace the existing Open Document standard for productivity applications. Even DirectX is facing increasing competition from Mac, Linux, Playstation, and Wii applications that all use OpenGL for their graphics.
Why Microsoft's Copy-Killing Has Reached a Dead End
The Vista Yawn: Microsoft discovered, as I predicted, that 2007 wasn't going to be like 1995. Retail Vista sales were disappointing to say the least, corporate interest was simply absent, and even hardware makers balked at loading up Vista Home Basic and forcing their users to upgrade to a more expensive version that actually works as expected.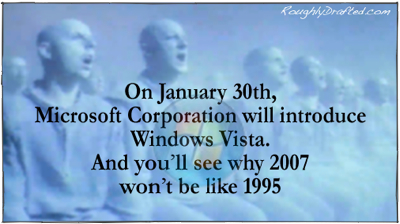 Windows 95 and Vista: Why 2007 Won't Be Like 1995
Vista uptake has been reported to be about half that of Windows XP, despite the fact that the PC market has grown significantly since 2001 and the reality that many Windows PC users regularly buy new computers just to run away from their old infected machines rather than paying to clean their old system out. Exacerbating the Vista problem is the pestilent detail that an increasing number of users are now buying Macs so they can run both yesterday's Windows XP and upgrade to Mac OS X without the security problems, spyware, and adware push.
Back in April, Dvorak blamed the PC makers for Vista's problems, complaining, "Microsoft, in the end, gets blamed for all the flaws while watching Dell, Hewlett-Packard, IBM and other ungrateful recipients of its goodwill to make fortunes off the Windows platform." Of course, it's Microsoft making the 91% profit margins on Windows while PC makers struggle for relevance with razor thin margins.
Also, will somebody please inform Dvorak that IBM sold its PC division some time ago? If IBM is a problem for Microsoft, it's only because of its support for Linux in the server arena and Lotus Notes, not because IBM's non-existent PCs aren't running Vista well enough.
Dvorak recommended that Microsoft build its own PC and screw over its Windows licensee partners. Yes, that worked so well with the Zune! Perhaps if Microsoft shipped its own Windows PC, it wouldn't break compatibility between its MS PC and third party boxes, but imagine the profits behind selling Office for MS PC-Windows separately from Office for regular Windows.
The downside to Dvorak's hardware fantasy is that Microsoft has no expertise in making or marketing functional hardware. Look at the billion dollar losses behind the Xbox line, along with its 33% or greater record for hardware failure. And look at what Microsoft did to WebTV, MSNTV, and even its best ideas for music players, handheld gaming, SPOT watches and other hardware that all stunk to high heaven.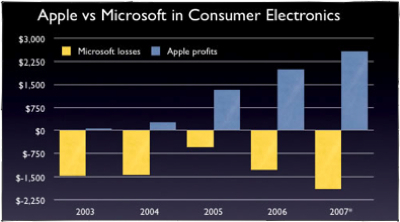 Ten Fake Apple Scandals: 7 – Apple's Hardware and Dvorak's Microsoft Branded PC
Dvorak's Just Not Right Very Often.
I have yet to identify a prediction made by Dvorak that was prescient. How about a contest: submit a non-obvious, incisive, or at least partially correct article written by any Zoon Award winner and receive an award of some sort. "Robert X Cringely" is also fair game, as are any CNET/ZDNet bloggers and any tech journalists from Australia or the UK.
Dvorak is most famous for his "great Mac Intel prediction of 2003," but that is disqualified based on the fact that he insisted Apple would migrate to Intel's failed Itanium by the end of 2004. Instead, Apple leapt ahead of both the Pentium 4 and Itanium with the PowerPC G5.
Apple then only migrated to Intel after the chip maker returned to the drawing board and released the new Core family based on its Pentium 3, which shared none of the problems of the Pentium 4 or Itanium failures that Dvorak mistakenly insisted were worth something.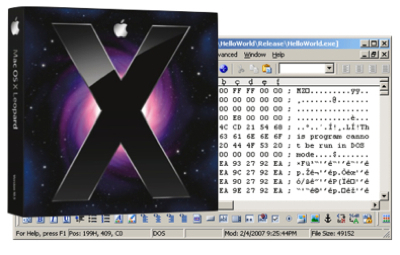 PE U: The Mac OS X Leopard Windows API Myth
Here's A Winnable Contest.
If scratching around in parched soil for signs of life sounds too boring, here's another contest: identify the most delicious iPhone naysaying. While Dvorak's "crappy" article complained that Apple and Google were to blame for his miserable 2007, the only thing bad he had to say about the companies were that they made him look silly:
"Apple. And I suppose I cannot lament the year without mentioning the hyper-success of Apple, which was based, for the most part, on new iPods and the iPhone. In a "tail wagging the dog" manner, these devices boosted the fortunes of the Macintosh computer. Of course, this was all helped along by the stumbling of Microsoft Vista."
As for Google, it "seemed unable to slow its own growth no matter what it did." In 2007, Google's stock outperformed Microsoft by more than a factor of two, while Apple more than doubled in value. Microsoft was up 19.2%, Google 50.2%, but Apple was up 133.5%. No wonder Dvorak is kvetching.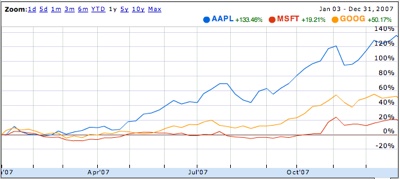 Dvorak's iPhone Naysaying.
Dvorak had lots of reasons to be upset about the iPhone's success in particular. Here are some bits I referenced in previous articles:
In January on CNBC, Dvorak said the iPhone was "trending against what people are really liking in phones nowadays, which are those little keypads. The BlackJack, the Samsung, the BlackBerry obviously pushes this kind of thing. The Palm, all of these. I guess some of these stocks went down on the Apple announcement, thinking that Apple could do no wrong. But I think Apple can do wrong, and I think this is it."
in March, Dvorak proclaimed that "there is no likelihood that Apple can be successful in a business this competitive." The next month he said he was privy to insider information that iPhone only delivers "40 minutes of talk time" and that "the interface fouls up constantly."
Why Dan Frommer and Scott Moritz Are Wrong on iPhone Sales
Also in March, Dvorak recommended "Apple should pull the plug on the iPhone."
He explained that "I no longer believe in the concept [of a pocket-sized computer], after being slapped by reality once too often. When the iPhone came along, I was already sour on the entire idea." Yes, reality is a cruel god to those who offend it with faithless disbelief.
Shortly before the iPhone's release, Dvorak wrote, "Hitler got less coverage when he invaded Poland. Exactly what new meditation sequence Steve Jobs learned recently that could create such a flurry of fawning interest is beyond me."
Of course, reality is beyond him because Dvorak has no technical competency in predicting what will work out and what won't. Why does Dvorak command $40,000 speaking engagements despite not having written anything interesting, accurate, or thought provoking in the last decade? He's a professional troll. Fortunately for him, nobody in the speaking engagement circuit or sound-bite seeking world of New Journalism cares about substance.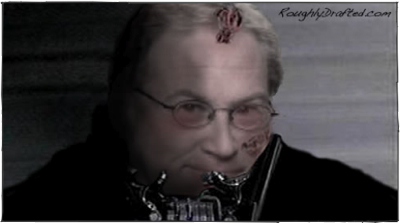 What You Expected, What You Got: Apple and Microsoft in Consumer Electronics
John Dvorak: How Wrong Can One Guy Be?
How about some tastier examples from other iPhone deniers? Post your best with links the culprits in comments below.
Happy 2008!
Special thanks to all the readers who have contributed toward RoughlyDrafted in 2007 with generous donations, corrections, and submissions!
What do you think? I really like to hear from readers. Comment in the Forum or email me with your ideas.
Like reading RoughlyDrafted? Share articles with your friends, link from your blog, and subscribe to my podcast! Submit to Reddit or Slashdot, or consider making a small donation supporting this site. Thanks!


Technorati Tags: Apple, DRM, iPhone, iPod, Mac, Microsoft, Software, the Media