Steve Jobs Ends iPhone SDK Panic
October 17th, 2007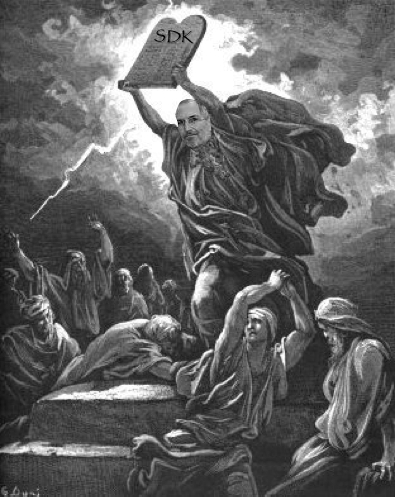 Daniel Eran Dilger
Apple officially announced plans to release a software development kit for the iPhone and iPod Touch in February. That pulls the rug from under the harping wags who have tried to conflate Apple's security efforts with the persecution of third party developers.
In Chinese 中文
Steve Jobs结束iPhone缺乏软件开发包的慌乱
翻译: Xavier Yang

The potential market for iPhone software was immediately obvious to every Mac developer after the iPhone's unveiling at the beginning of the year. Since its release at the end of June, hackers have literally broken down the iPhone's door to in order to release new software for it.
However, a disgruntled selection of critics have furiously worked to vilify both Apple and its product, using a series of absurd and often contradictory pronouncements to attack everything about it.
It Can't Be OS X!
Among the first was the refusal to believe that Apple was actually using software based upon Mac OS X in its new mobile, in part because the iPhone was found to be using ARM processors.
Slashdot | iPhone Not Running OS X
They insisted that Apple was only trotting out the "OS X" name as a branding effort, as Microsoft did when it associated WinCE with its desktop Windows a decade ago. Of course, if it were really a branding effort, it might make sense to call it Mac OS X, as I suggested back in January.
I also noted that NeXT had a history of processor portability, and that Apple had just last year ported the entire Mac lineup from PowerPC to Intel. Why would it be impossible to port to ARM, a processor architecture Apple helped develop back in the early 90s, pioneered the use of in the Newton MessagePads, and has been using since 2001 in the iPods?
It turned out they were wrong; when we got the iPhone, it was very much running a system based on Apple's Mac OS X, although the company referred to it as "OS X 1.0."
Inside the iPhone: Mac OS X, ARM, and iPod OS X
Origins: Why the iPhone is ARM, and isn't Symbian
Leopard, Vista and the iPhone OS X Architecture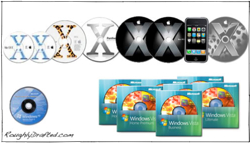 It Can't Be Secured!
Wags next attacked the iPhone's potential for security problems. Gartner's Ken Dulaney embarked on an anti-iPhone tirade that–among other silly things–insisted that the iPhone lacked a necessary firewall.
Dulaney doesn't know if the iPhone has a firewall, has no reason to suggest that its installation of OS X wouldn't offer a firewall, and offers no reasons why a mobile device would need a firewall anyway.
Does Windows Mobile provide a firewall? Does it do anything? Has it prevented Windows Mobile phones from crashing? Is it the reason Windows Mobile takes so long to boot?
Secret iPhone Details Lost in a Sea of Hype and Hate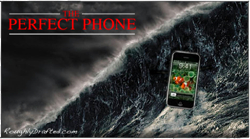 It Must Be Secured!
Other security panic experts chimed in to note that the iPhone did indeed have security issues that would require patching, just like every other computer system in the Universe.
The first flaws found were discovered by searching through the code of the open source software that the iPhone uses. Conveniently, this also allowed security researchers to recommend fixes, and Apple released updated to patch those vulnerabilities within a month of the iPhone's debut.
Rather than being taken as proof that open software contributes toward transparent, verifiable security, pundits tried to spin the rapid patching of discovered flaws as a problem. Clearly, these people get paid by the word.
10 FAS: 10 – Apple's Mac and iPhone Security Crisis
It Can't Be Broken Into!
Many of the same wags complaining about theoretical security problems of the iPhone were quick to feign outrage after Apple patched its security flaws. That's because the patches Apple issued defeated attempts to copy third party software onto the iPhone.
Apparently, the pundits expected Apple to issue magical security patches which only blocked vulnerabilities to certified malware, while letting unauthorized applications slip onto the iPhone to perform what they had determined to be legitimate tasks.
The problem with Apple's most recent security update was that it was not guaranteed to work on systems with tampered firmware.
Computerworld's Mike Elgan insisted that Apple should have figured out a way to accommodate every permutation of hacked firmware that might be found on an iPhone, and because it couldn't, the company was "arrogant."
Uninformed journalists everywhere have since taken it upon themselves to chatter about how Apple "bricked" iPhones of users, when that never happened. No product can open the door to wide open to hacking and yet still provide managed security for its users.
Arrogance Unleashed: The Foul Stench of Computerworld's Mike Elgan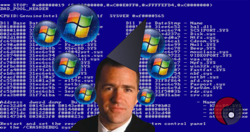 Open Isn't Magic.
If you install Linux on your own server, you are free to hack and modify anything you want, but neither Linus Torvalds–nor any Linux distributor–warrants that your system will remain secured as you do so.
Modifying software also makes you responsible for merging the changes you make into newer builds of the software. If I install Apache and rewrite my own hacks to the web server, I can't expect the next version to cleanly install over the top and just work. I have to figure out how to make my hacks work with the updates written by others in the community.
Similarly, there is no magical world outside of Apple's iPhone where users can modify their devices' firmware and expect vendor updates to slide new features over the top without any issues.
That automatically makes anyone who writes about "Apple bricking iPhones" either a disingenuous fraud or woefully ignorant of reality.
The Sorry State of Mobile Software.
Rival mobile makers and mobile service providers have jumped on the hubris of wags spouting about Apple's "hating our freedom" by touting their phones' ability to run third party mobile software.
This benefit would be more attractive if mobile software had any reputation for stability practical functionality. As I like to point out, the vast majority of mobile software either:
solves problems in Windows Mobile that shouldn't exist.
fills voids left by Windows Mobile that Microsoft should have covered.
exists without reason as frivolous garbage-ware.
is overpriced trash.
or will work on the iPhone already.
More Absurd iPhone Myths: Third Party Software Panic
Flip Flopping?
Nick Wingfield wrote in the Wall Street Journal that Apple "reversed its position on iPhone Software," a headline that suggests that Apple never considered it before the critics began making a stink.
In reality however, it wasn't Apple that stated it probably wouldn't ever open the iPhone to development; it was me.
In a series of articles, I presented six reasons Apple had for not opening the iPhone to unrestricted development, along with ideas for how Apple could gradually open the market for iPhone apps. I'm happy to see the possibility I raised isn't a permanent issue.
Six Reasons Why Apple May Never Open the iPhone
How Closed Is the iPhone?
How Open will the iPhone Get?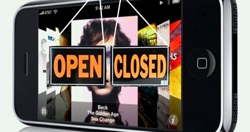 What Jobs Really Said.
At the same time, it's useful to point out that Jobs didn't ever say that Apple didn't want third party developers. In January interview in the New York Times, John Markoff quoted Jobs as saying:
"We define everything that is on the phone. You don't want your phone to be like a PC. The last thing you want is to have loaded three apps on your phone and then you go to make a call and it doesn't work anymore. These are more like iPods than they are like computers."
However, Jobs also noted, "These are devices that need to work, and you can't do that if you load any software on them. That doesn't mean there's not going to be software to buy that you can load on them coming from us. It doesn't mean we have to write it all, but it means it has to be more of a controlled environment."
Jobs certainly knows that, as Sun luminary Bill Joy noted, "Most of the smart people in the world don't work for your organization."
Give Me Something To Work With Here.
Back in May when I asked Jobs about the potential for third party and custom corporate development in front of the press and his shareholders, his answer was that Apple was "wrestling" with how to balance the needs of security and openness.
In June at the All Things Digital conference, Jobs repeated the same answer. "We're working through a way [to support third-party development]," he said. "We've got some pretty good ideas that we're working through, and I think sometime later this year we will find a way to let third parties write apps and still preserve security."
"Nobody's perfect, but we sure don't want our phone to crash. We would like to solve this problem, if you could be just a little more patient with us, I think everyone can get what they want."
The immediate answer was web apps. The security context of Safari is well known, and the market for building web apps using JavaScript is wide open. Several developers replied in outrage that Apple's solution was a "slap in the face."
Paul Thurrott gleefully ran with those comments as proof Apple was doomed. And Evil. And a Monopoly. At some point, I expect Thurrott to start complaining that Apple is headquartered in Redmond, Washington.
Steve Jobs Walks the Tightrope Again – New York Times
Developers see possibilities in iPhone apps – Macworld
Answers from Steve Jobs at Apple's Shareholder Meeting
An iPhone SDK? Predictions for WWDC 2007!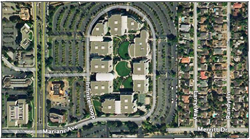 Adjusted Expectations.
What some people seem to forget is that even though Apple now has a $150 billion market cap, it still only has 18,000 employees. Similarly valued Intel has 88,000 employees. Apple is worth more than HP or IBM, but those companies both have far more people working for them: 150,000 and 350,000, respectively. Microsoft's operations are valued at twice Apple's, but it has four times the employees: 79,000.
That means Apple is creating a lot of value with far fewer people. It also suggests that Apple's employees can't be expected to pull off the things much larger companies might be able to do. Even so, Apple is running circles around its peers, delivering a wide range of products that expand every year, with an astonishing success to failure ratio.
Between now and February, Apple will have time to solve some of the issues that stood in the way of open iPhone development in the past. How exactly Apple will open the market remains to be seen.
Less Than Totally Open.
Jobs remarked that Nokia–which has been trying to capitalize on its "openness" and portray the competing iPhone as locked–is "not allowing any applications to be loaded onto some of their newest phones unless they have a digital signature that can be traced back to a known developer."
"While this makes such a phone less than 'totally open,'" Jobs said, "we believe it is a step in the right direction. We are working on an advanced system which will offer developers broad access to natively program the iPhone's amazing software platform while at the same time protecting users from malicious programs."
Jobs also noted that mobile malware is real issue and noted that mobiles have been infected with viruses before, without actually pointing out that the most famous virus infected Symbian phones. That would have been embarrassing to Nokia.
Third Party Applications on the iPhone – Apple

iTunes Store for Developers.
Jobs' comments suggest that Apple will be delivering an "advanced system" that probably shares a lot in common with the iPod's games distribution system, as I have been repeating since last fall.
That will not only make it easier to track and manage the legitimacy of software being installed, but also allows developers to charge low shareware-like prices for their work and still receive enough money to cover their work.
If that's the case, it helps to explain why Jobs has long insisted since its release that the iPhone wouldn't be another PC platform with software installation problems, spyware, and malware issues, and would instead be more like the iPod.
Inside the iPhone: Third Party Software
Apple is likely to roll out a mechanism for software developers that does for them what iTunes did for music: offer a market that sells their work at low prices but high volumes, returning them fair profits and wider distribution than they could manage on their own.
That would take my Finder Store idea and wrap it up together with my iPod/iPhone shared software platform software ideas. Since independent developers now commonly struggle to get fair payment for their work–torn between charging low prices and getting little return, or high prices that only the honest pay–and suffer from the same casual piracy as musicians, an annex to the iTunes Store for iPhone/iPod Touch applications makes a lot of sense.
I can't imagine it will stifle the professional complainers however.
What do you think? I really like to hear from readers. Comment in the Forum or email me with your ideas.
Like reading RoughlyDrafted? Share articles with your friends, link from your blog, and subscribe to my podcast! Submit to Reddit or Slashdot, or consider making a small donation supporting this site. Thanks!