What's New in iLife 08
August 8th, 2007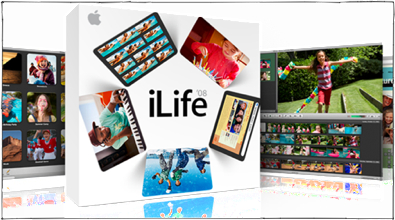 Daniel Eran Dilger
Confounding all predictions, Apple released a new version of iLife today. Most of us had expected a new update back in January. When that didn't happen, it seemed logical that iLife would get updated along with the release of Mac OS X 10.5 Leopard, originally planned for late June. When Leopard was delayed until the end of September, it seemed like iLife would be delayed with it, but it's getting difficult to guess what Apple will do next.

I had stated that the next version of iLife would likely rely on Leopard, and that Apple would almost certainly co-brand the two, similar to how Microsoft has regularly released a new version of its Office suite next to its latest new major version of Windows.
I'm happy to have been wrong about this, as it means users won't have to immediately buy Leopard just to use the latest version of iLife. It also means users won't have to wait another couple months for iLife 08, which Apple is selling now, as well as bundling on all new Macs.
[What's New in iLife 08]
[What's New in iWork 08]
[New Apple Hardware: iMac, Mac mini, AirPort, RAID]
[New in .Mac: Web Gallery, Disk Size, Bandwidth]
What New in iLife 08.
Here's what's new in the new version compared to the existing iLife 06.
Hardware Requirements:

Apple recommends 1 GB RAM. All Mac OS X users should have that much to get decent performance anyway.
Processor requirements haven't changed: G4; 733 MHz or better to use iDVD, 1 GHz or better to use HD video.
iLife 08 only takes 3 GB of disk space, versus the 10 GB required by the previous 06 version.
Mac OS X 10.4.9 Tiger and QuickTime 7.2 required.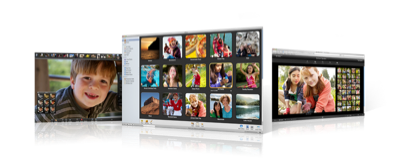 iPhoto 08 – Incorporates features from Aperture along with interface simplifications that make managing thousands of photos easier.

Photo Library Organizing

Events: While the same library view is still available, photos are imported into automatically defined events, which act like an album. Switching to event view makes browsing related photos easier. Each event acts like a pile of photos represented by a single picture. Mousing over the representative photo lets you skim through all the photos related to that event.
Selective Import: You can now attach a camera and only import the photos you want, like Image Capture.
Quick View: Double click to see a full screen version of the photo.
Hide Photos: You can now hide pictures you want to keep, but don't want visible in your library, getting rid of clutter.
Unified Keyword and Tag Searching: Adds rate and reject and metadata tagging features from Aperture.
Photo Editing
Nondestructive Editing and Presets: keeps a pristine version of photos saving your edits separately; allows you to copy and paste the same corrections to a variety of photos needing the same fix.
Shadow and Highlight adjustments: fix contrast in dark and light areas independently.
Noise Reduction and Edge Sharpen: minimize the grain in low light photos and sharpen soft pictures.
White Balance: automatically adjust colors by clicking on a neutral colored portion of the picture.
Printing and Publishing
Photo Printing Themes: print out multiple photos on a single sheet with a matte-textured border for framing.
More Professional Printing Options: new hard bound books with photo dust jacket, full-bleed soft cover books, wire bound books that lay flat, larger wall calendars 10.4" x 13"
.Mac Web Gallery: send photo albums to .Mac; allows viewers to upload their own photos via the web or email, and sync them back down into your iPhoto library.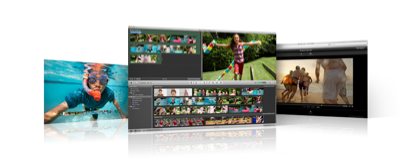 iMovie 08: So new it gets a different icon, which is handy because too many dock icons look alike.
Video Library Organizing


Video Library: iMovie now has a library interface, making it the place for movies from both camcorders and digital still cameras. Video clips in the library can actually sit on any disk and can be captured to external drives.
Video Playback: Play clips in full screen, skimming through video with the mouse. Filmstrip view shows frames from every half second to every 30 seconds. Fast forward view for rapid review.
Events: Like iPhoto, iMovie also identifies clips by date taken, and groups them into events that can be renamed, split apart and joined together, or tagged with metadata.
Rate and Reject Tagging: Select favorite scenes for later editing.
Video Editing
Photo Rotate, Crop, and Zoom tools: for still photo placement in movies.
Voiceover Recording: with Garage Band speech enhancement controls.
Audio Normalization
Real Time, In-Place Editing for Titles
Video Input
Automatic Source Adjustment: Adds Final Cut Pro's ability to mix video with different aspect ratios, resolutions, and video formats.
iSight and Firewire Camera Recording.
Support for Tapeless Camcorders: import from cameras that record to DVD, Flash RAM, or hard disk
Support for MPEG-2, and MPEG-4 HD, AVCHD
Real Time, In-Place Editing for Titles
Printing and Publishing

Video Catalog Printing: organize videos with hardcopy catalog.
Publish to YouTube: upload videos to the web
.Mac Web Gallery: send videos to .Mac in multiple versions; allows viewers to download from a variety of sizes suitable for their connection and viewer, including iPhone and Apple TV.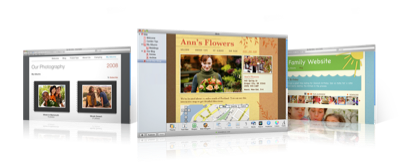 iWeb 08 – iWeb will get a lot more useful with the ability to add dynamic content. I currently have to jump though hoops to use iWeb to do this site, and I'm really looking forward to these new features.

Dynamic Content

Web Widgets: Insert arbitrary portions of other web pages. This might raise eyebrows.
Google AdSense: Integrated support for adding ads.
Google Maps: Drop and adjust interactive maps into pages.
Google YouTube: Place videos directly into pages.
Any HTML: Embed any HTML snippets into pages. Oh, happy days!
Photo Publishing

Lots of new support for creating fancy photo albums with roll over animations.
High Resolution Photo Downloads for Printing
Users Can Add Comments to Photos
Web Editing Features

Instant Alpha and Shape Masking: Knock out backgrounds for photos placed on web pages.
Enhanced Layout Controls: more editing features, including custom link colors and theme switching
Edit QuickTime Video Controls: auto play (yikes), loop, crop videos
.Mac Personal Domain Hosting: use your own DNS name; .Mac is also getting enough storage–10 GB–and bandwidth–100 GB–to be useable for actually hosting content.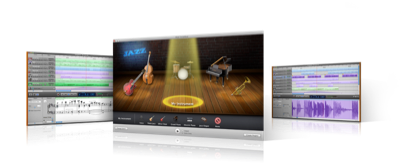 GarageBand 08 – Adds pro features and polish, with a new 'magic jam' workflow.

Magic Setup and Recording

Virtual Jam: Setup a magic band to play against.
Multiple Take Recording: Perform against a loop to record multiple takes in a single record session.
24 bit Recording: higher fidelity recording over the previous version, limited to 16 bit input.
Editing and Composition

Virtual Mastering Engineer: presets optimized for various genres.
Graphic Equalizer and Frequency Analyzer
Parameter Automation: set changes to effects and instruments within the song
Create Arrangements: Define an intro, verse, chorus, bridge in songs.
Notation Printing: output hardcopy sheet music of compositons.
MP3 Output: for podcasts.

Apple also added a voices jam pack for GarageBand, sold separately, that includes "1,500 Apple Loops featuring professional soloists and choirs in multiple genres and styles" and "over 20 software instruments, including voices, choral ensembles, and amazing drum kits built upon the human voice and body."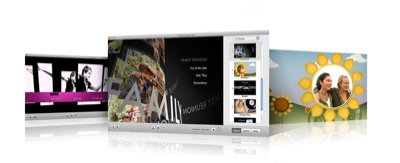 iDVD 08 – Makes it easier and faster to generate professional looking DVDs with new animated themes and drag and drop setup.

Themes and Editing

New Themes and Faster Theme Switching: Lets you setup and modify DVD projects faster.
Revised Interface Controls and Guides: Accurate layout and fancier menu building.
Mix Photos and Videos: Supports the multiple video formats in iMovie.
What's Missing?
I didn't get my draw and paint application, but iWeb will now do more of what I wanted it to do. This looks like a huge update all around, and I can't wait to grab a copy. If you buy a copy online, consider clicking through my Amazon links to throw me a commission.
[Macworld 2007 Wishlist: iLife, iWork and .Mac]
Continues: What's New in iWork 08
What do you think? I really like to hear from readers. Comment in the Forum or email me with your ideas.
Like reading RoughlyDrafted? Share articles with your friends, link from your blog, and subscribe to my podcast! Submit to Reddit or Slashdot, or consider making a small donation supporting this site. Thanks!