10 FAS: 8 – San Jose Mercury News' False Apple Scandal
July 30th, 2007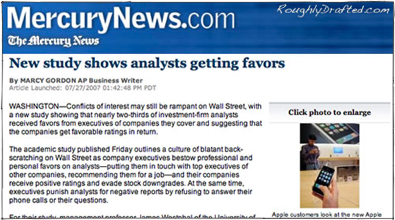 Daniel Eran Dilger
What says scandal more than covering up outright fraud with secret, illicit favors? And what could be more fake than to mix Apple up into a scandal that the it has nothing to do with? Let's ask the San Jose Mercury News, a paper that enjoys dancing on the boundary of libel whenever Apple is involved.

Fake Apple Scandal 8: San Jose Mercury News Pins Apple's iPhone to an Unrelated Scandal.
One might think that the San Jose Mercury News, being located in Apple's backyard, would tend to trumpet the company's success. One would be wrong.
Papers in the San Francisco Bay Area like to publish Apple headlines, but none laud the company in the way the Seattle Post-Intelligencer celebrates every move of the nearby Microsoft Corporation.
However, the San Jose Mercury News' curious contempt of Apple overshadows that of even the San Francisco Chronicle. There is good reason for this; as is the case with most business decisions, it has something to do with money.
[Answers from Steve Jobs at Apple's Shareholder Meeting]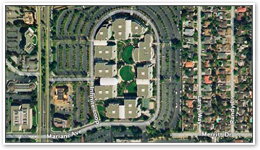 Here's Money, I'm a Humanitarian.
In early 2006, newspaper giant Knight Ridder–then the parent company of the Mercury News–was acquired by the McClatchy Company. McClatchy subsequently announced it wanted to sell off the San Jose paper.
The Denver-based MediaNews Group, regarded as a low quality newspaper chain for its practice of buying up small city papers and running them with shared staff on the cheap, decided to buy the Mercury News, and took a multimillion dollar loan from the Bill and Melinda Gates Foundation to complete the deal last fall.
Apple's corporate proximity to San Jose is therefore trumped by the Mercury News' need to publish low cost, highly sensational news to make enough money to pay back Bill Gates for the favor of his humanitarian loan.
[Print Lives? Gates Foundation Backs 'Mercury' Buyer – Forbes]
Courting Favor, Disaster.
The many millions Bill Gates' foundation pumped into the Mercury News deal might well be regarded as a humanitarian effort, because the Mercury News is nearly in as bad of shape as sub-Saharan Africa. Among its problems is the fact that it was sold to a journalism chop shop.
While MediaNews was forging the deal to take over the Mercury News, it was also announcing plans to lay off 101 positions just prior to Christmas 2006. In November, it specifically announced layoffs for 69 guild member journalists.
In reporting the cuts, Nick Denton of ValleyWag wrote, "To think that, once upon a time, it seemed as though the Merc would translate its print monopoly in Silicon Valley into a power in online tech news coverage. This is how the dream ends."
[The shrinking Merc – Valleywag]
The Death of News.
As Linda Richman of Saturday Night Live's Coffee Talk might have said, "The Mercury News is neither mercurial nor news, discuss amongst yourselves!"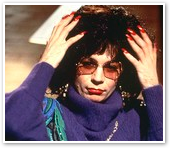 After all, who needs competent, local journalists when there are wire service articles that can be reprinted? What exactly was Bill Gates' foundation preserving: the print medium sans journalism? A market for the Arial font?
Mimicking the mass conversion of local radio stations to satellite feed repeaters, the nations' newspapers are being replaced with branded versions of the same wire news stories, along with lots of advertising. The problem, of course, is that wire news is already on the Internet. Even worse, all of the ads anyone is interested in are also on the Internet, on Craigslist.
This is putting intense pressure on newspapers, which have responded by slashing their journalism budgets so they offer absolutely nothing of value to consumers. By the same logic, we could preserve our national parks by paving them over with green concrete.
[The Scourge of Arial – Mark Simonson]
Crazy… Like a Fox?
With the writing on the wall for newspapers, why would Bill Gates be pouring his vast humanitarian millions into loans for a dirt cheap player in an increasingly obsolete business, which rather than preserving great newspapers, is dismantling them into day old versions of the Internet, on paper?
Gates has been known to make mistakes, and his foundation does share its name with his wife Melinda. Recall that her last great idea was Microsoft Bob. While the pair haven't been all that great at delivering technology, they have proven themselves ruthless in conducting business.
Perhaps Gates has instead taken a lesson from Rupert Murdoch, who now has the power to publish whatever he thinks–or whatever he wants others to think–as news. Certainly, the level of coverage given to imagined flaws at Apple versus the very real problems facing Microsoft demand pause for thought.
[1990-1995: Microsoft's Yellow Road to Cairo]
[A Worm in the Apple: Why Are Pundits Promoting Terrorism?]
[Zune vs. iPhone: Five Phases of Media Coverage]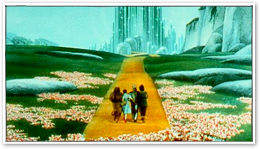 Notes on a Scandal.
That back story makes it interesting that the Mercury News would choose to publish an Associated Press wire story from Washington and intentionally associate the conflicts of interest it referred to with Apple, despite the original story having absolutely nothing to do with Apple or even the tech industry.
The story, headlined "New study shows analysts getting favors," reported on conflicts of interest among Wall Street investment firms. The article presented the findings of a study that found that "the more a company's earnings slipped below analysts' consensus forecasts, the more favors the company's executives showered on the analysts covering it—especially at big investment firms."
This conflict of interest scandal is not new; four years ago the SEC and New York Attorney General Eliot Spitzer "forced the big investment firms to alter their research practices and pay a total $1.4 billion in a landmark settlement. The regulators found that analysts at the powerhouse investment firms—including Citigroup, Merrill Lynch and Credit Suisse—misled investors with stock recommendations designed to win their firms investment-banking business and lucrative fees."
Marcy Gordon, the author of the AP story, explained, "The new study found that doing two favors for an analyst after a company released lower-than-forecast earnings reduced by half the likelihood of the analyst downgrading the company's stock. Sixty-three percent of the analysts surveyed received favors from CEOs, chief financial officers and other top executives."
The Associated Press' own hosted version, along with syndicated versions appearing across the country in various newspapers from the St. Louis Post-Dispatch, The Conservative Voice, Salon, and the San Diego Union-Tribune printed the article as is.
[New Study Shows Analysts Getting Favors – The Associated Press]
[New Study Shows Analysts Getting Favors – St. Louis Post-Dispatch]
[New study shows analysts getting favors – The Conservative Voice]
[New Study Shows Analysts Getting Favors – Salon]
[New study shows analysts getting favors, giving favorable ratings – San Diego Union-Tribune]
Implying a Scandalous Relationship with Apple.
Apple hasn't been releasing lower than forecast earnings, so it doesn't have to float any favors to prevent analysts from downgrading its stock. The company has consistently outperformed expectations to the point that analysts recently begged for clarification as to just how conservative Apple was being in its most recent analyst conference call.
If anything, Apple is purposely trying to lower analyst's expectations so that it can consistently shatter them. It is therefore outrageous that the Mercury News republished Gordon's article with a photo of the iPhone to imply that the story related to Apple. Thanks to reader David Thomas for the link. An invitation to "click to enlarge" the Apple Store iPhone photo brings up the following caption:
"Apple customers look at the new Apple iPhone at an Apple store in Palo Alto, Calif., Tuesday, July 24, 2007. AT&T Inc. wiped some of the glow off Apple Inc.'s iPhone on Tuesday, releasing numbers that showed fewer people than expected signed up for service in the first two days of the multimedia cell phone's release. AT&T, the iPhone's exclusive carrier, said it activated 146,000 iPhones on June 29 and 30, a number that disappointed investors following some analyst forecasts that Apple would sell 500,000 or more iPhones in its first weekend."
[New study shows analysts getting favors – San Jose Mercury News]
[10 FAS: 5 – iPhone Sales vs Zune, Palm, RIM, Symbian, WM]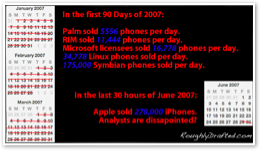 A Thousand Words of Lies and Libel.
Gordon didn't write about Apple, and wasn't writing about analysts' projections for device sales. The AP article covered earnings estimates. The Mercury News publishing this caption not only conflated Apple with an unrelated scandal–that's libel by the way–but also repeated a false assertion that Apple's iPhone sales over the last day and a half of June were far under expectations–that's also false.
The article was published on Friday, long after Apple released its own sales figures. By then, the Mercury News knew full well that Apple hadn't sold just 146,000 iPhones. However, it presented the false report of Apple's sales anyway, purposely devoid of context, to extend the idea that Apple's sales were far short of all estimates.
The Mercury News portrayed the idea of iPhone sales' being lower than some analysts had guessed with a wholly unrelated conflict of interest story to give the clear indication that the scandal of financial analysts' taking favors in exchange for more favorable investment coverage not only had something to do with Apple, but was also somehow related to the iPhone.
Mercury News: Criminally Stupid.
The Mercury News clearly implied that Apple was giving favors to analysts to get better coverage on the iPhone. This is not only false and misleading, it's also non-sensical and ignorant.
Apple isn't getting favorable analyst coverage of the iPhone via favors. It also isn't in a position to give the favors cited in the actual article. According to the actual article, the favors in question included:
Putting the analyst in touch with a top executive of another company.
Giving the analyst career advice.
Offering to meet with an analyst's clients.
Providing advice to the analyst on a personal matter.
Providing industry information to the analyst.
Recommending the analyst for a job.
Helping the analyst gain access to a private club or non-professional organization.
Apple Pulls a Microsoft?
The Mercury News' decision to associate Apple with the wholly unrelated analyst conflict of interest story says a lot about its lack of credibility as a news source.
To anyone who might assume that a newspaper wouldn't randomly associate a photo with an unrelated story to arouse false suspicion, the presentation clearly presents the idea that Apple was offering favors to analysts in a similar manner to Microsoft's giving prominent bloggers those Acer Ferrari laptops, or giving them jingles to repeat in their blog, subjects the Mercury News didn't report.
Apparently, real scandals aren't news if they involve Microsoft, but invented libel is newsworthy if it can somehow be related to Apple. Perhaps Apple sent iPhones to analysts so they would release exaggerated sales estimates and fool users into sheepishly buying them because other people are. Oh wait, that makes no sense at all.
[2006 Marketing Awards: Microsoft's free laptop blows up – Valleywag]
[What Are Bloggers Doing With Their Microsoft Ferrari Laptops? Digital Inspiration]
[Using Apple's iPhone in the Enterprise: Paid to Shill]

Googlebombing False Information.
The Mercury News' skills in photo juxtaposition also fooled Google's automated bots, which assumed that a newspaper article with a photo of the iPhone–and a caption talking about Apple–must likely be about Apple.
Google featured the Mercury News headline in its finance news related to Apple. Mission accomplished!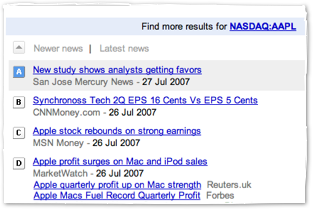 A newspaper on its last legs shouldn't really be lighting its own credibility pants on fire. However, this scandal appears to be only a tip of the iceberg in the San Jose Mercury News' Apple scandal brewing, nearly all of which appears to be generated by one person: Troy Wolverton.
Wolverton's anti-Apple coverage is so bad that it is a scandal in itself. While uncredited for writing the caption that affixed a story relating to investment companies to Apple's iPhone, circumstantial evidence suggests his DNA could be all over it. Here's why.
Troy Wolverton's Long Road of Apple Bashing.
Two years ago, Wolverton was writing for 'crazy' Jim Cramer's the Street, offering such "market analysis" as the fear that Apple's growth and momentum "may be slowed by the recent announcement that it is switching the processor at the heart of its computers" from PowerPC to Intel.
That tragic advice was offered under the blisteringly sensationalistic headline, "Apple Courting Core Meltdown." The move to Intel, Wolverton feared, "could lead customers to delay computer purchases or choose rival systems based on Microsoft's Windows operating system." In reality, Apple's Mac sales since the transition to Intel have nearly doubled.
[Why Apple won't suffer the Osborne Effect]
It wasn't just Apple's Mac business Wolverton was constantly worried about. In 2005 Wolverton also decried Apple's 119 retail stores and the threat they posed to the 20,000 retailers who sold some type of Apple product, likening Apple to Wal-Mart in homogenizing America while also associating Apple's retail prospects with Gateway's retail failures.
This was long after even the most pessimistic of analysts had begun lauding Apple's retail store success.
David Goldstein of the Channel Marketing Corp famous insistence that "It makes absolutely no sense whatsoever for them [Apple] to open retail stores," was made way back in 2001, four years earlier.
[Apple's Retail Challenge]
[Apple's Adventures in Retail]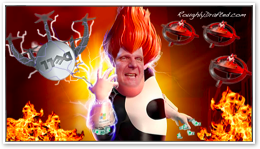 Batting Zero in iPod vs PlaysForSure, Zune.
Under the headline "Growth Fears Biting Apple," Wolverton even worried that Apple's iPod was just a passing fad, offering an objective report of some anonymous sources: "But some analysts are wondering whether Apple may be a one-hit wonder. The iPod's ability to drive Apple's stock is already fading, and unless the company finds another chart-topper, it could be yesterday's news."
Further serving as the Street's ghost whisperer for some other anonymous analysts, Wolverton added, "some think that Napster or Real Networks will see strong demand for their subscription-based music services. Both compete with Apple's iTunes store but have a format that is incompatible with Apple's iPods. And devices compatible with their services generally won't play songs sold through iTunes."
Unsurprisingly, Wolverton celebrated the announcements of the Zune last fall. In fact, Wolverton has a track record that is consistently, suspiciously similar in both accuracy and content to John Dvorak.
Random coincidence?
[10 FAS: 7 – Apple's Hardware and Dvorak's Microsoft Branded PC]
[John Dvorak: How Wrong Can One Guy Be?]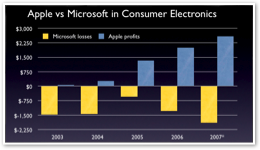 Wolverton and the Mercury News' Anti-Apple Bent.
In addition to the Street, Wolverton also generates easy to imagine headlines at CNET. However, his career as a sensationalist anti-Apple pundit really blossomed at the San Jose Mercury News, where his Apple-related witch hunts, inaccuracy, and reality revision have hit an explosive apex.
He recently managed to immediately fulfill a Macalope prophesy of a "silly pundit" rising to announce that Apple's 21% year-over-year increase in iPod sales of the third quarter was really "dire news that iPod sales were down for the second consecutive quarter."
[Yes, Virginia, activation != sales – The Macalope]
Wolverton is so consistently wrong about Apple in what can only be intentional ways that he earned the following reviewed from Jeff Hartman at Fairness.com:
"Troy Wolverton is not very knowledgeable about Macs, but he writes about them frequently. He's fine when he sticks to technical specifications and product announcements, but his knowledge of the Mac platform seems to be at best scant. He does not seem out to pillory Apple like so many similarly uninformed tech writers, but when he ventures into speculation about Apple's future or intent he flounders badly. For me, the jury is still out on whether he's really biased or just out of his league, but in any case don't pay attention to his vapid speculation about Apple."
[Troy Wolverton – Fairness.com]
Wolverton's Trail of Apple Tears.
Whether hopelessly biased or just out of his league, Wolverton is the San Jose Mercury News' principle Apple writer. He gets his facts wrong on Apple so often and so regularly that he is clearly either incompetent as a writer or is intentionally sowing false information.
– Wolverton worried that the day and a half of Apple's reported iPhone sales and AT&T's iPhone activation numbers don't match, a mystery he is at a loss to explain but feels in his gut must hide some kind of conspiracy or evildoing scandal.
"With the iPhone, the [unit sales] data was about as clear as mud." he wrote, adding, "It was unclear how to reconcile Apple's sales numbers with the [activation] data AT&T released Tuesday."
– Despite his supposed lack of clarity on the activation vs sales issue, he had already published a series of articles over a month long period from users complaining about their days long AT&T activation delays.
– Wolverton reported iSuppli cost estimates and the iPhone's purported "55% profit margin" as if it were concrete fact, not poorly done guesswork performed without any direct comparison to similar products.
[10 FAS: 1 – iPhone Price and Profits vs Nokia, LG, HTC, RIM, Palm]
– Wolverton reported that the iPhone's battery would need an expensive replacement after about a year, even misstating Apple's own announcements by writing, "the company has said the battery should last 300 to 400 full charges before it needs to be replaced." The Mercury News failed to correct the error until a week later.
[David Sessions Tries to Milk iPhone Battery Panic in Slate]
– Wolverton published a flurry of iPhone articles with headlines like "iPhone feels like a Version 1.0 product," and "Second Look: The iPhone is beautiful, sleek, often frustrating," concluding that "I certainly didn't expect it to be perfect. While I've had a great time playing with it, I didn't realize until I got it how much it fell short."
That puts Wolverton just slightly ahead of Rob Enderle, who insisted for weeks that the iPhone 'isn't that good,' 'dammed,' and should be 'banned' before even looking at one.
[Mac OS X vs Linux: Third Party Software and Security]
– Wolverton most recently reported that Apple's latest quarterly results "marked the second quarter in a row that iPod sales have stagnated. In the previous period, Apple's sales of the music players actually fell for the first time on a year-over-year basis."
In reality, Apple sold 8.5 and 8.1 million iPods in the first two calendar quarters of 2006, and 10.5 and 9.8 million iPods in the corresponding first two quarters of 2007, a dramatic increase in year-over-year sales for both quarters.
Most analysts can understand why Apple's Christmas iPod sales weren't beaten by sales in its January through June quarters; Apple has consistently sold as many iPods in the winter quarter as its first three combined. This appears to be a mystery to Wolverton, who can't even tell that 10.5 and 9.8 are greater than 8.1 and 8.5.
The difference is 3.7 million more iPods than last year, which by comparison, is easily four times as many new iPod sales between January and June than the total Microsoft Zunes shipped to stores in the same time frame.
[Strike 3: Why Zune will Bomb this Winter]
That's simply a lot of facts to get wrong within a month long period of reporting on Apple and the iPhone.
Combined with his consistently faulty history of fear based analysis on Apple, the facts line up to make Wolverton look mighty guilty in The Case of the Apple Scandal That Never Occurred.
Wolverton is also behind another Apple Scandal, coming up next in FAS 9.
10 Fake Apple Scandals: 1 | 2 | 3 | 4 | 5 | 6 | 7 | 8 | 9 | 10
What do you think? I really like to hear from readers. Comment in the Forum or email me with your ideas.
Like reading RoughlyDrafted? Share articles with your friends, link from your blog, and subscribe to my podcast! Submit to Reddit or Slashdot, or consider making a small donation supporting this site. Thanks!