Gone in a Flash: More on Apple's iPhone Web Plans
July 8th, 2007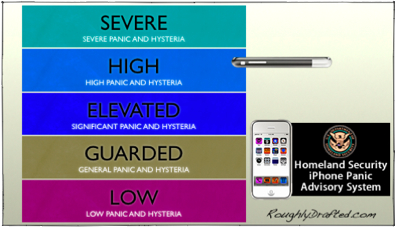 Daniel Eran Dilger
In "The iPhone Threat to Adobe, Microsoft, Sun, Real, BREW, and Symbian," I presented why I thought Apple had left Flash off the iPhone purposely: it wants the web to be an open platform that it can support inside Safari.

In a world where critical portions of the web are rendered by Flash, that's no longer the case. Instead of the web being rendered in the browser, it's rendered within Adobe's Flash plugin.
That means Apple has to convince Adobe to keep its plugin up to date on the Mac, but also that Apple has to entice Adobe into delivering plugins for alternative products and architectures like its new iPhone.
It also puts Apple, Mozilla, and Opera at the mercy of the Flash runtime instead of piloting the web toward HTML 5.
[The iPhone Threat to Adobe, Microsoft, Sun, Real, BREW, Symbian]
[The Web Browser Renaissance: Firefox and Safari]
[The Future of the Web: Safari, Firefox and Internet Explorer]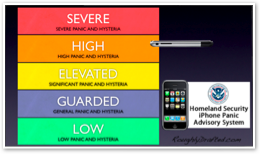 Apple and Adobe's Flash Clash.
One problem with getting Flash on the iPhone is that Adobe pursues its own cross platform strategy. Rather than using Apple's Xcode to deploy its applications as Universal Binaries, Adobe does its own internal thing.
For its new apps, that has meant an Intel-centric strategy that only targets Windows PCs and Intel based Macs. That's no good for Power PC Macs or Apple's iPhone, which is based on the ARM architecture.
Adobe has big plans to turn Flash into a web application development platform. Readers have had a lot to say about the pros and cons of Flash, but the big question has been: is Apple really trying to kill Flash, or is the iPhone's Flash just not yet ready?
[The iPhone Threat to Adobe, Microsoft, Sun, Real, BREW, Symbian – RoughlyDrafted Forums]
[Origins: Why the iPhone is ARM, and isn't Symbian]
[Inside the iPhone: Mac OS X, ARM, and iPod OS X]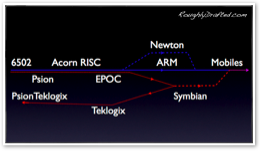 Is Apple Working on Flash or Just Stalling?
Walt Mossberg of the Wall Street Journal recently wrote:
"At launch, the iPhone version of the Safari browser is missing some plug-ins needed for playing common types of Web videos. The most important of these is the plug-in for Adobe's Flash technology.
"Apple says it plans to add that plug-in through an early software update, which I am guessing will occur within the next couple of months."
Mossberg certainly might have inside information on Apple's plans, but there are a number of facts that suggest Apple may not really be interested in delivering Flash at all.
When originally asked about Flash and Java on the phone, Jobs said no to Java, but said Flash was a "maybe." It is interesting that he did not say "we're working on it as hard as we can." Contrast his comments on 3G mobile data service, which were closer to, "we're working on it, EDGE is okay now, and we have WiFi."
We Don't Recommend It.
In "Optimizing Web Applications and Content for iPhone," Apple makes a number of recommendations to iPhone web developers which do not exactly convey optimism about the speedy arrival of a Flash plugin. It makes four references to Flash:
•"Don't bring up JavaScript alerts that ask users to download Flash. Flash isn't supported and neither are downloads."
•"Safari on iPhone does not support… Java applets, Flash, Plug-in installation"
•Under the section "Unsupported Technologies," Apple lists one technology: Flash.
•"You'll want to avoid using Flash and Java for iPhone content. You'll also want to avoid encouraging users to download the latest Flash on their iPhone, because neither Flash nor downloads are supported by Safari on iPhone."
Of course, Apple does like to focus on the here and now rather than future distractions. However, it doesn't just tell developers to "deal with the existing omission of Flash," but instead to begin using alternatives.
[Apple Developer Connection – Optimizing Web Applications and Content for iPhone]
Try This Instead.
Rather than dropping any hints about the imminent arrival of a Flash plugin, Apple is actively encouraging developers to "Stick With Standards," recommending CSS, JavaScript, and Ajax.
"The web is always evolving, and as it does, so will Safari. You'll want to keep informed of the evolving standards emanating from WHATWG and W3C standards bodies." The WHATWG, of which Apple is member, is specifically developing Web Hypertext Application Technologies, quite specifically alternatives to using Flash, Flex or AIR.
Apple isn't just barking about web standards, it has eaten its own recommended dog food by stripping Flash from its corporate website entirely.
Apple is also working with Mozilla and Opera developers to advance the web browser into a real, standards-based application platform, not just a container for running Adobe Flash and Sun Java applets.
WHATWG's HTML 5 will delineate the browser infrastructure for web apps in order to make a lot of plugin middleware unnecessary.
[The Future of the Web: Safari, Firefox and Internet Explorer]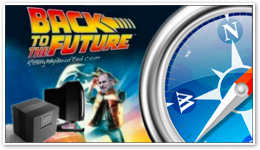 Why Flash Isn't Fit For iPhone.
It's certainly possible I could be wrong, and that Apple will deliver an ARM version of the Flash runtime plugin. We'd then be able to see more animated ads on the iPhone, as view the tragic web sites done entirely in Flash. We'd also be able to see some useful information on web pages that is today delivered via Flash.
I just don't think sacrificing my iPhone battery is worth it, when we have the opportunity to move beyond Flash and start using and developing for an open web. Flash is a relic. As David Young of StuffonFire points out:
"I've done a lot of work with Flash on the desktop lately on Windows and I have to say that despite Adobe's efforts to modernize their infrastructure, Flash is still a very primitive technology with strong roots in education CD-ROMs on Mac OS 9 — they've made tremendous strides in terms of rapid application development and deployment, but I don't think performance or reliability has ever really been on Adobe's radar with this product.
"Some of the problems I've encountered [with the Flash runtime on Mac OS X] include random crashes on shutdown, enormous memory leaks in the runtime (a leak in something that draws at 24fps is a huge issue!) — not to mention Flash's notoriously awful performance.
"On the application side, many Flash applications (no naming names) written to run in Flash in a browser just don't care about performance or resource utilization because most web applications have a process lifetime of a page view, or about 10 seconds.
"Finally, in a mobile context, consider the effect that Flash's inefficient programming model will have on battery life. The last thing to remember is that the Flash runtime's performance is about 4-20x worse on Mac OS X than it is on Windows — I bet Apple evaluated its options and decided it didn't want to have its browser experience marred by Adobe's lack of focus."
[iPhone SDK – stuffonfire.com]
Other Victims of the iPhone Browser.
Flash isn't the only thing that the iPhone's browser excludes support for in a "say goodnight" fashion. Apple's web application guidelines also say:
"Safari on iPhone does not perform any code conversion, either by a proxy, or on the client. It renders pages as designed. It also does not render WML (Wireless Markup Language). It does support XHTML mobile profile document types or sites at .mobi domains."
So much for the baby Internet! Why use a "mobile browser" when Safari can deliver a complete browser environment within a phone mobile?
What do you think? I really like to hear from readers. Comment in the Forum or email me with your ideas.
Like reading RoughlyDrafted? Share articles with your friends, link from your blog, and subscribe to my podcast! Submit to Reddit or Slashdot, or consider making a small donation supporting this site. Thanks!

Technorati Tags: Apple, DRM, iPhone, Mac, Microsoft, Software, the Media