Readers Write: iPhone Unlocking, T-Mobile, Europe and UMTS
July 7th, 2007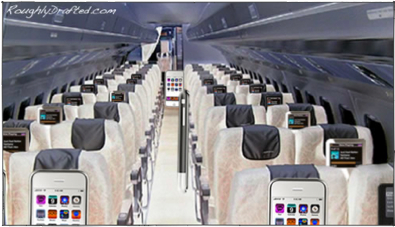 Daniel Eran Dilger
International interest in the iPhone resulted in lots of comments on the article "International iPhone: Europe, Japan and 3G UMTS."

[International iPhone: Europe, Japan and 3G UMTS]
[Readers Write: the iPhone in Japan, Australia, and Universal 3G]
[Readers Write: the iPhone in Asia, iTunes OTA, and a CueCat?]
'Works in the US' Does Not Mean It Works Well.
Several reader forwarded links of a number of European phones listed as "working in the US." However, that phrase frequently only means that the phone can roam on US GSM networks.
The Sony Ericsson K810i for example, is tri-band GSM and single band UMTS. That means it will roam in the US when making GSM voice calls, but that 3G UMTS data service won't work here at all. Today's slim phones commonly don't work on US 3G networks, although that's about to change, as a reader notes below.
Further, most European providers jumped directly from 2G GSM to 3G UMTS rather than upgrading to the interim 2.5G EDGE, making the iPhone's EDGE data support less useful in Europe. The existing iPhone offers a good compromise in the US because WiFi is more common on the street and nearly ubiquitous in homes and offices, and EDGE offers a decent–albeit not cutting edge–fallback.
An EDGE-only phone like the LG Prada offers less than optimal data service in Europe, and it doesn't do WiFi at all.
That hasn't stopped Prada phone users from writing to tell me that they like their phones and are not ashamed to admit having paid a premium over the iPhone for it. Having said that, I should also say that people also write me about how much they like the Zune.
[International iPhone: Europe, Japan and 3G UMTS]
[Apple iPhone vs LG Prada KE850]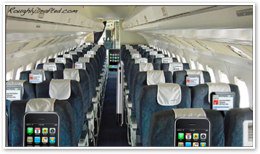 T-Mobile's T-roubles in the US.
Because European T-Mobile phones don't work on T-Mobile's US networks, a German T-Mobile deal for the iPhone is not really good news for American T-Mobile users.
T-Mobile's US GSM network operates on a non-standard frequency band because the company entered the market late and had to buy up the remains of the radio spectrum. That's why T-Mobile's US service can be spotty, particularly indoors where the shorter, higher wavelength it has to use is problematic for the same reasons UHF TV is more difficult to receive compared to VHF TV channels.
T-Mobile's troublesome and unique US GSM rollout has prompted the company to look at other options for providing coverage to its subscribers. It recently began rolling out WiFi VoIP phones that can be used in any of its various hotspots, including all of the many Starbucks and lots of airports. JB sent an AP news link:
[Put a cell phone 'tower' in your own home : The Morning Call Online]
Hacking the iPhone Not a US Solution.
The press has started to report that hackers will shortly make the iPhone available "on any network," but that really isn't true for three reasons:
The first is that the iPhone will never work on CDMA2000 networks like those operated by Verizon Wireless and Sprint. This isn't a cracking issue, its a "fully incompatible radio technology" issue. Crackers simply can't turn a GSM phone into a CDMA2000 phone.
The second issue is that there are few other US GSM networks the iPhone could work on, so even if crackers could break the link on the iPhone's locked SIM, the only major operator that could potentially use it is T-Mobile. However, T-Mobile uses a non-standard GSM network, so even with a hypothetical T-Mobile SIM workaround, iPhone users would forced to roam over AT&T's network anyway.
Other GSM providers in the US offer even less of a network than T-Mobile. Just a week ago, AT&T gobbled up Dobson, a regional company offering rural GSM service in Alaska and on the West Coast under the Cellular One brand.
There really aren't too many US GSM providers remaining to use that hypothetically cracked iPhone with, so the idea of "unlocking the iPhone" for use inside the US is somewhat silly.
[Unlocking the iPhone: The GSM SIM and Activation]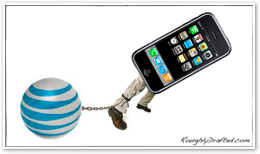 International iPhone Hacking Issues.
That leaves international users as the only possible benefactors of an iPhone with a cracked SIM and an opened network lock. There's a problem there too. Scott Fannen wrote with the third problem for cracked iPhones:
"While the world of hackers will probably be able to unlock the iPhone–and doing so would be appealing to Europeans to move between our very competitive and fully GSM//UMTS networks–the hackers will probably not be able to get the voicemail to work properly, as this seems to be a server side service designed specifically for and by Apple.
"So, you'd have your iPhone built for say O2 in the UK but be unable to use the groovy visual voicemail on Vodafone UK because the facility doesn't exist or need to exist on Vodafone (or Orange or T-Mobile). Fine if you just want an iPod but not great if you want a full featured phone."
Not To Put To Fine an EDGE on it.
It's not just Visual Voicemail that will be a problem for unlocked iPhones. The data landscape in Europe is very different, too. Fannen added:
"Also, 3G networks are pretty prevalent over here in Europe. We even have a 3G-only network in three countries, although they have roaming agreements for plain GSM with other carriers. Users may be a little more fussy. Then again, I would be more fussy myself but the good reviews make me almost want to get a version one iPhone, although average reception quality has been mentioned in a few reviews.
"If 3G isn't available in an area in Europe, it's more likely to bump down to plain GSM than EDGE, as most carriers spent so much buying licenses for 3G that there wasn't much point in developing EDGE upgrades to the existing GSM/GPRS/HSCSD options.
"[EDGE UMTS data service from] 300Kbps down to 80-100Kbps [EDGE or GPRS] is tolerable but down to 9Kbps [GSM] is painful.
[Update: Fannen clarified the change above and added, "HSDPA, gradually rolling out across Europe and with AT&T, is over 1 Mbps. All the 3G+ services (but not the pre-3G ones) are effected like ADSL though – get lots of local users and your speeds drop. That's so going to happen with an iPhone rollout.
GSM is usually the last resort in terms of data transmission and probably will be for some time. When you NEED to send, anything is better than nothing.]
"The 3G option will also impact call and standby time, possibly dramatically.
"Any success of course depends on the call plans offered by the networks, especially the data plans. I have to say that despite the US networks' reputation for appalling coverage and crippled phones, AT&T seem to be offering fairly good call plans with unlimited data, although it will be hard to go wild on an EDGE network. Whether the European networks are as wise is debatable."
The History of Mobile Networks in Europe.
While the US fractured between AMPS, TDMA, cdmaOne, CDMA2000, and GSM, Europe standardized on GSM early in the 90s.
[How AT&T Picked Up the iPhone: A Brief History of Mobiles]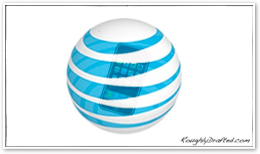 Before GSM: Vertti Koskinen reported a variety of "0G" systems that were put into place prior to GSM in the early 90s.
"First there was MTA, Mobile Telephone system A (Sweden, 1956) and MTB, Mobile Telephone system B. ARP, Auto Radio Puhelin or 'Car phone radio' was the first commercially operated public mobile phone network in Finland (1971).
"Then there was NMT = Nordic Mobile Telephony, GSM, Global System for Mobile Communications, and UMTS, Universal Mobile Telecommunications System."
The Four Bands of GSM. Michael Jennings reports: "In the early 1990s we got single band [GSM] phones in Europe. These were either 900MHz or 1800MHz, and a phone designed for one band would not work on the other. This was annoying, as both frequency bands were present in most European markets, and some carriers had spectrum in both frequencies. Thus fairly soon after this we got dual band phones, with 900MHz and 1800MHz on the same phone. All European phones sold since the late 1990s have been at least dual band.
"Then GSM also started being used in the US on 1900MHz, so we got single band 1900MHz phones in the US, and we got a few tri-band 900MHz, 1800MHz, and 1900MHz phones for roaming.
"Then GSM started being used in the US on 850Mhz as well, which led to dual-band (850Mhz/1900MHz) phones for the US market, tri-band (850MHz/1800MHz/1900MHz) phones for Americans who wanted to roam abroad, and finally quad-band (850MHz/900MHz/1800MHz/1900MHz) for all GSM networks everywhere."


[The iPhone is quad band, so it works on all US and European GSM networks.]
The Five Bands of UMTS. "Then 3G came along, and we had a need for UMTS bands as well. Manufacturers had trouble getting all four GSM bands plus UMTS into the phone, so they dropped some GSM bands in order to be able to do UMTS as well.
"Therefore, most 3G phones today are either (European) tri-band GSM single band + UMTS (900MHz/1800MHz/1900MHz GSM, 2100MHz UMTS) or American tri-band GSM dual band + UMTS (850Mhz/1800MHz/1900MHz, 850Mhz/1900MHz UMTS).
"There are a few big and heavy PDAs like the HTC TyTN with quad band GSM and tri-band UMTS, but these aren't terribly practical, and drain a lot of power. They are all based on Qualcomm chipsets.
"I was in the US last week, and I had a European 3G phone with the first of these options. While in Europe I can access any 3G or GSM network, in the US I am limited to 1900MHz GSM networks. Where I was in the Bay Area, Los Angeles and San Diego I had no trouble using it as a phone, but for data service it was slow, which given the costs of roaming data usage was possibly a good thing.
"There are two more 3G bands that will come into play shortly, which are the 1700MHz paired with 2100MHz AWS band that T-Mobile will be using [in the US], and the 2500MHz expansion band in Europe. Apple won't be making phones for T-Mobile any time soon, and there are no 2500MHz networks in service in Europe yet, so there isn't quite the same urgency there, but at some point we will see chipsets and phones with four GSM bands and five UMTS bands."


Qualcomm's 3G Chips.
Jennings continued, "The interesting point is that in order to embrace 3G, the handset manufacturers have had to reduce GSM functionality to fit everything into the handset, usually by dropping one GSM frequency band. But this is about to change.
"My phone is a Sony Ericsson K800i, which has been around for about a year. There is a more recent cosmetic upgrade of this phone which is the K810i, but which from a hardware point of view is still essentially the same phone. What is interesting is the phone that Sony Ericsson has announced for Christmas [2007], the K850i.
[K850i Specifications – Sony Ericsson]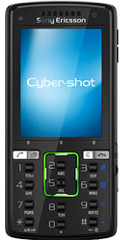 "This is a relatively small, mainstream phone which does have all four GSM bands and all three UMTS bands, and has EDGE and HSDPA as well.
"Other manufacturers are following with similar phones shortly. Ericsson and Qualcomm seem to have the market for 3G chipsets largely divided between them at the moment, so we are seeing many of these things first in Sony Ericsson handsets.
"Investigating further, we discover that the K850i is just about the first phone to be shipped based on the U360 [Symbian] platform from Ericsson, which they announced last year and claimed was the smallest chipset for quad band GSM/EDGE and tri-band UMTS/HSDPA available.
"I am not sure how it runs from the perspective of power consumption, but it appears to be small enough to fit in a mass market phone. It wouldn't surprise me at all if Apple licenses this chipset and we find it in the first 3G iPhone shipped to the US market."
[Ericsson launches smallest HSDPA/EDGE mobile platforms – MobileTechNews]
Apple and 3G Chipsets.
Other readers have suggested that Apple might have trouble obtaining the Qualcomm chips, partly because of Qualcomm's existing demand from and allegiance to Sony Ericsson and HTC, but also because the US banned the import of 3G chips made by Qualcomm because they infringe upon patents held by rival Broadcom.
"The other question is whether Apple might try to introduce a Europe-only iPhone with an earlier 3G chipset that features single band UMTS only, on the basis that 3G networks are widespread in Europe already and customers want 3G now. They could do this, but I am not sure they will.
"I think releasing a single worldwide 3G version in the middle of next year would be what they would prefer. I think it is clear that the chipsets will be available by then. This will allow roll out in Japan and Korea, too."
More on Japan in the next article: Readers Write: the iPhone in Japan, Australia, and Universal 3G.
What do you think? I really like to hear from readers. Comment in the Forum or email me with your ideas.
Like reading RoughlyDrafted? Share articles with your friends, link from your blog, and subscribe to my podcast! Submit to Reddit or Slashdot, or consider making a small donation supporting this site. Thanks!