RoughlyDrafted Archives: June 2007
June 1st, 2007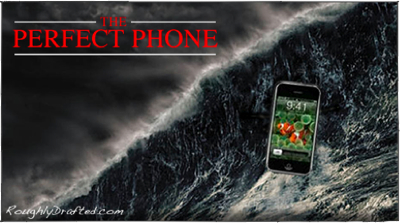 Daniel Eran Dilger
Index page for articles from June 2007.

June 2007 (newer articles on top):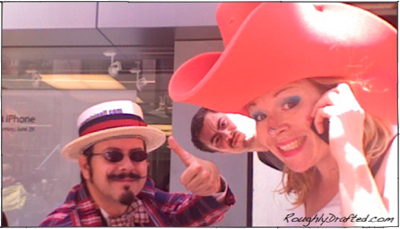 From iDay in SF: A Finer EDGE and New Bluetooth Info
June 29, 2007 isn't just the iDay release of the iPhone, it's also opening day for Steve Jobs' other gig, the latest Disney Pixar film Ratatouille. It's also the official release day for the Free Software Foundation's GPLv3, although nobody needs to wait in line for that.
Apple's Secret iPhone Application Business Model
At WWDC, Apple revealed that outside developers could build custom iPhone web applications. But what about real iPhone apps, the kind that use the full power of the Cocoa frameworks and run on the bare metal of the iPhone itself, and not in a secured sandbox environment of the standards-based web?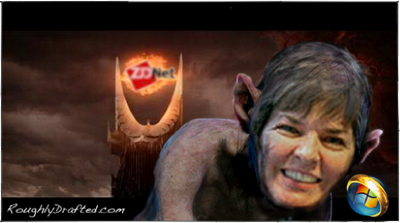 ZDNet's Mary Jo Foley Says Apple's iPhone Needs ActiveSync
Mary Jo Foley, who describes her ZDNet blog as "an unblinking eye on Microsoft," seems to have been charged with the unpleasant task of producing a somewhat positive sounding iPhone story, and gave it her best shot. Unfortunately, it wasn't very well thought out, and reflects a preoccupation with flattering Microsoft.
Using Apple's iPhone in the Enterprise
The iPhone is quite obviously targeted at consumers. However, it offers a significant leap forward in key features which make it attractive to business customers, particularly executives who like having the best communications tools available.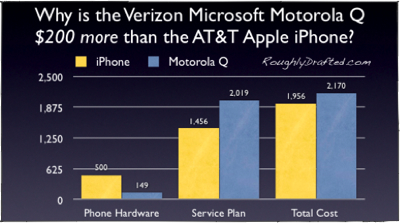 Apple: iPhone Now Costs Less than Ballmer's Lame Motorola Q
After earlier blowing apart iPhone battery panic with an announcement of 8 hours of talk time, Apple dropped yet another bombshell upon "business as usual" in the mobile market. In addition to simplified calling plans that start well under what had been predicted, the company also unveiled home activation.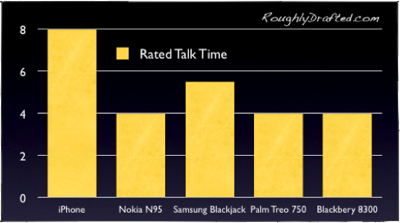 David Sessions Tries to Milk iPhone Battery Panic in Slate
Last week, Slate Magazine nearly managed to earn John Gruber's Jackass of the Week award for an article by Jack Shafer lamenting the media attention on the iPhone. Following up on Shafer's wannabe jackassery, David Sessions grabbed the baton and made a dash at this weeks' jackass award by publishing an exposé purporting to reveal how Apple must have faked its increased battery life.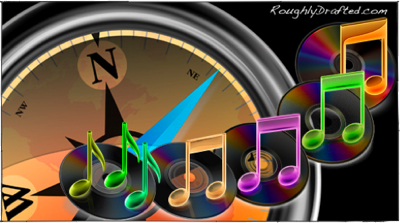 Safari's Controversial Potential as a New Yellow Box for Windows
Friday's article, "Cuckoo for Cocoa: Is Safari on Windows the next iTunes?" generated a response from a couple readers and other blogs concerned that I had presented cross platform development issues in a misleading and inaccurate way. Here's some clarification on the subject.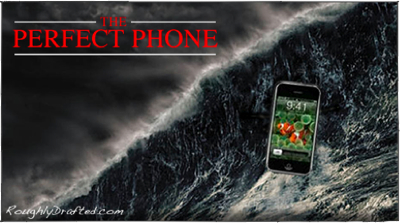 Secret iPhone Details Lost in a Sea of Hype and Hate
Apple has dropped just enough information at just regular enough intervals to create a level of anticipation for the iPhone that can only be described as off the hook. Amid all the opinions–and the frantic warnings of doom from certain analyst groups–are a few details that have been largely overlooked.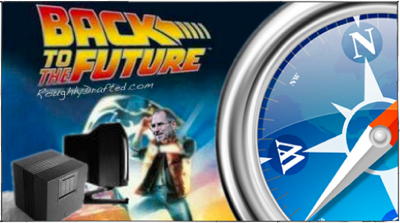 The Future of the Web: Safari, Firefox and Internet Explorer
Imagine jumping back in time to 1993 and rescuing the world from fifteen years of enslavement to proprietary technologies that held up innovation and put development decisions in the hands of a few salesmen.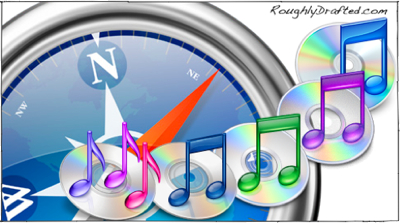 Cuckoo for Cocoa: Is Safari on Windows the next iTunes?
Will Apple be able to achieve the same level of success with Safari as it has with iTunes, or are the circumstances completely different? Apple is betting on a handful of reasons why Windows users who already have a favorite web browser might want to use Safari. Here's a look at those reasons, what Safari shares in common with Apple's existing offerings–and in particular iTunes–and how it all relates to interesting possibilities in Apple's future strategies.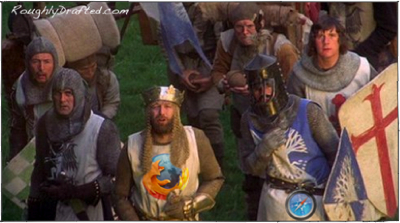 The Web Browser Renaissance: Firefox and Safari
By 2003, options were looking bleak for anyone interested in an open future for the web. However, in that year both Apple and Mozilla ignited a renaissance in web browser development inspired by the classic ideals of an open, interoperable, and standards-based browser.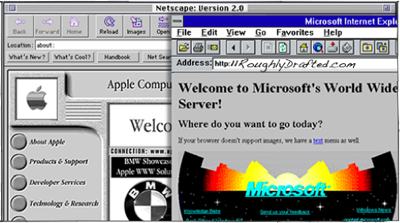 Apple in the Web Browser Wars: Netscape vs Internet Explorer
Apple's surprise delivery of the Safari web browser for Windows at WWDC was described by several writers as a revival of the browser wars between Netscape and Microsoft between 1995 and 2003. Why would Apple want to start another conflict after the brutal annihilation of Netscape?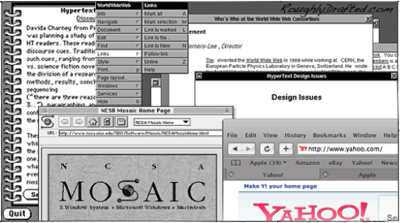 Safari on Windows? Apple and the Origins of the Web
One of the surprises unveiled in the WWDC keynote was the beta release of Safari 3.0 for both Mac OS X Tiger and Windows XP and Vista. While it was known that a new version of Safari would appear in Mac OS X Leopard in October, getting a beta now for today's Tiger was news. The release of Safari for Windows PCs went even further, raising the question of why Apple would port its browser to a platform that perhaps has too many already.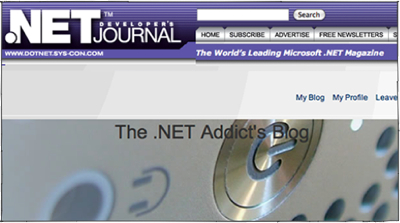 WWDC 2007: Kevin Hoffman Presents .Net vs. Cocoa
On the final day of WWDC, Kevin Hoffman gave a lunch time presentation on using Apple's Mac OS X Cocoa developer environment as part of a cross-platform development strategy. I've enjoyed reading Hoffman's regular articles about Cocoa in his .NET Addict's Blog, in part because he presents Cocoa from the fresh perspective of someone new to the platform.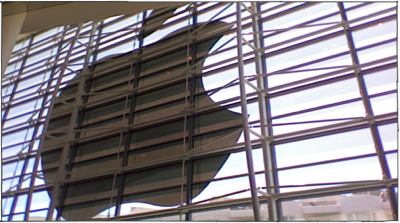 WWDC 2007: An Inside Perspective From the Halfway Point
Certain bloggers' reactions to Apple's Worldwide Developer Conference keynote appear to get more negative each year in reverse proportion to the growth of the event. This year, while WWDC was the largest ever–with over 5,000 attendees from all over the world–the initial reactions by a number of bloggers seemed to paint the picture of a downright boorish event that didn't just fail to impress, but largely disappointed the crowds that attended.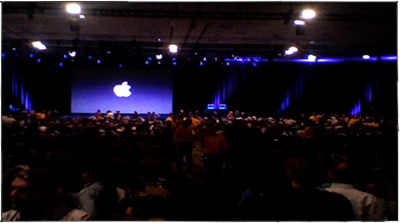 WWDC 2007 Keynote Highlights
Steve Jobs' keynote at WWDC opened with John Hodgman in jeans and a turtle neck saying, "I'm Steve Jobs!" and delivering an appeal for developers to leave and instead work on products from Redmond.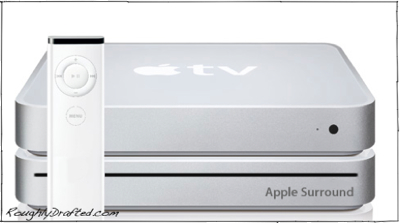 More Predictions for WWDC 2007: Solaris, Google, Surround
Yesterday's article presented the likelihood of any new iPhone news at WWDC, but it appears that this years' event will be almost exclusively about Mac OS X 10.5 Leopard. What's in store for developers? Here's my list of inevitable new releases, good possibilities, a few unlikely ideas that are still being rumored around, and a few wish list items that I just invented for fun.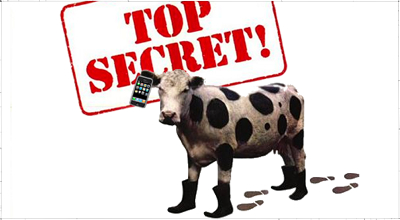 An iPhone SDK? Predictions for WWDC 2007!
The fate of third party application development for the iPhone is one of a few objects of speculation for Apple's Worldwide Developer Conference next week. What is likely in view of Apple's existing stance on the iPhone's platform? Here's a look, leading into some other predictions for WWDC 2007.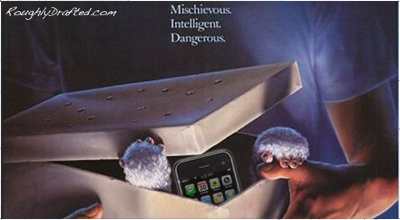 iPhone Gremlins: Crashing, Security, and Network Collapse!
In addition to showing off the iPhone's pretty interface as part of its first impression–including the Google Maps client Steve Jobs used to locate a Starbucks in order to place a crank call for a thousand coffees at Macworld–he also described the rationale behind the closed platform iPhone as a security and stability issue.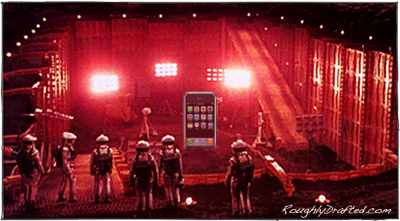 Mobile Disruption: Apple's iPhone and Third Party Software
I previously wrote about Apple's comments to deliver the iPhone as a closed platform, explaining why this makes sense for Apple, but also presenting why I though that the panic feared by some was overstated. Since I don't make decisions at Apple, and really do not wield any influence at all over those making the decisions, it seemed to make more sense to logically explore the subject rather than quickly pass judgment.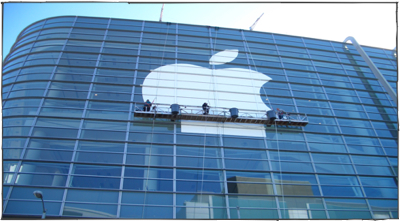 RoughlyDrafted Photos: WWDC 2007 Moscone West
Here's some assembly photos for this year's WWDC in San Francisco. Workers were just finishing up the Apple this afternoon but all the banners were up.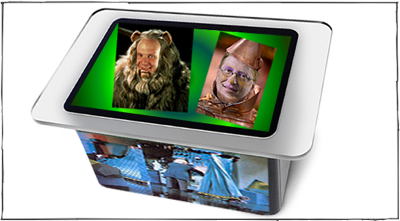 Microsoft Surface: the Fine Clothes of a Naked Empire
What happens when the core values of an empire are exposed as a fraud? Does it prompt it change? More likely, it results in the generation of more false information to cover up the embarrassing failings.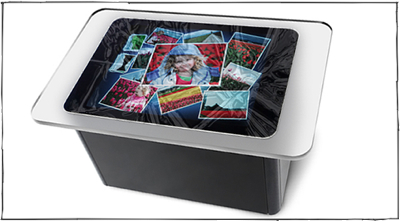 Scratching the Surface of Microsoft's New Table PC
At the recent All Things Digital conference, Steve Jobs and Bill Gates talked about the past 30 years of computing, Palm rolled out more proof that the company is headed nowhere, and Microsoft CEO Steve Ballmer demonstrated a multitouch table called Surface.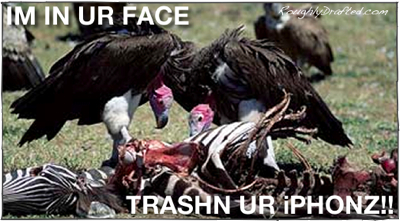 The Register's Latest iPhone Panic by Lance Davis
What's an Apple basher to write about when the company dishes out multiple new products at once? Does one tear into Apple TV as 'not being able to play DVD discs,' as did Fortune's 'Grouchy Geek,' and merely imply that the iPhone will be just as disappointing? Or does one go right to the jugular by attacking the iPhone itself?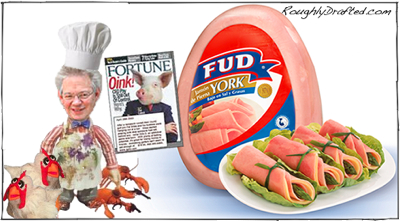 Brent Schlender's Apple TV: Fortune Dud or Fortune FUD?In this week's Fortune magazine, Brent Schlender giddily attacked Apple TV, calling it a dud similar to Microsoft's Zune. Back in September, I began writing about Apple TV and the potential it presented, even calling it the reason "Why Apple Will Change TV." Clearly we have different views on the subject; let's look at the details and see who is more likely to be correct.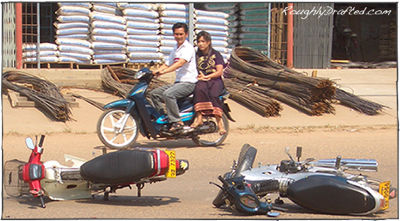 Analysts' Schadenfreude Über Apple
Schadenfreude runs wide and deep against Apple, Inc. The company's phoenix-like cycle of rebirth from ashes has left the tech world's analysts and columnists looking foolish on so many occasions that many seem to hope the company would just vanish and leave the industry without any surprises or difficult mysteries to decipher.
What do you think? I really like to hear from readers. Comment in the Forum or email me with your ideas.
Like reading RoughlyDrafted? Share articles with your friends, link from your blog, and subscribe to my podcast! Submit to Reddit or Slashdot, or consider making a small donation supporting this site. Thanks!